I feel that it is my duty to tell you about all things great and special at the Jersey Shore.  Most of the time it relates to food and restaurants, but this time I'm going to tell you about the best kept secret in Brigantine, Salty Sea Studios.  Owner Cheryl Mascioli has created such a special space with a focus on sustainable and local products.  Every time I walk in, I immediately want to buy everything.  She carries a wide range of kitchen-related wares that I couldn't wait to tell you about.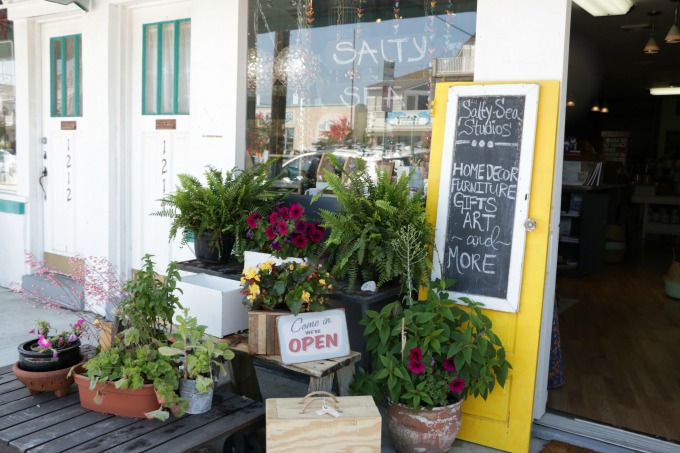 I feel lucky to have gotten to know Cheryl over the years.  She is one of the most influential, yet modest, people in Brigantine.  With a background in accounting, she became interested in environmental issues and in 2013, started the Brigantine Green Team.  Working with a co-chair, she formed subcommittees and one of the biggest accomplishments of the Green Team has been creating the Brigantine Farmers Market.  Cheryl is also responsible for transforming the recycling program in Brigantine to have a greater environmental impact while saving taxpayers money.  In more recent years she has focused on her business, Salty Sea Studios, which is located in the heart of Brigantine on Brigantine Avenue.
I have been filling my kitchen lately with all things from Salty Sea Studios, like this sparrow salad set.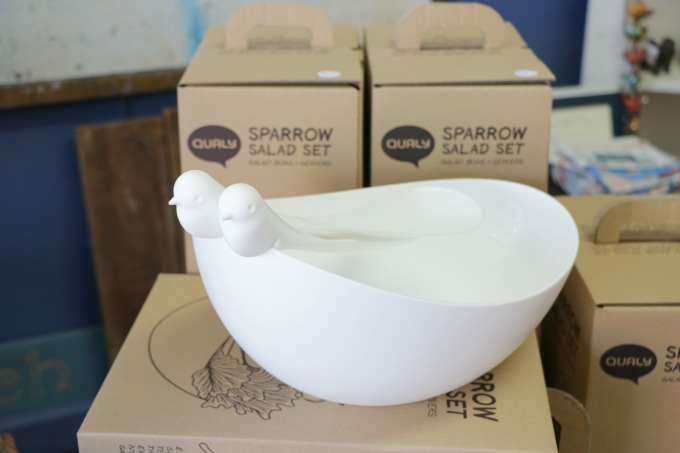 Cheryl carries these fruit-shaped wire baskets that are perfect for ripening fruit on the counter.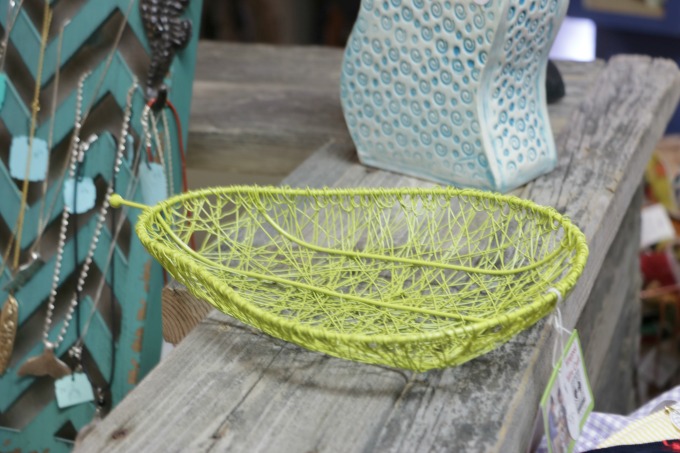 Bamboo covers are great for this time of year when you want to keep food covered outdoors.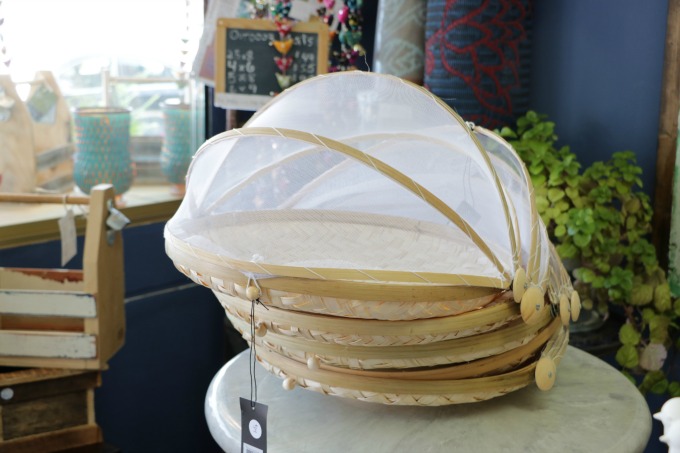 Entertaining?  These wooden caddies are perfect for carrying napkins, flatware and beverages.  They even have a bottle opener on the side.  How convenient!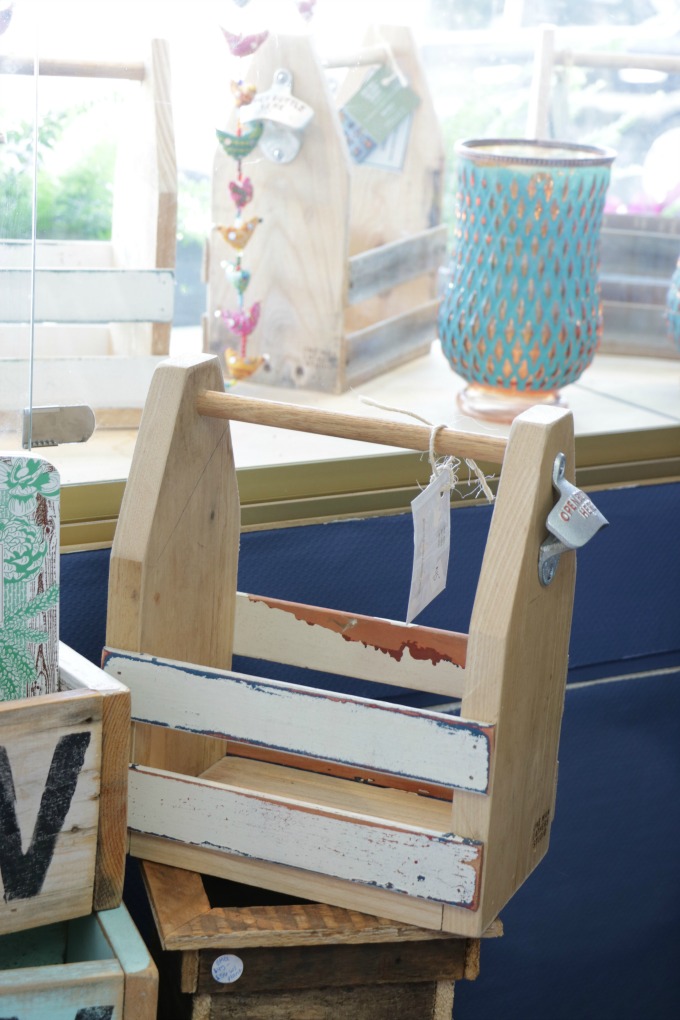 I fell in love with these colored canisters that are great for storing flour or sugar.  The light turquoise color so reminds me of beach living.
Tight on counter space?  These hanging baskets are great for everything including fruit.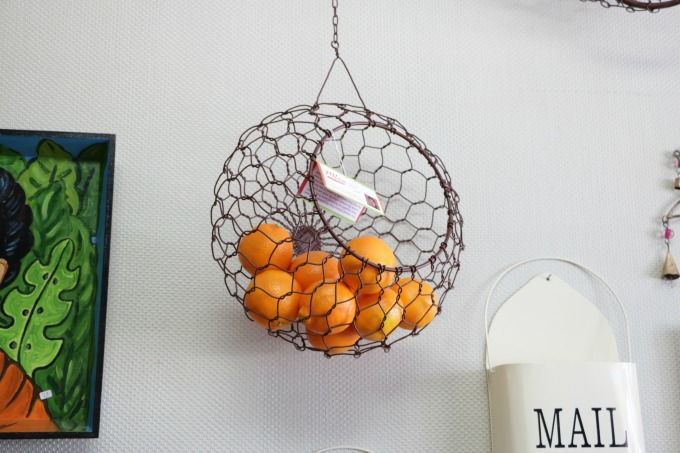 Her walls are covered with beautiful art from local artists.  She also carries great mementos from Brigantine like these Brigantine mugs.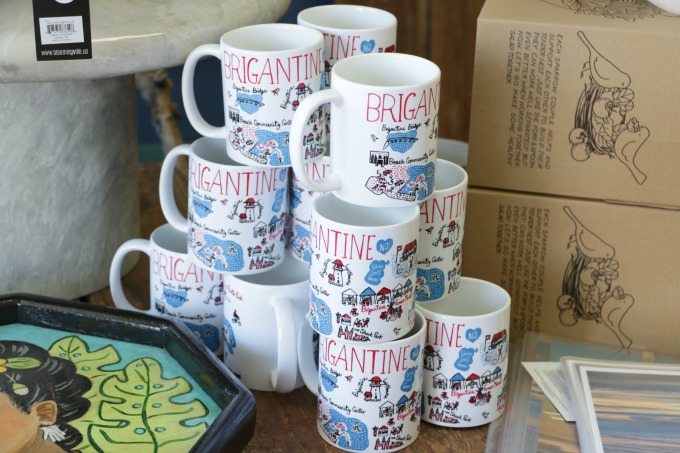 Salty Sea Studios has become my go to place when I need a housewarming or hostess gift.  If you are visiting Brigantine this summer, make sure to stop in and say hello to Cheryl and check out her store.  The Jersey Shore is lucky to have business owners like her who care about building a strong and thriving community.
Salty Sea Studios is located at 1214 W. Brigantine Avenue in Brigantine, New Jersey and is open all year-round.  Check it out this summer but also make sure to visit in the fall and around the holiday season.  Salty Sea Studios will make you want to shop local.  Their website is coming soon.  In the meantime, check Facebook for new products, events and inspiration.