Thank you to Comcast for sponsoring this post.  All thoughts and opinions are my own.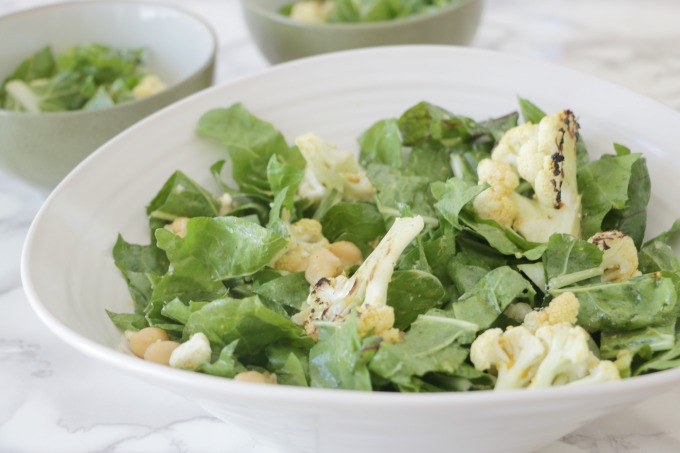 Do you ever have a dish in a restaurant that you can't wait to recreate?  I couldn't get this salad out of my head after having it at a restaurant in Vermont so I got to work when it was warm enough to fire up the grill.  The result was perfect, exactly as I remembered.
I started by grilling cauliflower.  Have you ever grilled cauliflower?  I had not and it couldn't have been easier.  Cut a head of cauliflower in half, brush it with olive oil, season with salt and pepper and grill for about four minutes per side.  The cauliflower will come out charred on the outside and barely soft on the inside.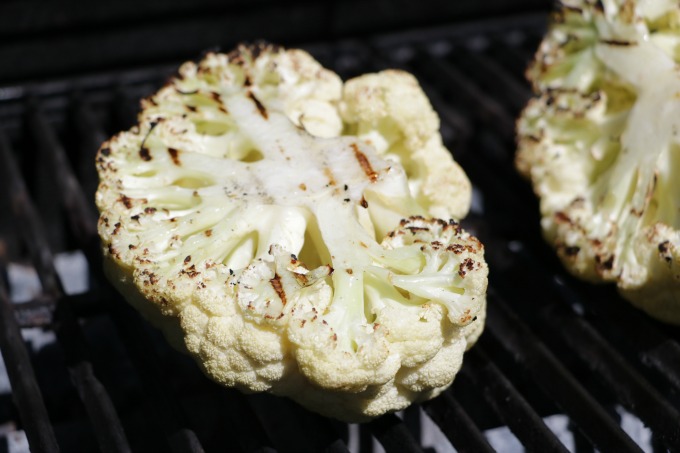 Toss that together with greens (I used chard from my local farmers market), chickpeas and goat cheese.  Next comes the showstopper, the dressing.  I played around with this dressing until I got it right and once I did, it was amazing.  Add the dressing to the salad, give it a good toss and enjoy.  This is going to be my go to salad this summer.
Grilled Cauliflower Salad with Curry Vinaigrette
Ingredients
1/2 head of cauliflower
olive oil for brushing
salt and pepper
6 cups of greens (I used swiss chard)
1 15 oz can chickpeas, rinsed and drained
1 cup crumbled goat cheese
1/4 cup plus 2 tablespoons olive oil
2 tablespoons red wine vinegar
1 teaspoon curry powder
1/4 teaspoon salt
1/8 teaspoon pepper
1 teaspoon agave nectar
1 teaspoon grated fresh ginger
Instructions
Heat grill. Brush cauliflower with olive oil and season with salt and pepper. Grill cauliflower for about 4 minutes per side until slightly charred on outside. Let cool and then chop into 2-inch pieces. Combine cauliflower, greens, chickpeas and goat cheese in a large bowl.
To make vinaigrette combine olive oil through ginger in a food processor or blender. Pour over salad and toss together.
7.8.1.2
99
https://veggingonthemountain.com/2017/05/grilled-cauliflower-salad-with-curry-vinaigrette/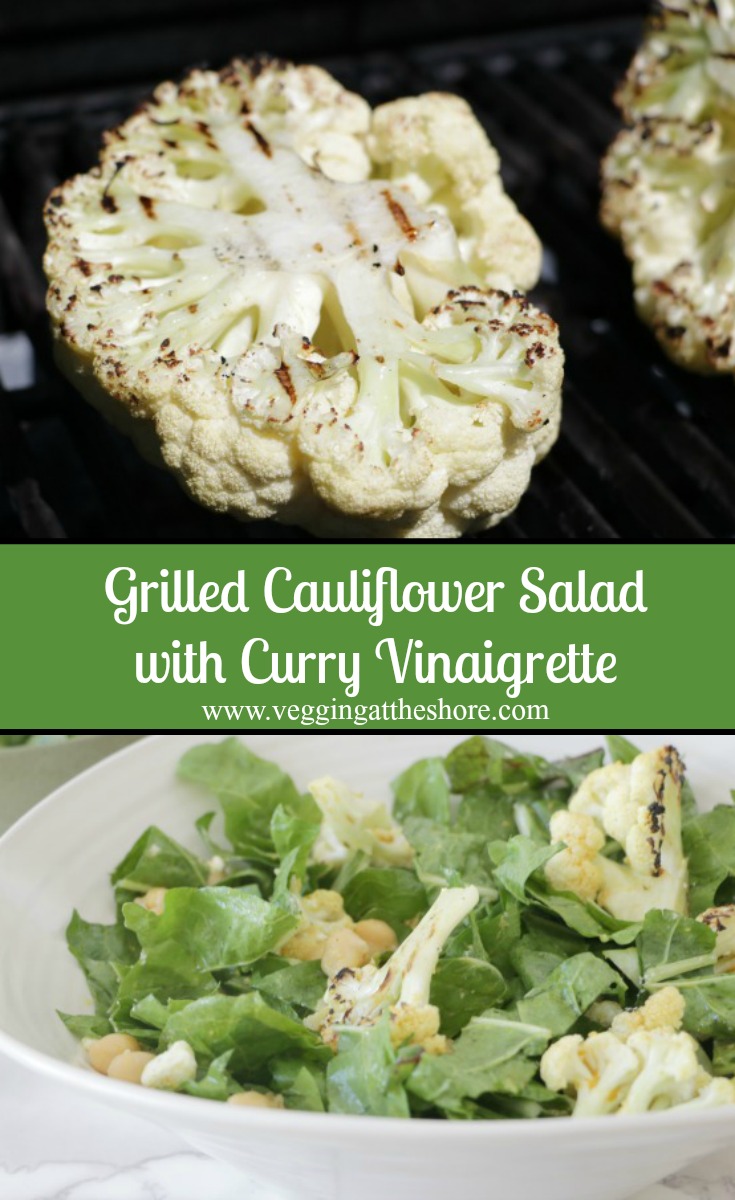 Speaking of summer and grilling, it's time to start thinking about your outdoor space for entertaining.  I was recently invited by Comcast to tour the Philadelphia Magazine's Design Home.  Every aspect of the house was stunning but my favorite part was definitely the outdoor space.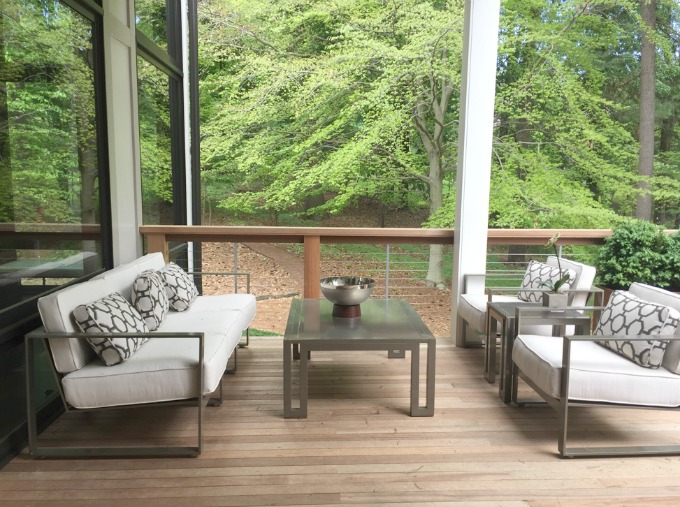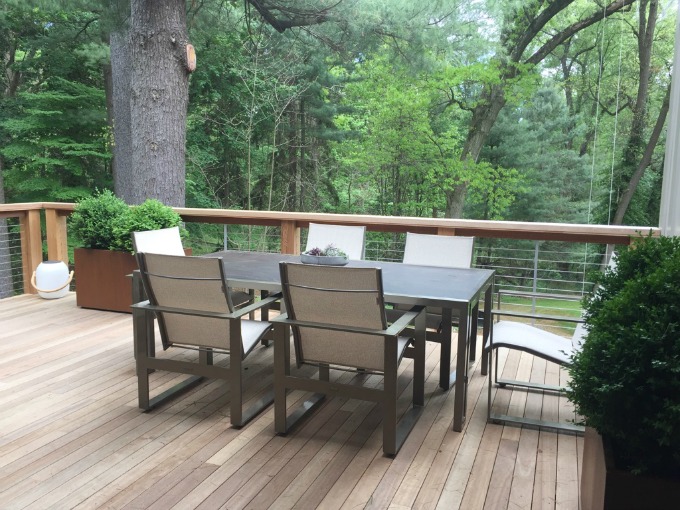 The kitchen and pantry were also pretty dreamy.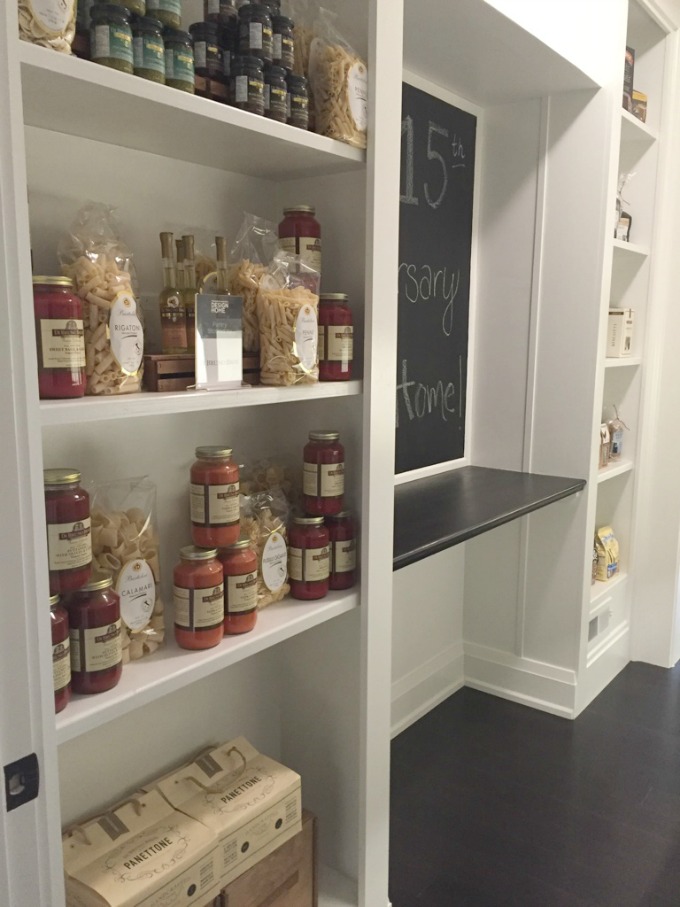 While there, I had the chance to learn about all the services Comcast has to offer.  Some have been around awhile and I just didn't know about them and some are brand new.  If you are a Comcast customer, it's time to learn more about your service and if you are not a Comcast customer, it may be time to make the switch.
Xfinity Apps: Comcast offers some fantastic apps to simplify your life.  I've been using the Xifinity Stream app for some time to watch shows that I've recorded while not at home.  I just learned that I can download these shows to watch in places without wifi, like on an airplane.  Other great apps are the Xfinity Home app which allows you to arm and disarm your security system remotely and view live video monitoring from anywhere as well as the Xfinity Account app.   My favorite feature of this app is that you can request a callback from customer service instead of sitting on hold.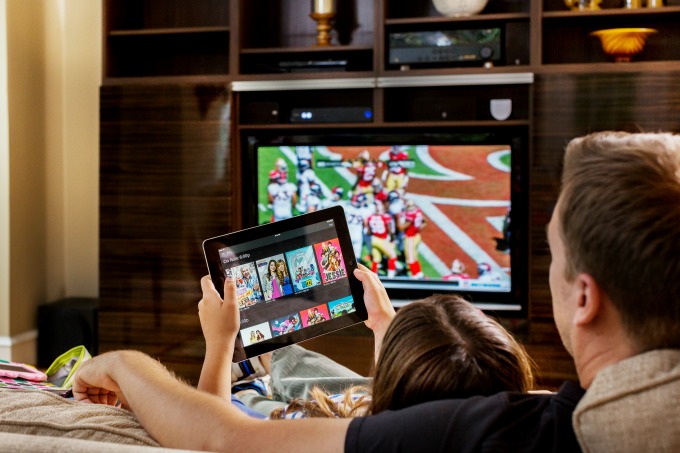 Xfinity Home: If you have been wanting a new security system, you should definitely take a look at Xfinity Home.  Some features are 24/7 professional security monitoring, a remote thermostat control and real time notifications to alert you if a door has opened.  Personally, I think the thermostat control is the best.  We go away a lot on weekends and being able to adjust the heat remotely in the winter is such an energy-saver.
Xfinity X1: You don't really know how much you need Xfinity X1 until you start using it and then you will wonder how you ever lived without it.  The voice remote is a total game changer.  If my kids are watching television while I'm in another room doing laundry or cooking, they can speak into the remote and find the shows the want.  Also the seamless Netflix integration makes connecting to Netflix so much easier than it used to be.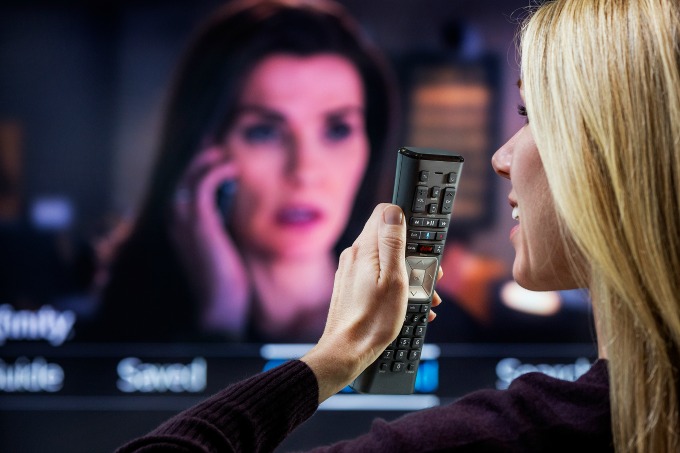 Xfinity Mobile: The newest and probably most exciting thing from Comcast is that they are going to soon start offering a new mobile service.  One of the nicest aspects of this new service is that you will have the opportunity to pay only for the gigabytes that you use.
Philadelphia Social Media Moms has partnered with Comcast for an exciting giveaway.  Enter below, good luck!