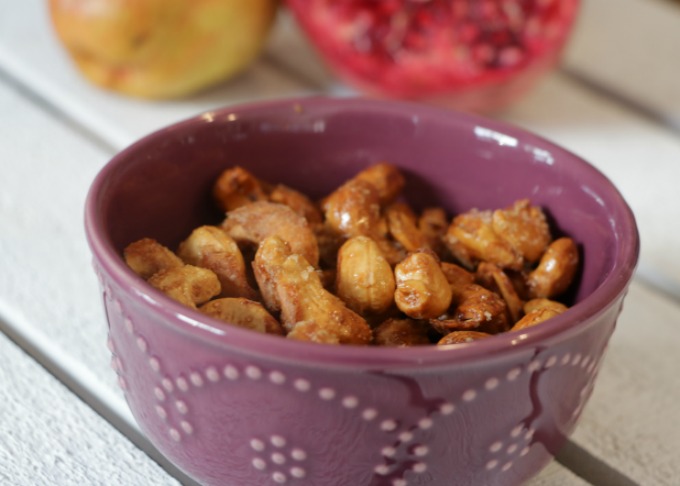 If you have ever taken kids to the grocery store, you know that the worst part is the check out line. You just spent an hour doing what would have taken less than half the time if you were alone, the kids start losing their minds and it feels like everyone around you is giving you dirty looks.  Then your kids are faced with tons of candy and junk on their eye level that they touch like it's gold and you find yourself saying put it back over and over again.  My kids know better than to ask for the really bad junk but sometimes they try with something they think I might say yes to.  They scored recently when I said yes to a package of pomegranate vanilla cashews.  We took them rock climbing and the small package was gone in minutes.  As a food blogger I always find myself looking at packaged foods wondering how I can make it with less ingredients and less sugar.  I suggested we recreate these cashews and we did it, with just five ingredients.  These pomegranate vanilla cashews are so simple to make and are a great snack.
We started by mixing together an egg white, pomegranate juice, vanilla extract and sugar.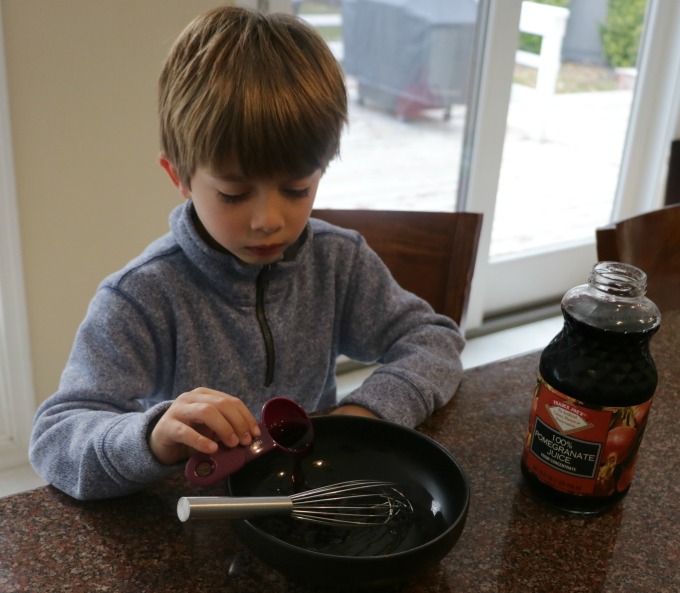 We mixed that with 3 cups of cashews and then spread the mixture out on a parchment lined baking sheet.  We sprinkled the top with some additional sugar.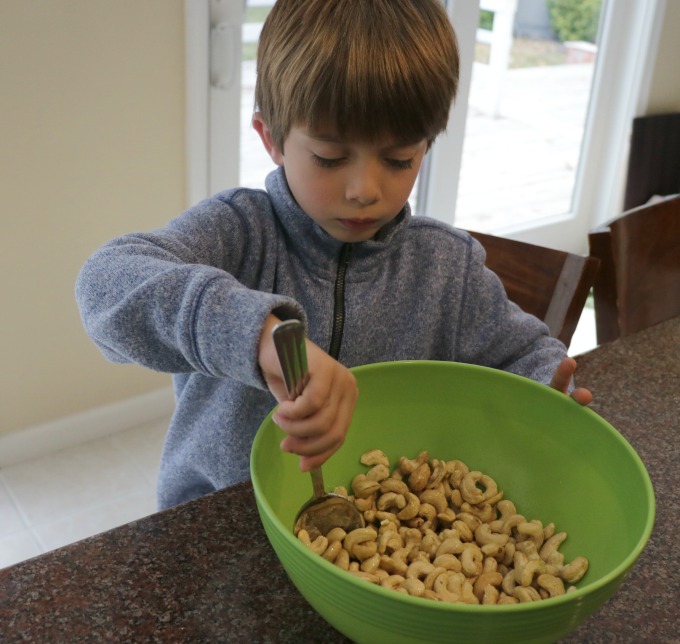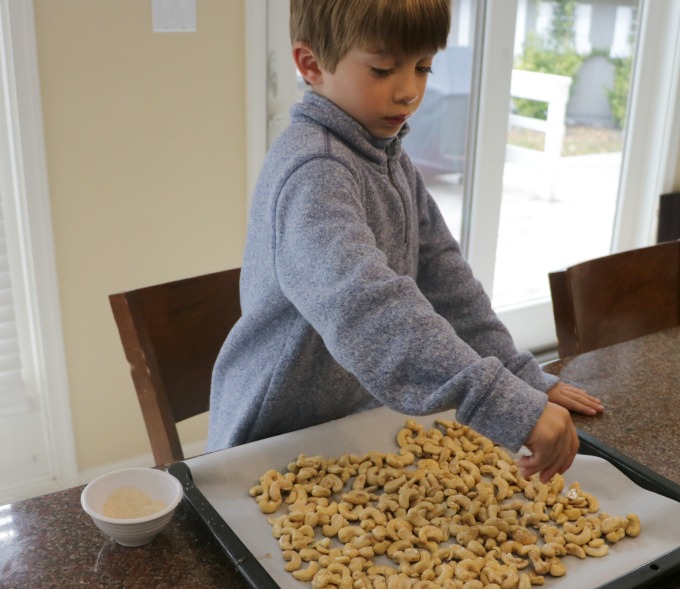 Bake those for about 30 minutes and when they come out they will look like this.  Golden, sweet, crunchy and delicious.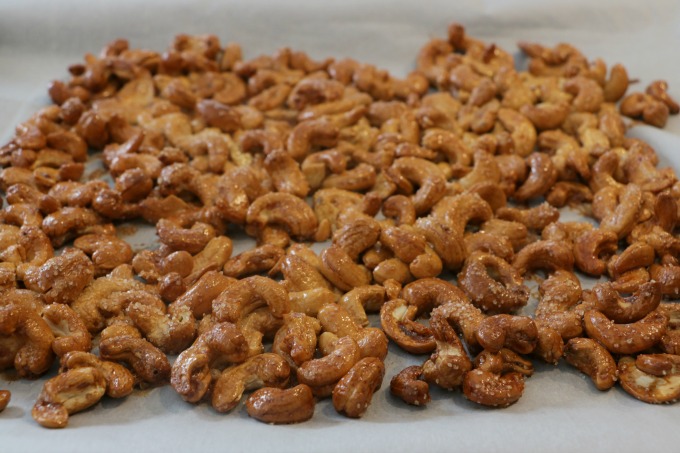 These pomegranate vanilla cashews are perfect for entertaining at this time of year when you want to put out munchies before a big meal.  They are also great for adventures.  I plan on making these all winter long and bringing them to the ski slopes.  They are much healthier and less expensive than packaged cashews.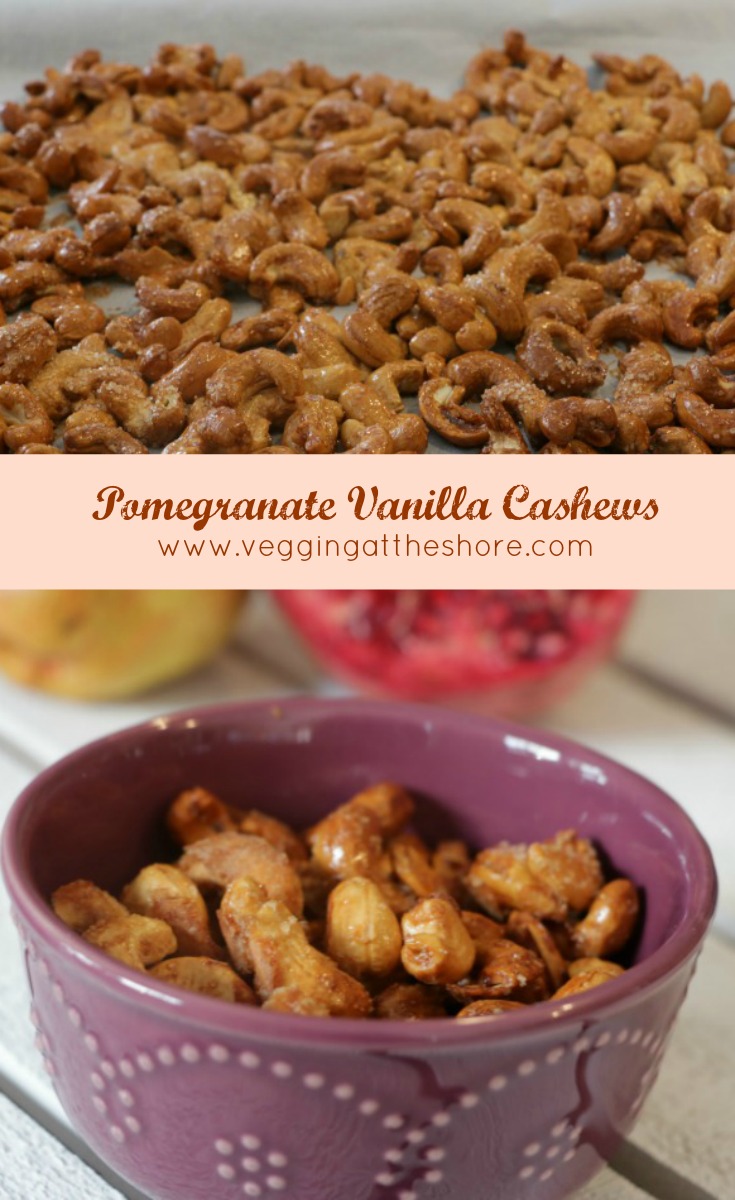 Pomegranate Vanilla Cashews
Ingredients
1 egg white, beaten until frothy
1 tablespoon pomegranate juice
1 teaspoon vanilla extract
1/4 cup cane sugar plus additional for sprinkling
3 cups unroasted cashews
Instructions
Preheat oven to 300. Whisk together egg white, pomegranate juice, vanilla extract and sugar. Pour over cashews and stir to combine. Pour the nut mixture onto a parchment lined baking sheet. Bake for 30 minutes. Allow to cool. Nuts will crisp up as cooling. When cool break up clumps and store in an air-tight container.
7.8.1.2
72
http://veggingonthemountain.com/2016/11/pomegranate-vanilla-cashews/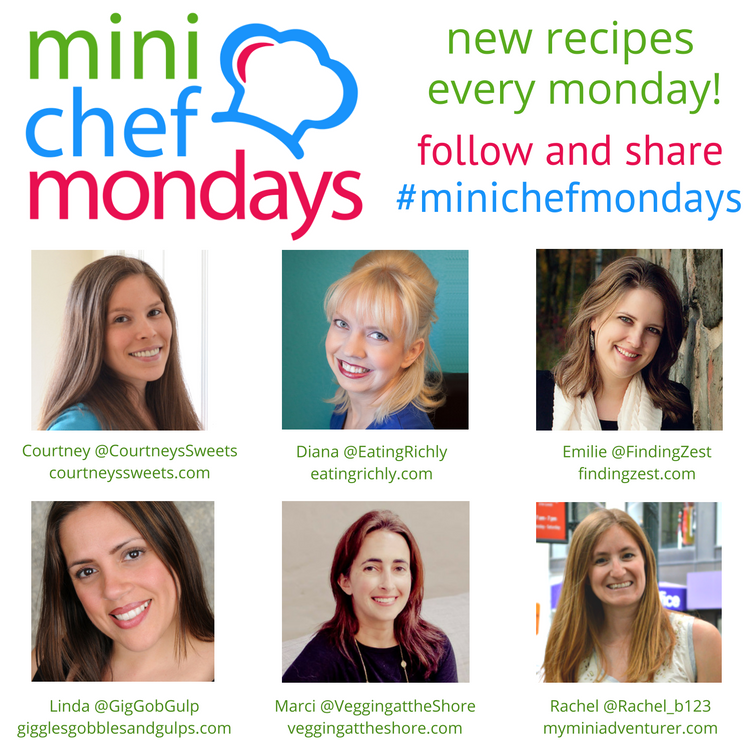 I am hosting Mini Chef Mondays along with 5 fabulous bloggers, find out more about the Mini Chef Mondays Team!
Join our facebook group to find even more recipes and share recipes too!
Get featured and follow us too!
Be sure to check out each of their Mini Chef posts as well!