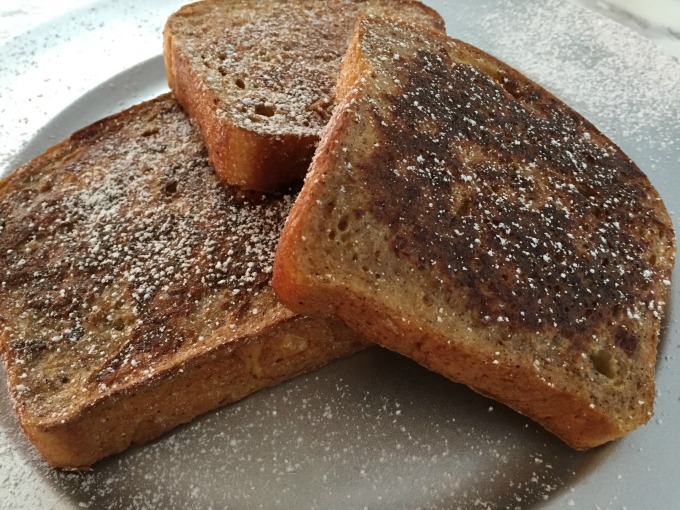 My son's favorite food is French toast.  He requests it every single day.  And I make it almost every single day.  At this point I could make it with my eyes closed.  I don't really mind making it so often because he's getting whole grain bread with eggs and milk and in my opinion, that's a nutritious breakfast.  He also loves making gingerbread cookies (all year round) so we came up with this recipe to combine two of his favorites.  It was really quick to make and delicious.  Gingerbread French toast would be great for brunch after Thanksgiving or around the holidays.
You start with your favorite bread.  If you follow me on Instagram, you may have noticed a few things. First, that I helped start a farmers market in my town.  Yes, that's right  and it was amazing!  It will get it's own post soon.  Second, I have developed a serious obsession with a local bread maker called Hammerbacher.  If you live anywhere near the Jersey shore you must get to know them.  There just aren't enough words to describe how much I love their bread.  I picked up a loaf recently with this recipe in mind and it was just perfect.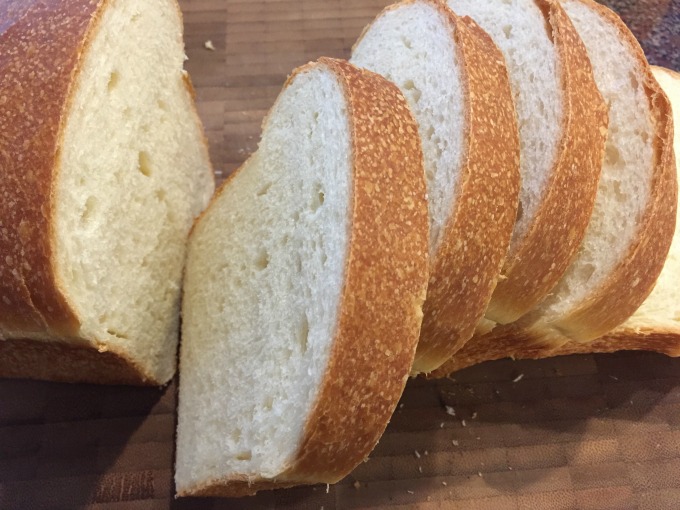 We mixed together eggs, milk, molasses, brown sugar and a bunch of spices.  I have early risers in my house so we were working on this by 7am.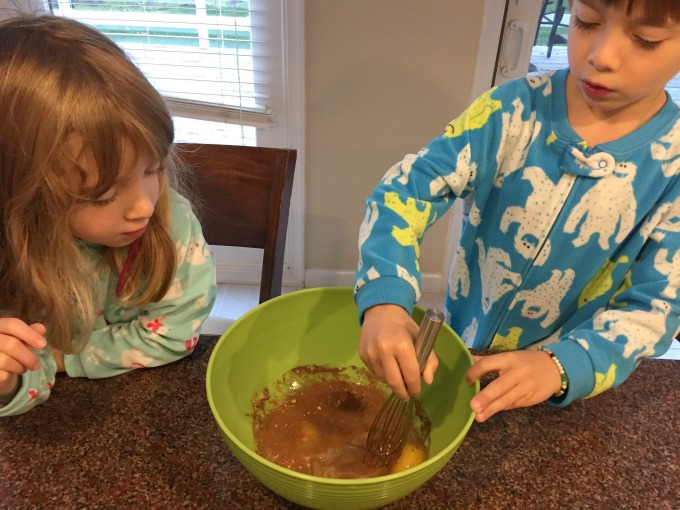 Then dip your bread slices in the egg mixture and add them to a hot, greased griddle.  If you don't have a griddle, consider getting one.  It makes larger batch cooking so much quicker.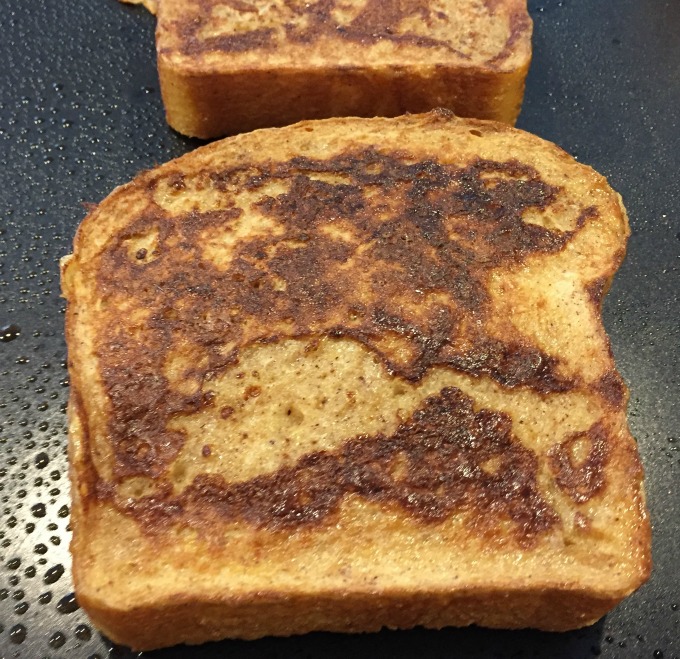 This French toast turned out so good.  My kids loved it as did the grownups.  While this is perfect for holiday time, it's also perfect all year round.
Ingredients
8 slices of bread
4 eggs
2 tablespoons milk
1 tablespoon molasses
1 tablespoon dark brown sugar
1 teaspoon cinnamon
1/2 teaspoon ground ginger
1/4 teaspoon ground nutmeg
1/4 teaspoon cloves
optional: powdered sugar
syrup for serving
Instructions
Spray a griddle with cooking spray or melt butter and heat over medium heat. Mix together eggs through cloves. Dip each slice of bread in egg mixture and add to griddle. Cook for about 3 minutes per side or until browned. Repeat with remaining bread slices. Add powdered sugar if desired and serve with syrup.
7.8.1.2
67
https://veggingonthemountain.com/2016/11/gingerbread-french-toast/
I am hosting Mini Chef Mondays along with 5 fabulous bloggers, find out more about the Mini Chef Mondays Team!
Join our facebook group to find even more recipes and share recipes too!
Get featured and follow us too!
Be sure to check out each of their Mini Chef posts as well!