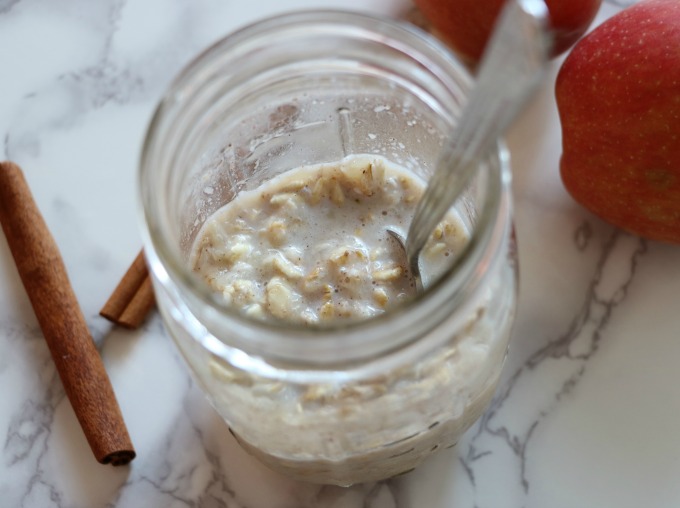 Nothing says fall like apple picking.  Have you gone yet?  If so, you may be wondering what to do with all those apples.  Making applesauce is very  simple and it tastes so much better than anything you could buy in a store.  If you do make a batch of applesauce, this recipe for applesauce overnight oats needs to go into your regular morning rotation.  It takes just a short time to make and in the morning you will be treated to a filling and delicious breakfast.
My mini chefs helped make the applesauce by chopping a bunch of apples with their favorite knives. We added the chopped apples to a pot with a cinnamon stick and agave nectar and let that simmer for about 20 minutes.  Once the apples cooled my son mashed them.  The kids loved the applesauce.  I had to tell them to save some for our overnight oats.  I love watching them devour something that has just 3 ingredients and I know is good for them.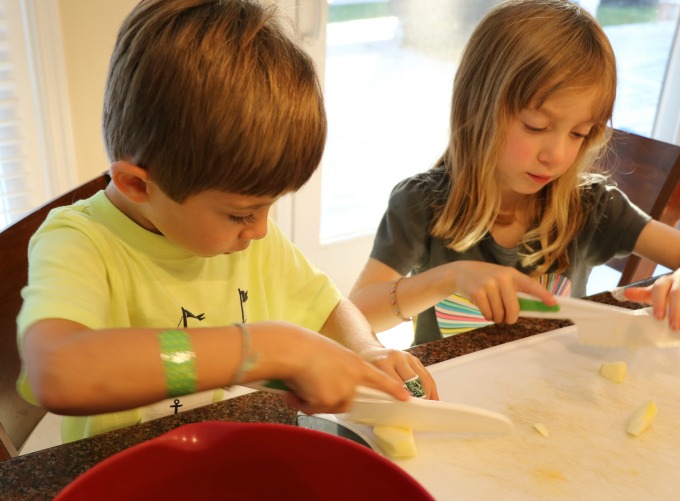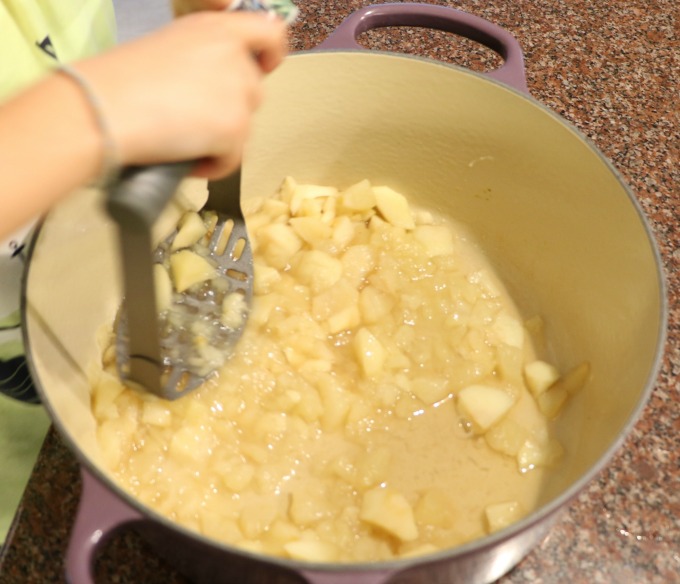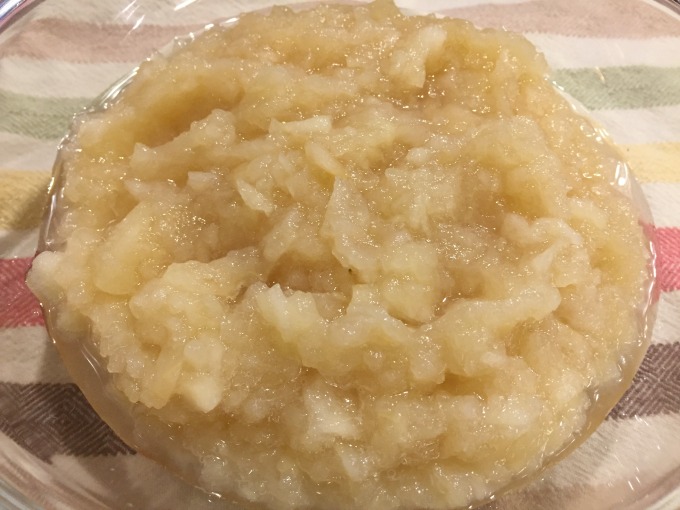 Then we were ready to make our overnight oats.  If you are new to overnight oats, let me tell you why I love them so much.  It takes just a few minutes the night before to assemble and in the morning when you are rushing around, you just pull the oats out of the refrigerator for a heart-healthy, filling, delicious breakfast.  My husband loves my Banana Almond Overnight Oats and says that it holds him over to lunch much better than just a bowl of cereal.  My twins just started kindergarten and between riding their bikes to school and being ready for a day of learning, I want them to have full stomachs. These overnight oats give them the perfect amount of energy for all that.
To assemble the overnight oats we combined old-fashioned oats, milk (I used whole milk for them and skim milk for me) and a couple scoops of applesauce.  How simple is that?  In the morning they both gobbled up their oats and told me they wanted to have it again the next day.  I call that breakfast a winner!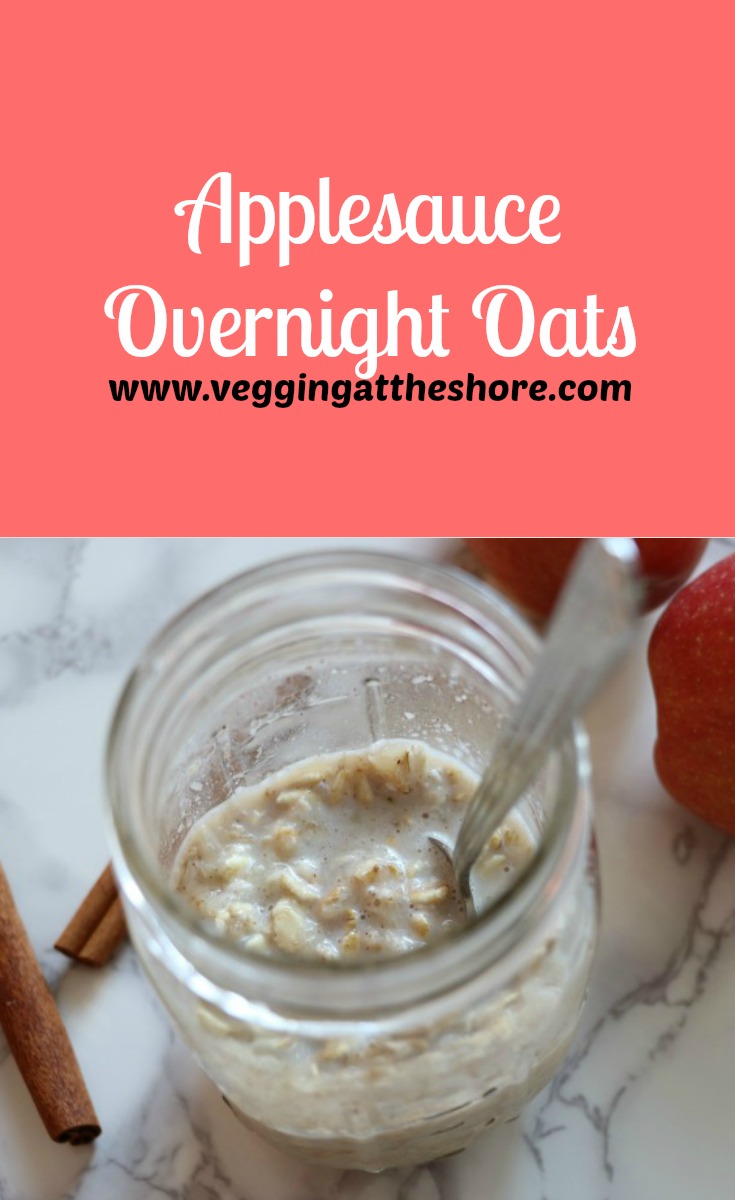 Applesauce Overnight Oats
Ingredients
10 apples, peeled and chopped
1 cinnamon stick
1.5 tablespoons agave nectar or other sweetener
1/2 cup old fashioned oats
1/3 cup milk
Instructions
Combine apples, cinnamon stick and sweetener in a saucepan. Simmer for about 20 minutes until apples are soft. Let cool. Remove cinnamon stick and mash with a fork or masher.
In a mason jar combine oats, milk and 2 tablespoons of applesauce. Cover and refrigerate overnight. When ready to eat add additional applesauce if desired and sprinkle of cinnamon.
7.8.1.2
60
https://veggingonthemountain.com/2016/10/applesauce-overnight-oats/
I am hosting Mini Chef Mondays along with 5 fabulous bloggers, find out more about the Mini Chef Mondays Team!
Join our facebook group to find even more recipes and share recipes too!
Get featured and follow us too!
Be sure to check out each of their Mini Chef posts as well!