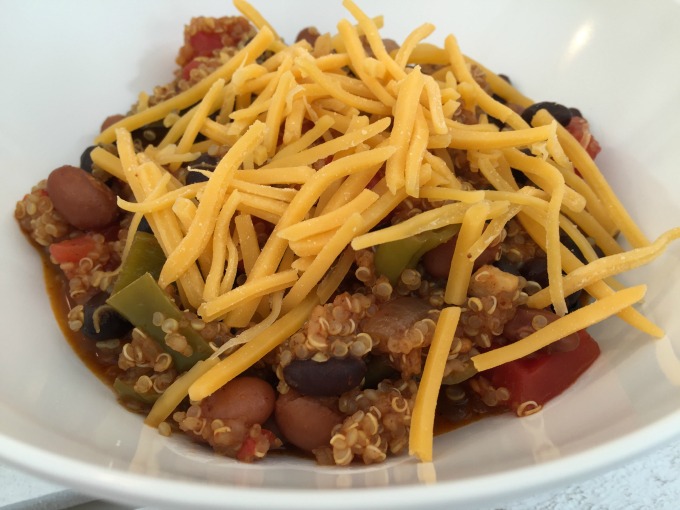 Let's talk school lunches.  Do you find yourself in a rut by the second month of school?  If so, here is a great idea to add some variety to your child's lunchbox-vegetarian quinoa chili.  My son is content to take peanut butter and jelly every single day, but my daughter enjoys more variety.  She loves soup so I rotate her favorites and this one is at the top of her list.  It's full of protein between the quinoa and beans.  It takes a short time to make and her thermos always comes home empty.  What more could you want?
Start with some of your favorites vegetables.  A friend recently gave us some eggplant and peppers from her garden so that is what we used.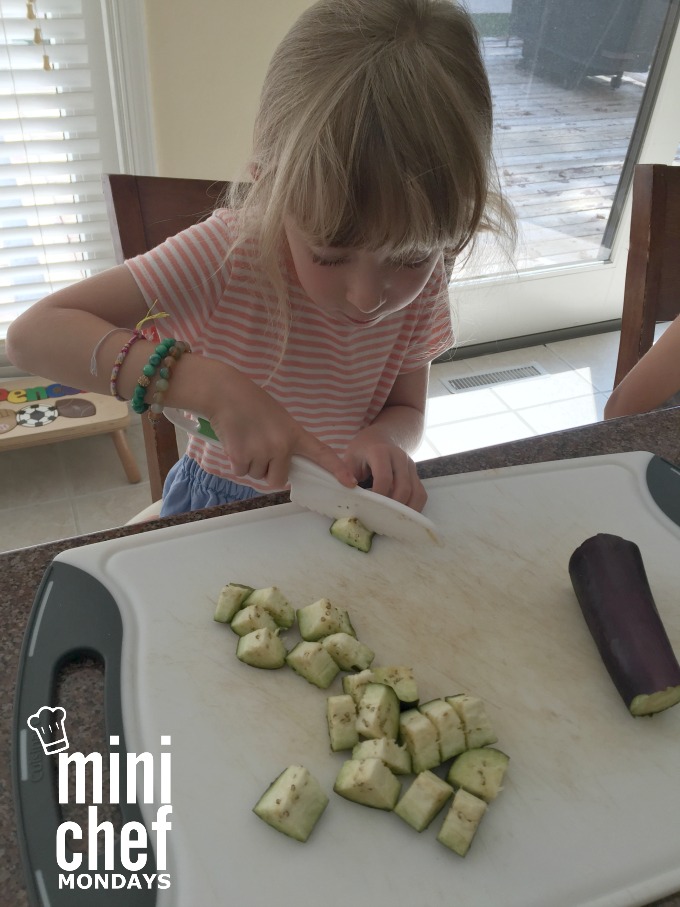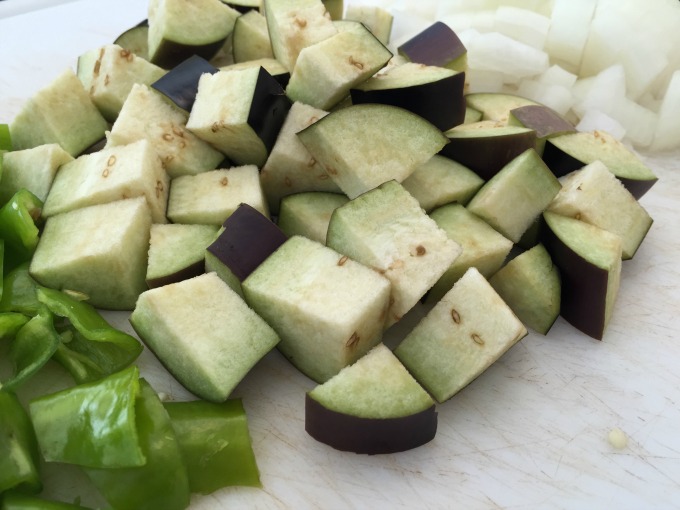 Saute those in a pot for a few minutes before adding garlic, then spices, then quinoa.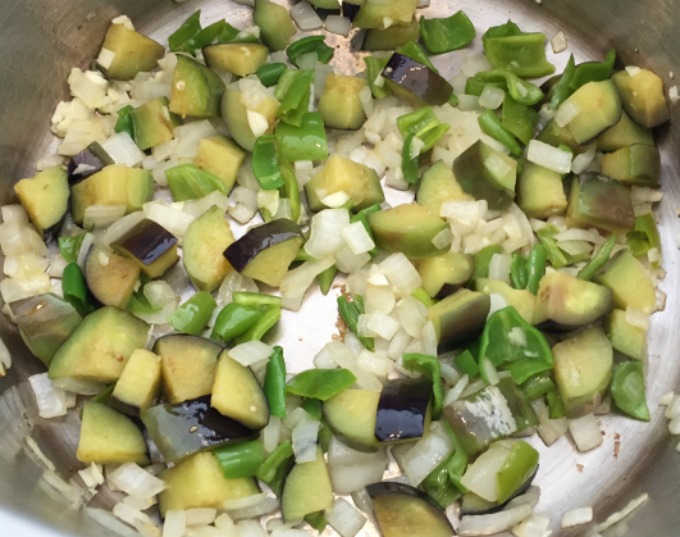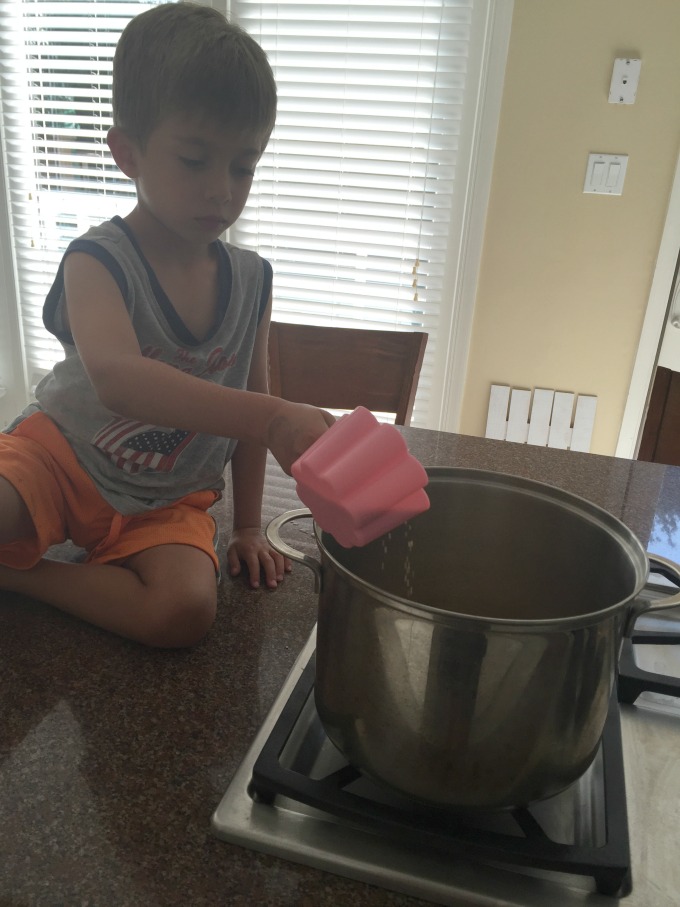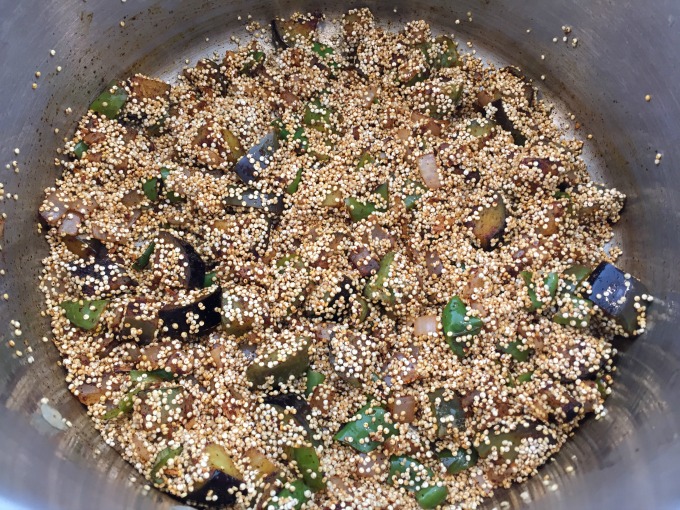 Next add vegetable broth and give the quinoa some time to cook.  Then add beans and diced tomatoes.  You want to add two cans of beans, any variety will work.  I had pinto and black beans in the pantry so that's what we used.  Adjust the seasonings and add your favorite toppings such as cheese or diced avocado.  I usually make a big pot of this for dinner with cornbread and salad on the side.  The leftovers get sent for lunch during the week.  This is a quick, protein-packed dish that will guarantee to get eaten at school!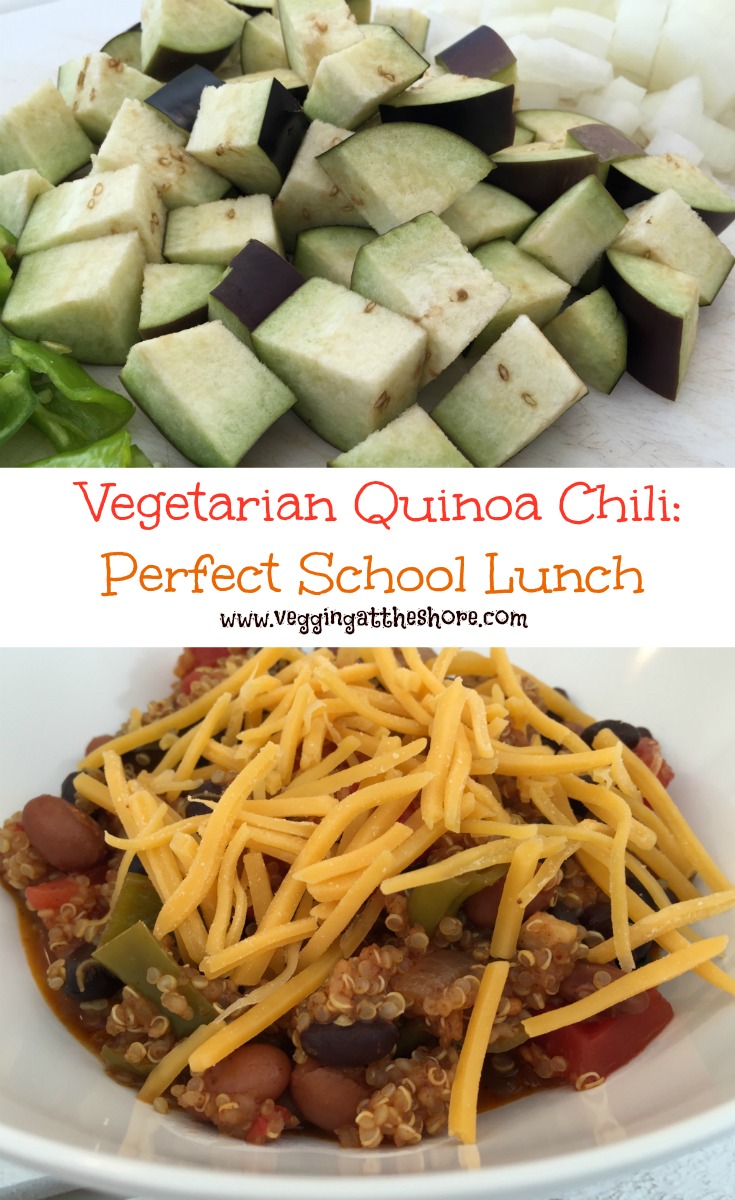 Ingredients
2 teaspoons olive oil
1 small onion, diced
1 small eggplant, cut into 1-inch cubes
1 cup diced bell pepper
2 cloves garlic, minced
1 tablespoon chili powder
1 teaspoon ground cumin
1 teaspoon paprika
1/4 teaspoon cayenne (optional)
1 cup uncooked quinoa
3 cups low-sodium vegetable broth (plus more if needed)
2 15 oz cans beans, rinsed (I used 1 can of black beans and 1 can of pinto beans)
1 15 oz can diced tomatoes
salt and pepper
optional: toppings such as cheese or diced avocado
Instructions
Heat olive oil in a soup pot over medium heat. Add onion, eggplant and peppers. Cook for about 5 minutes, until soft. Add garlic and cook for an additional 30 seconds, until fragrant.
Add seasonings (chili powder through cayenne) and stir. Cook for a minute.
Add quinoa and stir to coat with vegetables and spices. Cook for a minute.
Add vegetable broth and bring to a boil. Reduce to a simmer and cook for 10 minutes.
Add beans and tomatoes. Simmer for 15-20 minutes, until it starts to thicken. If seems to dry, add more broth.
Taste and adjust seasonings. Top with cheese or other favorite toppings.
7.8.1.2
47
https://veggingonthemountain.com/2016/08/vegetarian-quinoa-chili/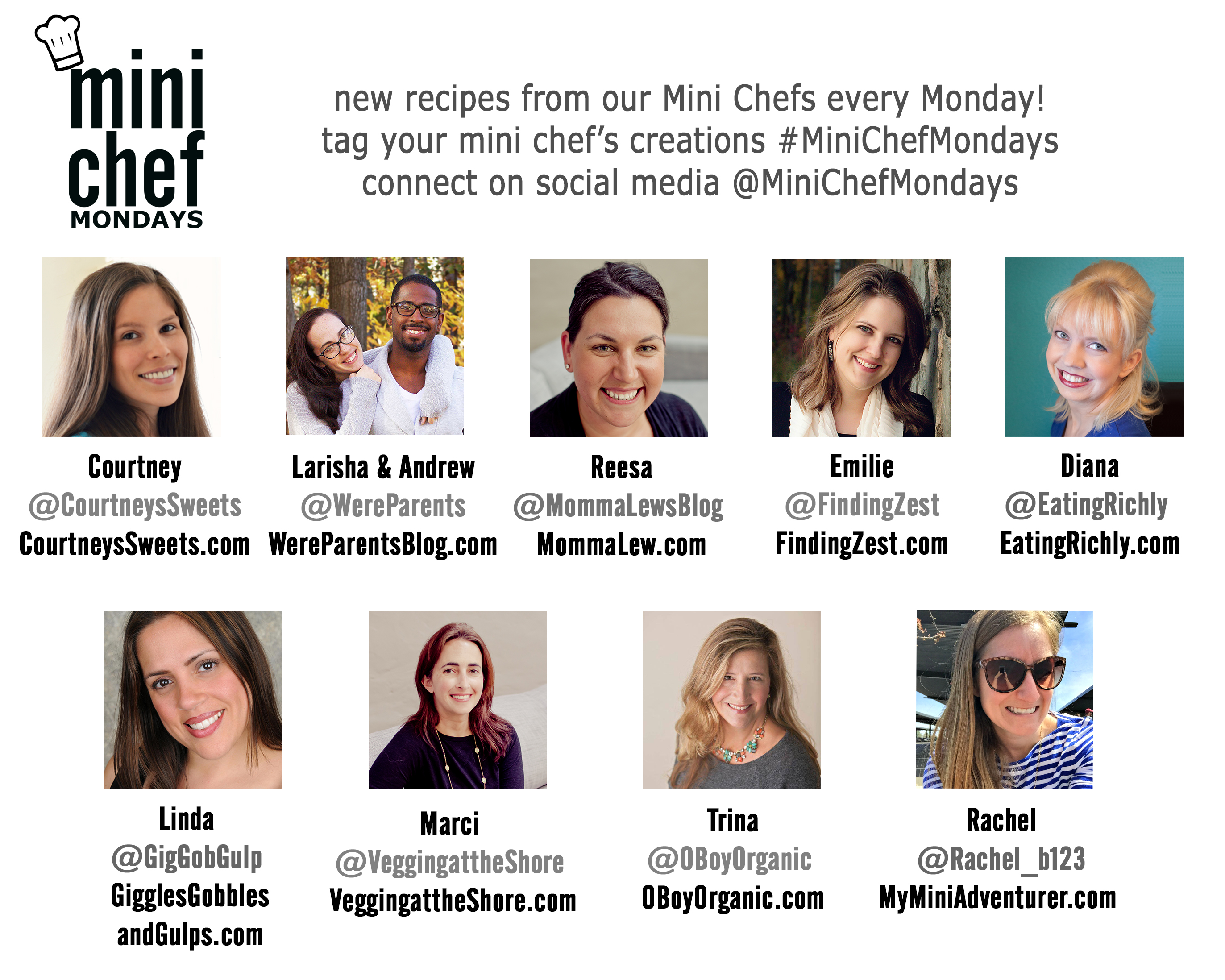 I am hosting Mini Chef Mondays along with 8 fabulous bloggers! Read how Mini Chef Mondays started.
Join our facebook group to find even more recipes and share recipes too!
Join the Mini Chef Mondays newsletter to get the latest recipes delivered to your email each week! Don't worry, we will only use your email for Mini Chef Mondays recipes, pinky promise!
Get featured and follow us too!
Be sure to check out each of their Mini Chef posts as well!