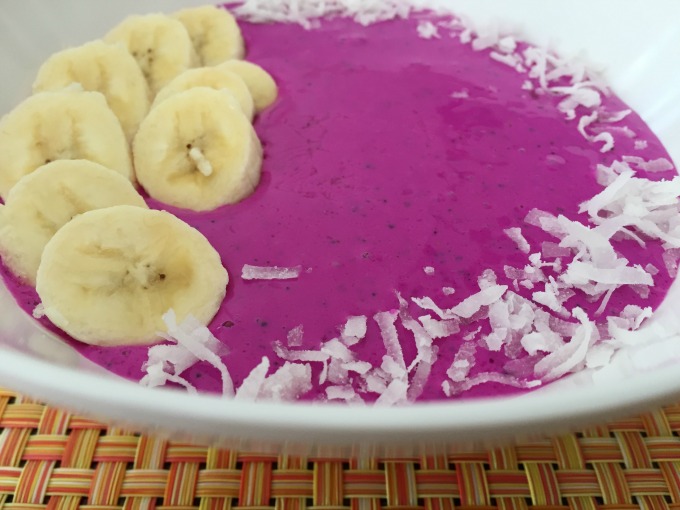 Happy first day of August! All month my Mini Chef Mondays blogger friends and I will be sharing back to school recipes because like it or not, school is just around the corner. Personally I plan on savoring each and every day of August because my babies are starting kindergarten in the fall (I'm okay with it, I swear). I know the month will fly by so it's time to start thinking about healthy meals and snacks for back to school. The kids and I have recently fallen in love with dragon fruit (also known as Pitaya) smoothies at one of our favorite vegan spots. I looked online to see where we could get dragon fruit and was excited to learn that Whole Foods sells it. So we picked up some on a recent visit and started experimenting with dragon fruit smoothie bowls.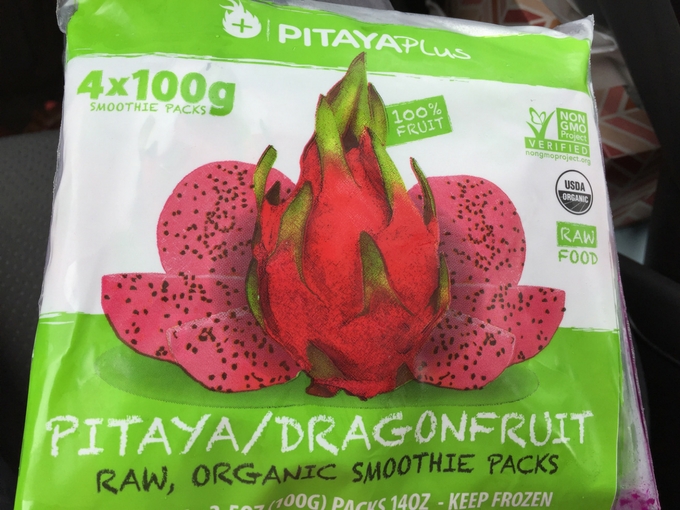 This year my kids will start school at 8:30 which is going to be an adjustment from their previous 9:00 start time. Since they are starting kindergarten I want to make sure they are loaded up with a healthy breakfast, preferably one that is easy to make since the mornings are always chaotic. Enter smoothie bowls. How are smoothie bowls different from smoothies? It's basically a smoothie in a bowl that you can add toppings to and eat with a spoon. One of my friends suggested that I can add scoby candies as toppings. Despite the fact that it's often seen in kombucha drinks, I wasn't sure if scoby was edible until she mentioned it. There's still a chance that I'll search online for something like 'can you eat scoby?' to see if what my friend said was true. I'll most probably give it a shot after reading about it.
So, coming back to our smoothie, what is dragon fruit? It's a superfruit grown all over the world. It's sweet in taste and full of health benefits. It's high in fiber, magnesium, iron and rich in antioxidants. And it's the most gorgeous purple color! We make smoothies a lot in my house for breakfast and afternoon snacks so we made a simple and delicious one out of dragon fruit. We started with vanilla Greek yogurt and added it to a blender with a frozen packet of dragon fruit and a little bit of crushed ice to loosen it up. We did this after a birthday party, hence the face painting.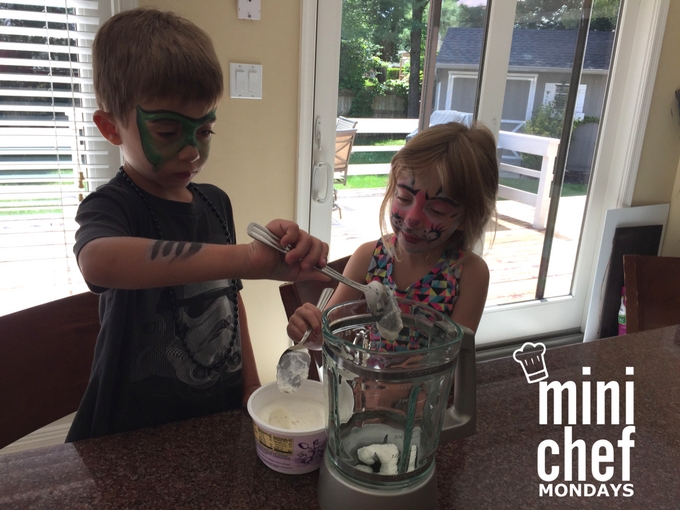 Then we added our favorite toppings. My son added shredded coconut, my daughter added sliced banana and I added some of both.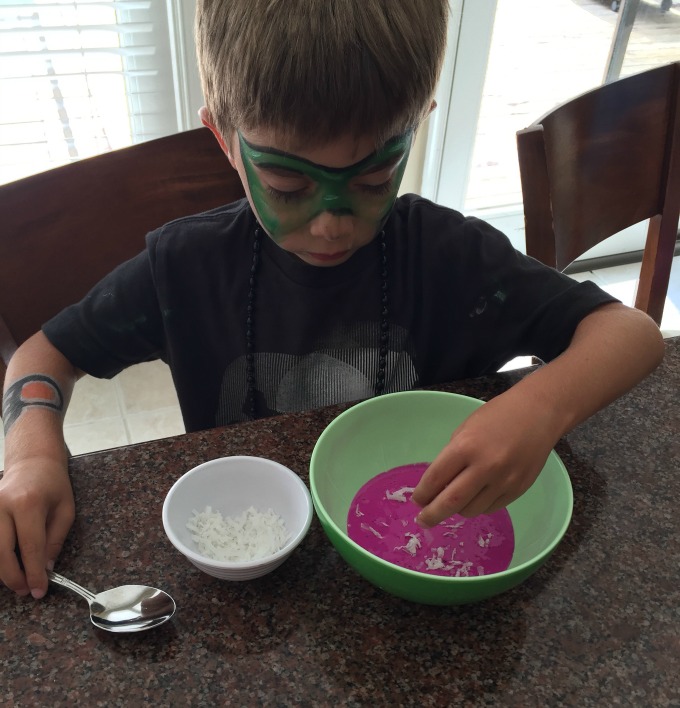 This is a really quick way to load up on protein and vitamins before school or to get some natural sugar for an afternoon pickup, which my son always needs. If you haven't tried dragon fruit I highly recommend giving it a try. My freezer is now loaded up with the smoothie packets!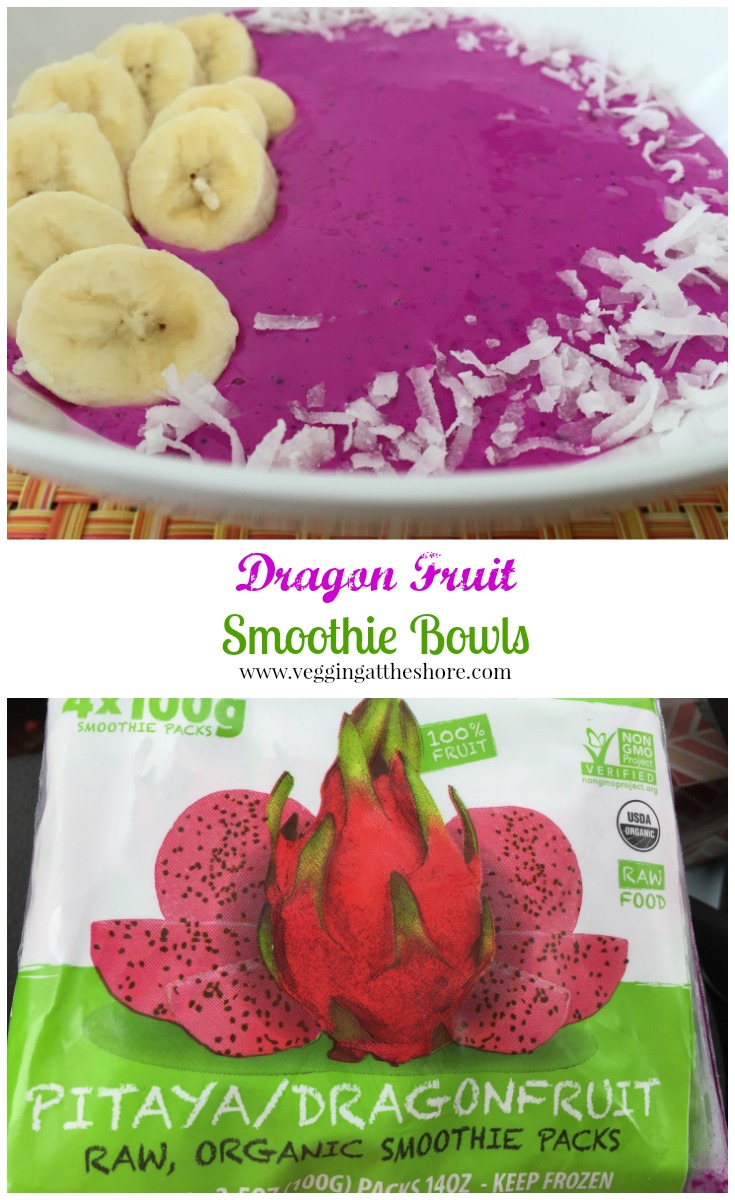 Dragon Fruit Smoothie Bowl
Ingredients
1 cup vanilla yogurt (Greek or regular)
1 dragon fruit smoothie packet
toppings of your choice (sliced banana, shredded coconut, granola)
Instructions
Add yogurt and dragon fruit to blender. If you don't have a high powered blender you might need to add a little bit of crushed ice to loosen things up. Pour mixture into a bowl and add toppings of your choice.
7.8.1.2
39
https://veggingonthemountain.com/2016/08/dragon-fruit-smoothie-bowl/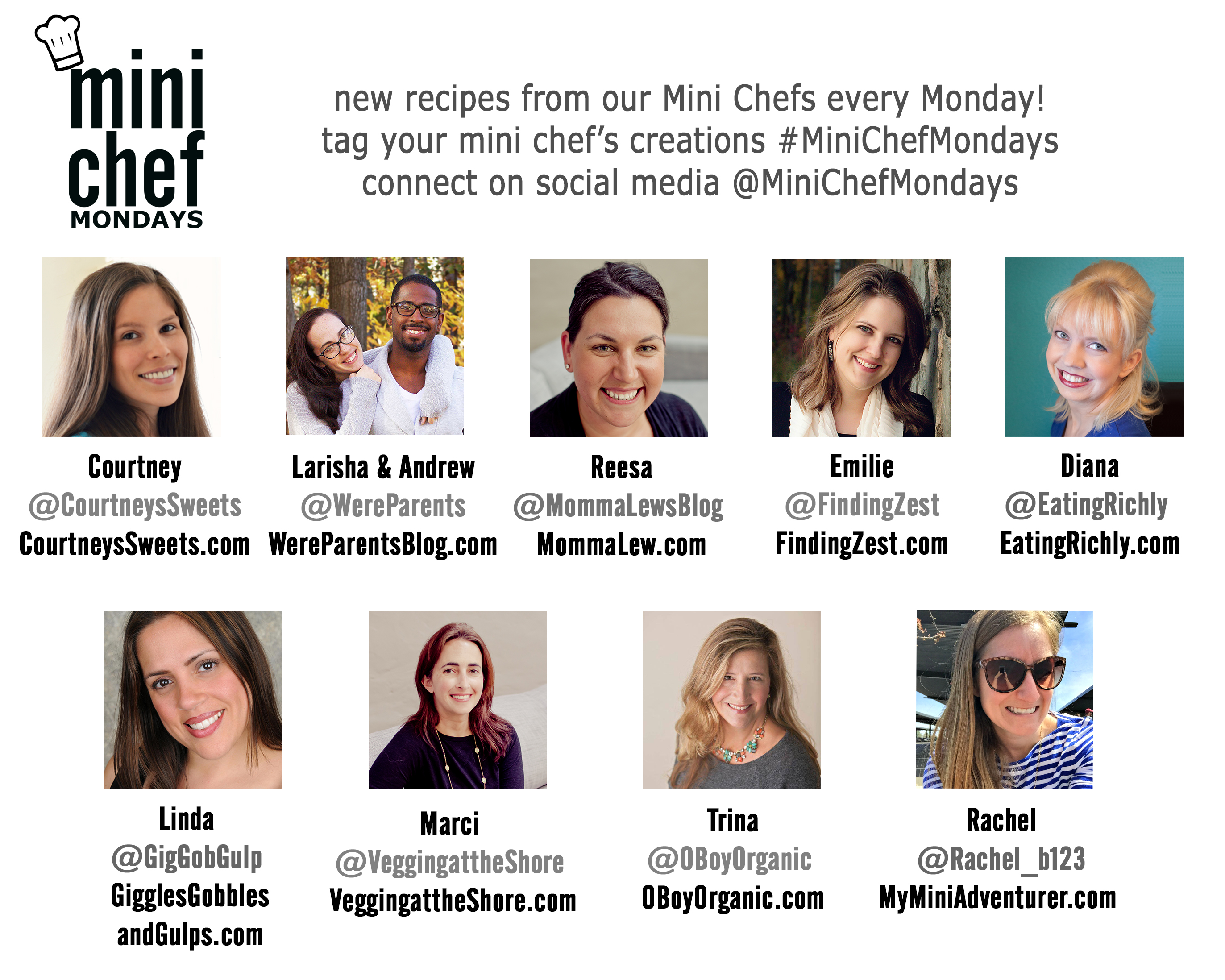 I am hosting Mini Chef Mondays along with 8 fabulous bloggers! Read how Mini Chef Mondays started, plus how to link up!
Join our facebook group to find even more recipes and share recipes too!
Join the Mini Chef Mondays newsletter to get the latest recipes delivered to your email each week! Don't worry, we will only use your email for Mini Chef Mondays recipes, pinky promise!
Get featured and follow us too!
Be sure to check out each of their Mini Chef posts as well!