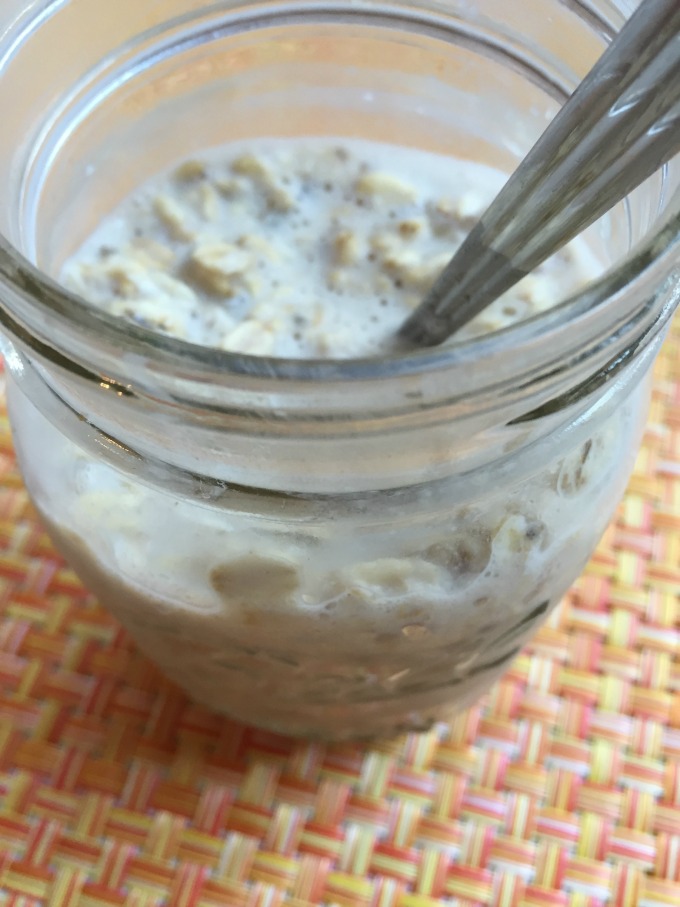 There is so much to love about this recipe for Banana Almond Overnight Oats.  It takes 5 minutes to assemble.  Seriously, just 5 minutes.  It makes for an easy morning because all you need to do is pull the jar out of the refrigerator and stir.  So easy, right?  And most importantly, it's healthy full of fiber, protein and omega-3 fatty acids.  Back to school time is creeping up and we could all use some secrets to making mornings easier.
There are so many variations you could do with this recipe.  We played around with a bunch of different flavor combinations and this is our favorite so far.  Start by adding some old-fashioned oats to a mason jar.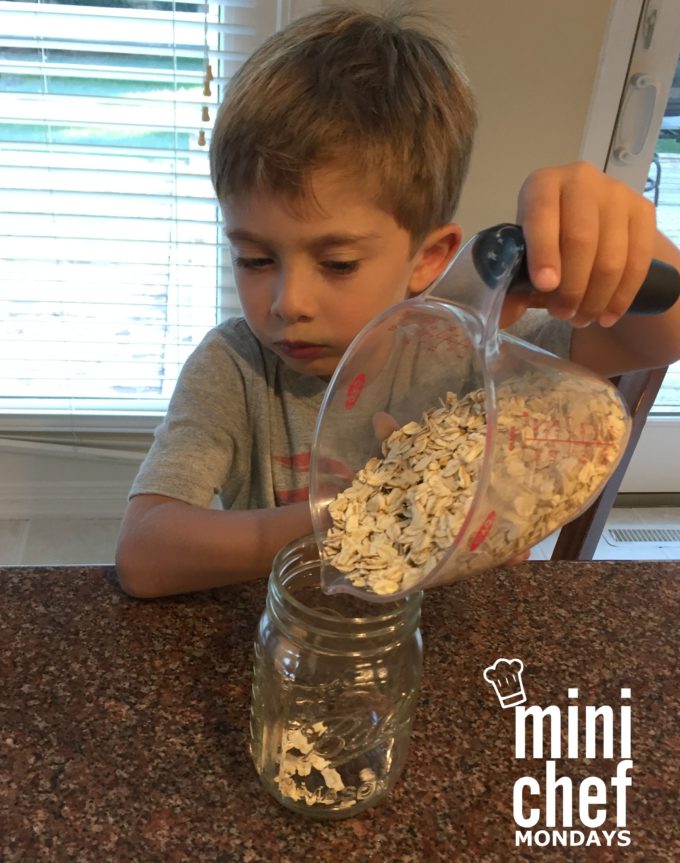 Next add your liquid.  You want to do 1:1 for oats to liquid.  So we do 1/2 cup oats to 1/2 cup of milk.  You can use any kind of milk you want.  My kids still drink whole milk so we used that.  Almond, soy or any other kind will work perfectly well.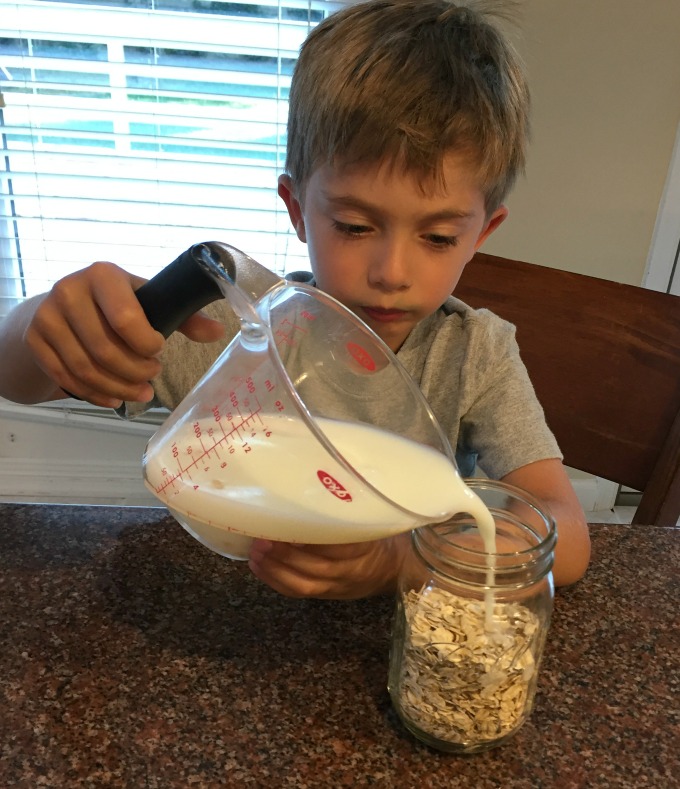 We like adding a mashed banana to ours as a natural sweetener.  This is convenient as I always seem to have overripe bananas on my counter begging to be used.  I find that if you use bananas, you don't need any additional sweetener.  But if you like a sweeter taste, syrup or agave nectar will be great.
Then you are ready for your add-ins.  We added a small bit of almond butter for extra protein and a slight nutty taste as well as chia seeds which are so good for you!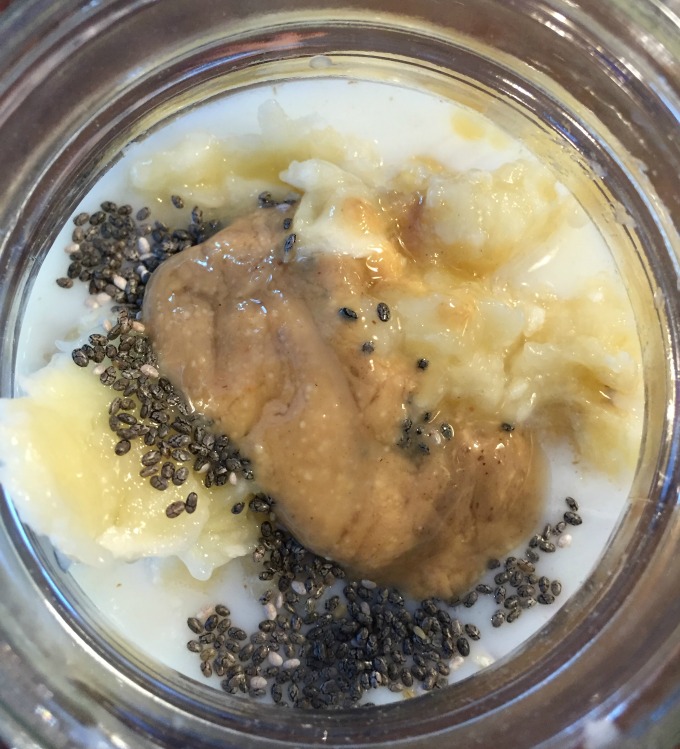 Put the lid of the jar, give it a good shake and let it sit in the refrigerator overnight.  It will be delicious and creamy when it comes out in the morning.  This has become our new favorite breakfast.  Take 5 minutes to make this before bed and you will be grateful in the morning!
Banana Almond Overnight Oats
Ingredients
1/2 cup old fashioned oats
1/2 cup milk of your choice
1/2 mashed banana
1/2 teaspoon almond butter
1/2 teaspoon chia seeds
Instructions
Combine all ingredients in a mason jar with a tight fitting lid. Shake well and place in refrigerator overnight. In morning stir and enjoy!
7.8.1.2
43
http://veggingonthemountain.com/2016/08/banana-almond-overnight-oats/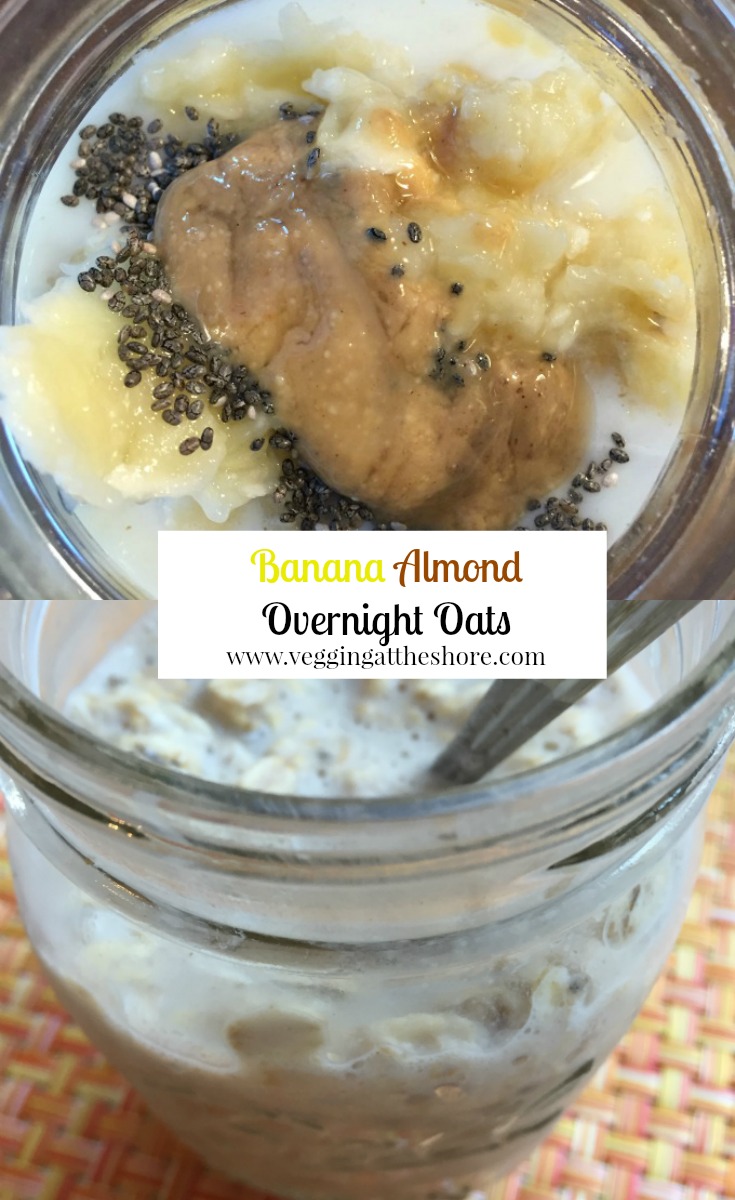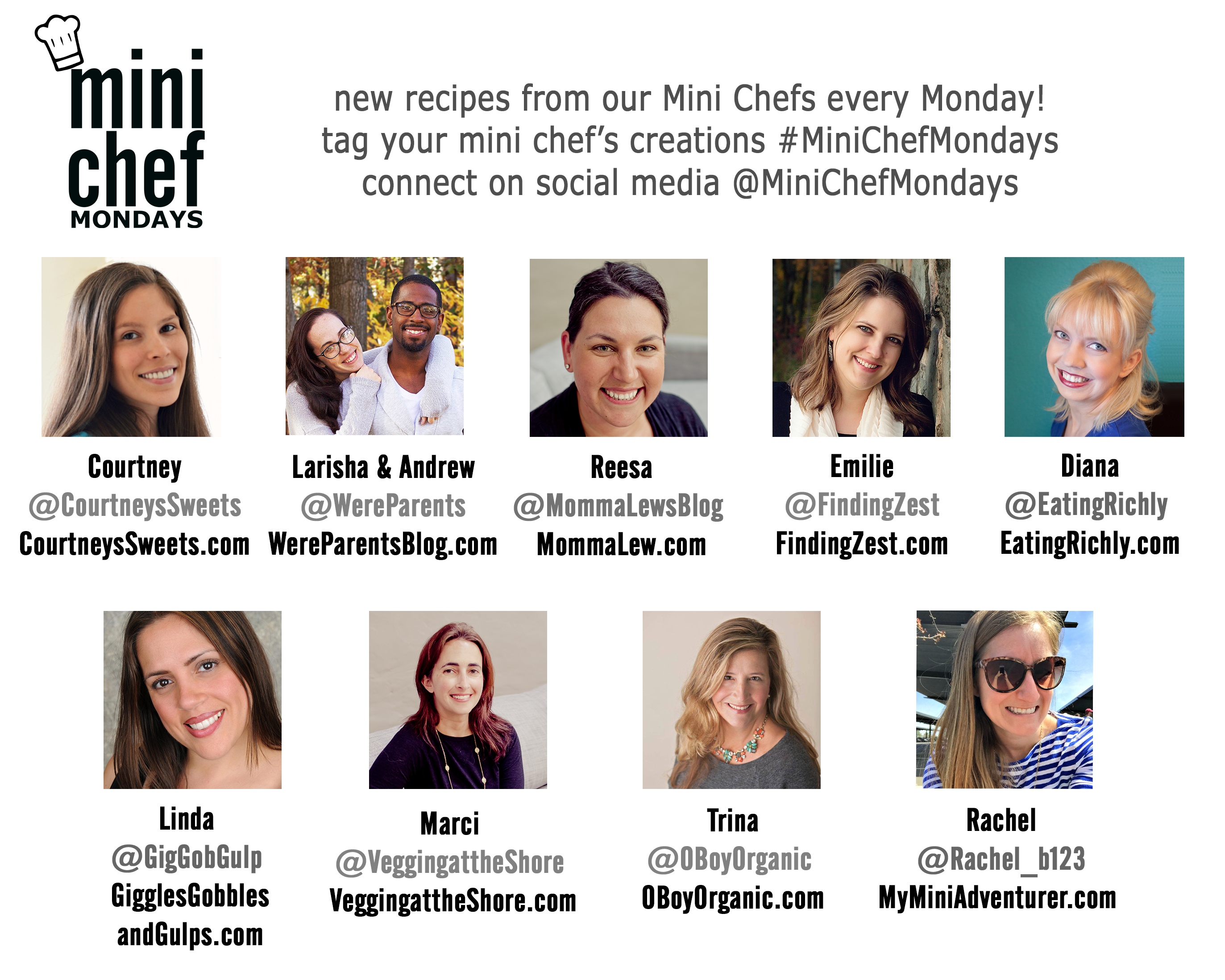 I am hosting Mini Chef Mondays along with 8 fabulous bloggers! Read how Mini Chef Mondays started, plus how to link up!
Join our facebook group to find even more recipes and share recipes too!
Join the Mini Chef Mondays newsletter to get the latest recipes delivered to your email each week! Don't worry, we will only use your email for Mini Chef Mondays recipes, pinky promise!
Get featured and follow us too!
Be sure to check out each of their Mini Chef posts as well!