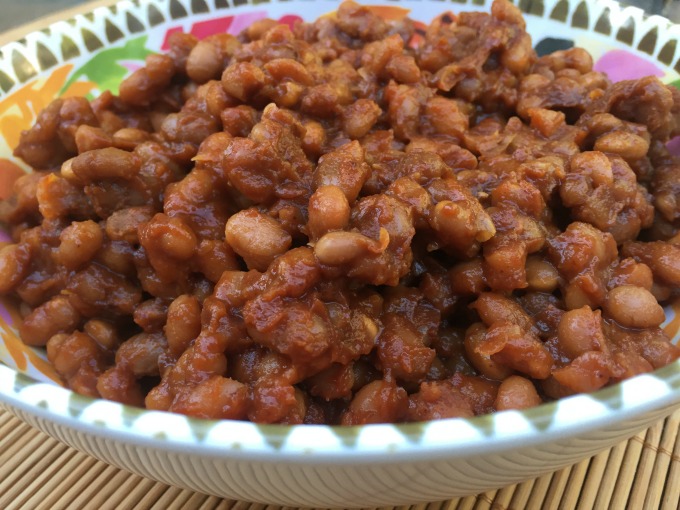 My daughter didn't love these vegetarian crockpot baked beans, she LOVED them.  I have to agree, they were really tasty!  Baked beans are usually a staple for us on camping trips or at a bbq.  I much prefer making our own than eating canned baked beans.  Cooking from dried beans tastes so much fresher than canned beans.  This recipe couldn't be easier because you simply add all of the ingredients to the slow cooker and let it do the work.  The kids think the slow cooker is magical which it really is!
You start by soaking navy beans for at least six hours or overnight.  If you don't cooked from dried beans, try it!  I promise you will be converted.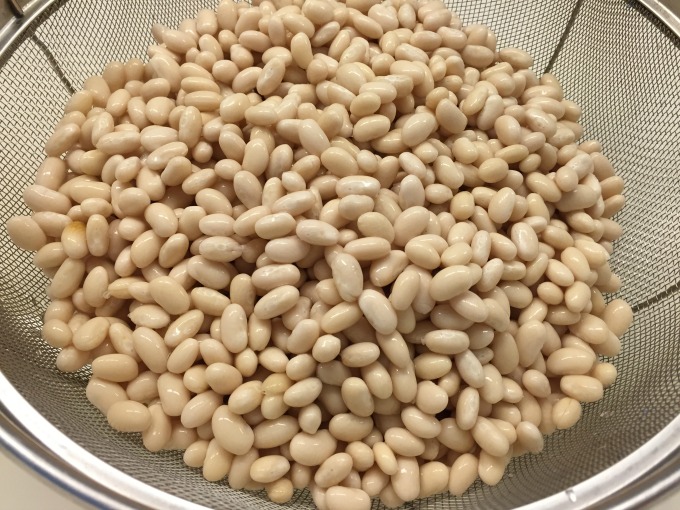 Next add all of your ingredients to the slow cooker.  I've tried a bunch of different brands of organic vegetable stock and surprisingly, Emeril's brand is the one I like best and it's priced so reasonably.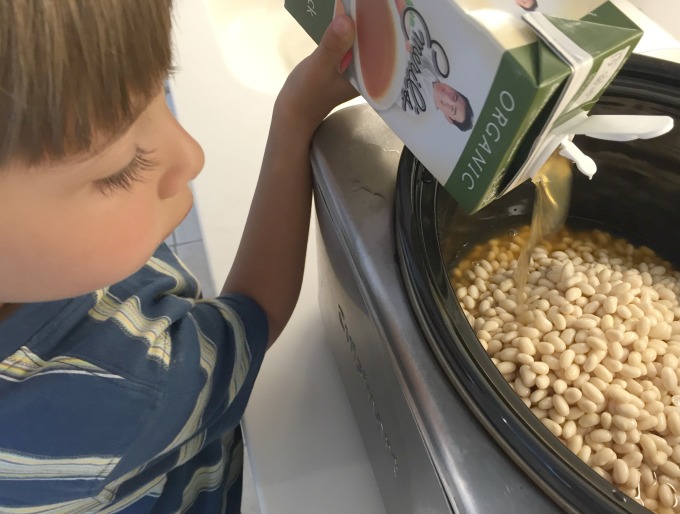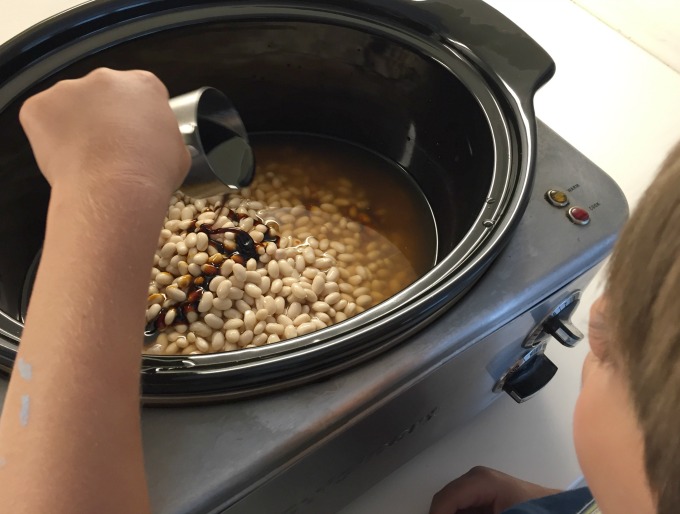 Cook that on low for six hours until the beans are soft and the mixture is sticky.  Next time you host a bbq, let your slow cooker do the work on the beans.  Your guests will thank you and definitely ask for the recipe!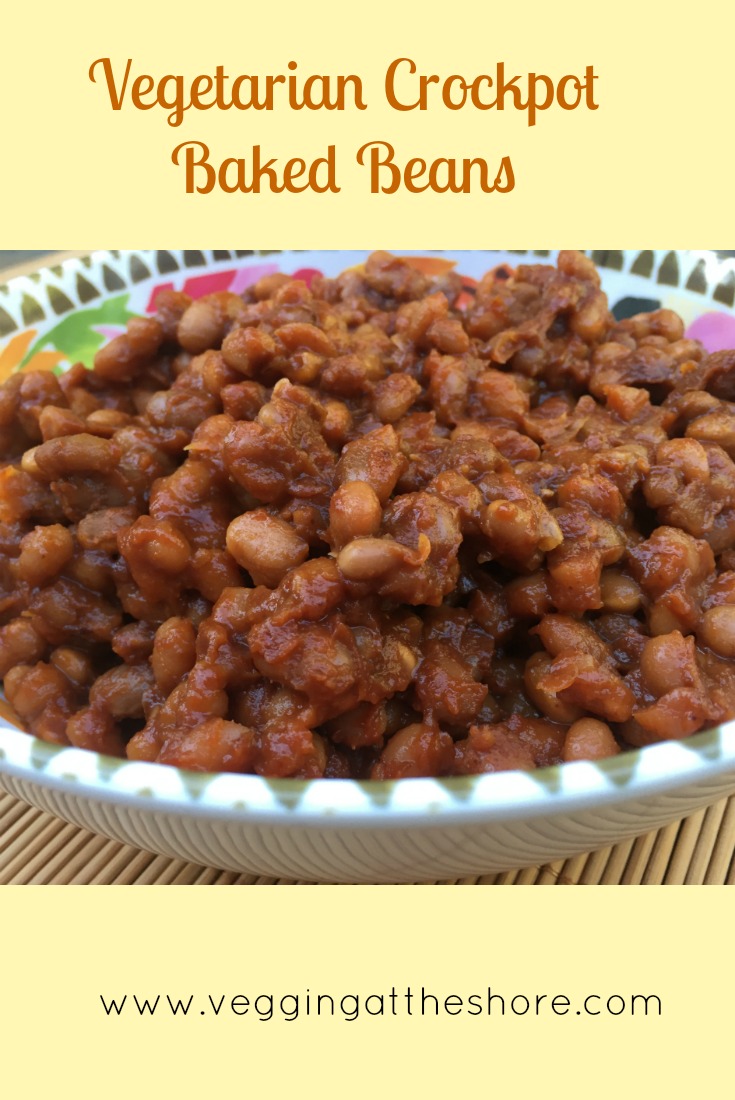 Vegetarian Crockpot Baked Beans
PPrep Time
PCook Time
PTotal Time
Ingredients
1 lb navy beans soaked for at least 6 hours or overnight
3 cups vegetable stock
6 oz can tomato paste
1/4 cup molasses
1/4 cup dark brown sugar
1/2 teaspoon dry mustard
1 teaspoon chili powder
1 tablespoon cider vinegar
1/2 teaspoon salt
Instructions
Add all ingredients to crockpot. Cook on low for 6 hours until beans are soft and mixture is sticky.
7.8.1.2
29
http://veggingonthemountain.com/2016/06/vegetarian-crockpot-baked-beans/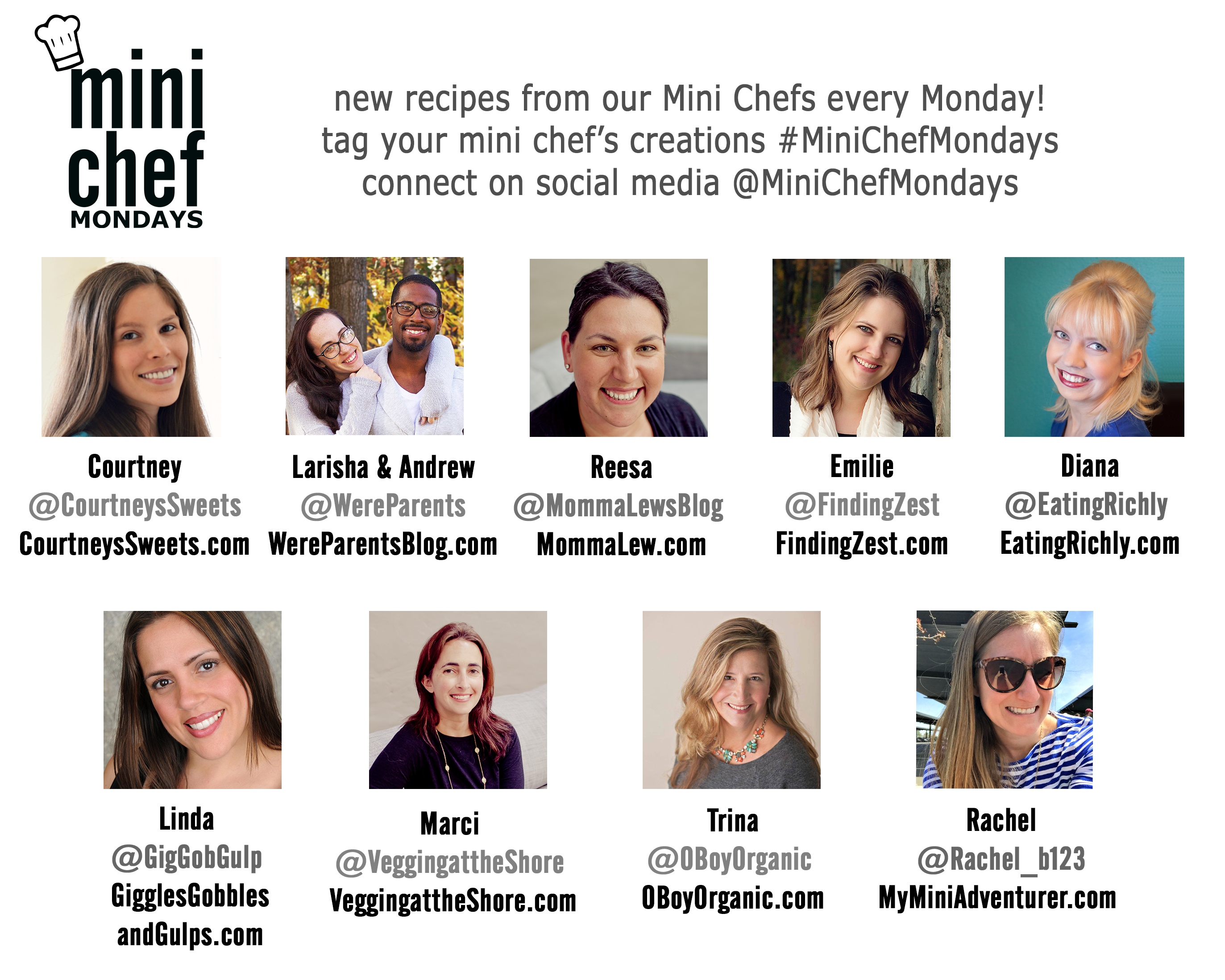 I am hosting Mini Chef Mondays along with 8 fabulous bloggers! Read how Mini Chef Mondays started, plus how to link up!
Join our facebook group to find even more recipes and share recipes too!
Join the Mini Chef Mondays newsletter to get the latest recipes delivered to your email each week! Don't worry, we will only use your email for Mini Chef Mondays recipes, pinky promise!
Get featured and follow us too!
Be sure to check out each of their Mini Chef posts as well!