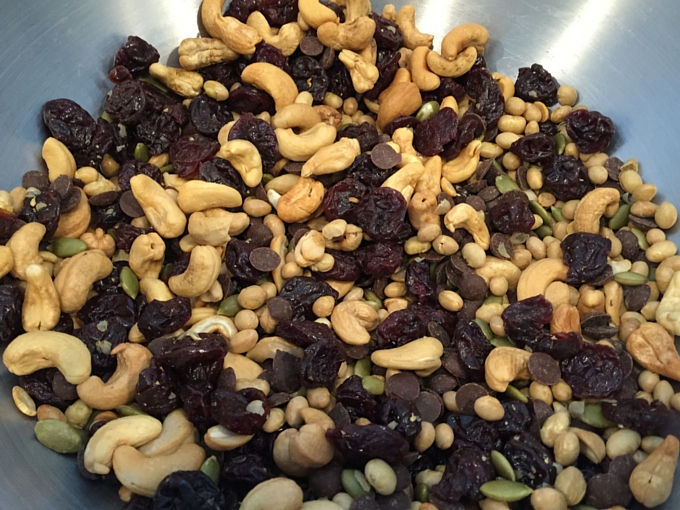 Last week I was helping the kids with legos while enjoying a post-workout snack of trail mix.  My kids started picking at the bag and I noticed that they were only eating certain things.  They said the almonds were too crunchy, enjoyed the softer pistachios and of course loved the raisins.  So I suggested me make our own trail mix.  Since we are very active and always on the go, this seemed like a great, healthy snack that we could all enjoy.  They loved the idea.
The 10 oz bag of trail mix we were snacking on costs about $9.  That's pretty expensive for a small amount of food.  So we headed over to the bulk bins at our supermarket.  For about $12 we made more than triple that amount and picked out exactly what we wanted.  Do you shop from the bulk bins at your supermarket?  If not, I highly recommend it.  I always see them being replenished so I find the food to be fresh.  Plus you can get just the right amount of what you want while saving money.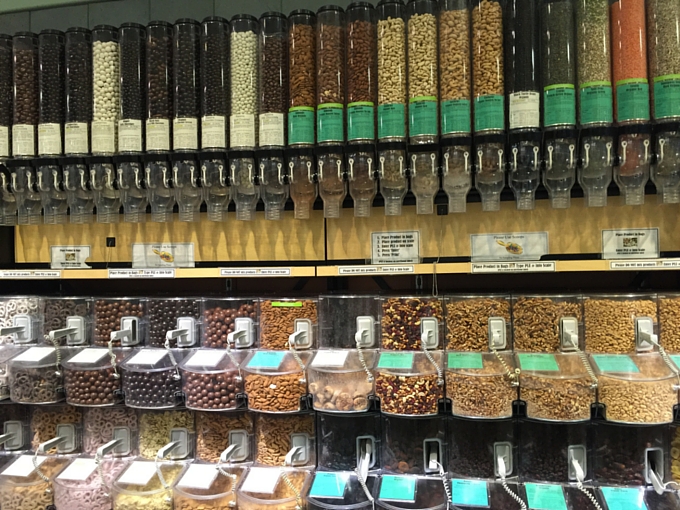 We came home and assembled our trail mix.  When creating your trail mix you should try for a mix of nuts, seeds and dried fruit.  Our ingredients were cashews (soft nuts that the kids like), soy nuts (small and crunchy), dried cherries (my pick because they are my favorite), pepitas (salty) and small bits of dark chocolate (everyone's favorite).  They mixed it all together.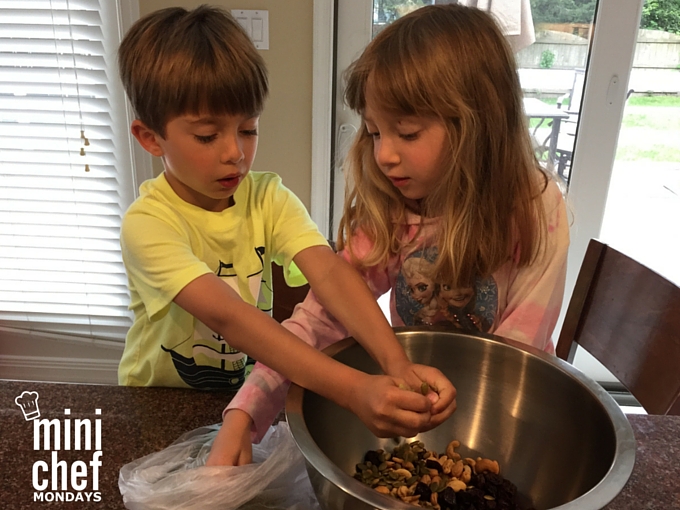 Since we were preparing for a weekend of camping and adventures we put the trail mix into our favorite reusable bags from Blue Avocado.  I swear by these bags, love them.
The trail mix was delicious and the perfect energy boost for our weekend adventures.  On Sunday the weather was questionable so instead of doing outdoor rock climbing we did some indoor climbing.  We all enjoyed snacking on the trail mix.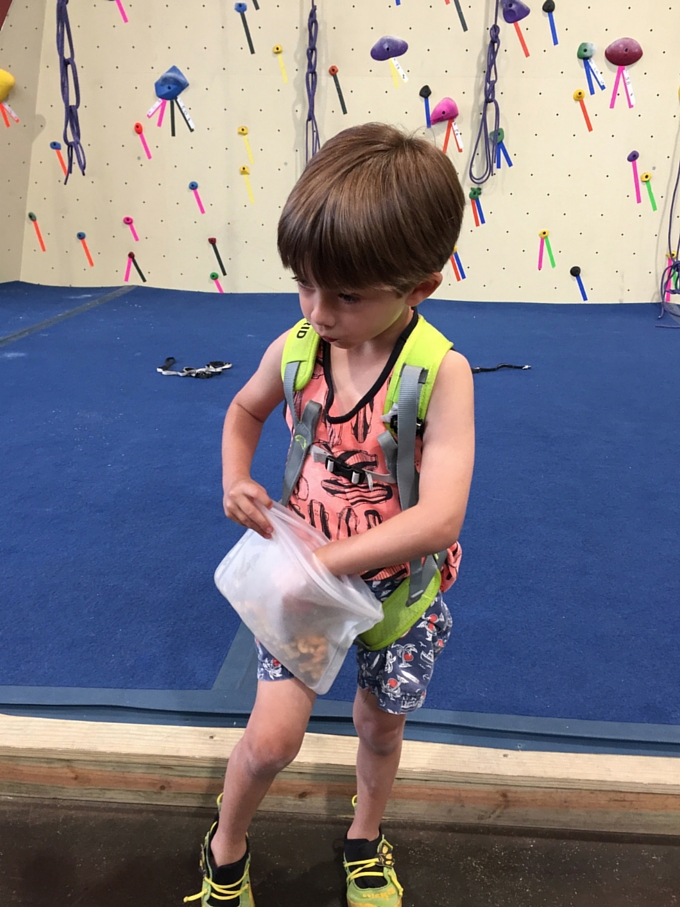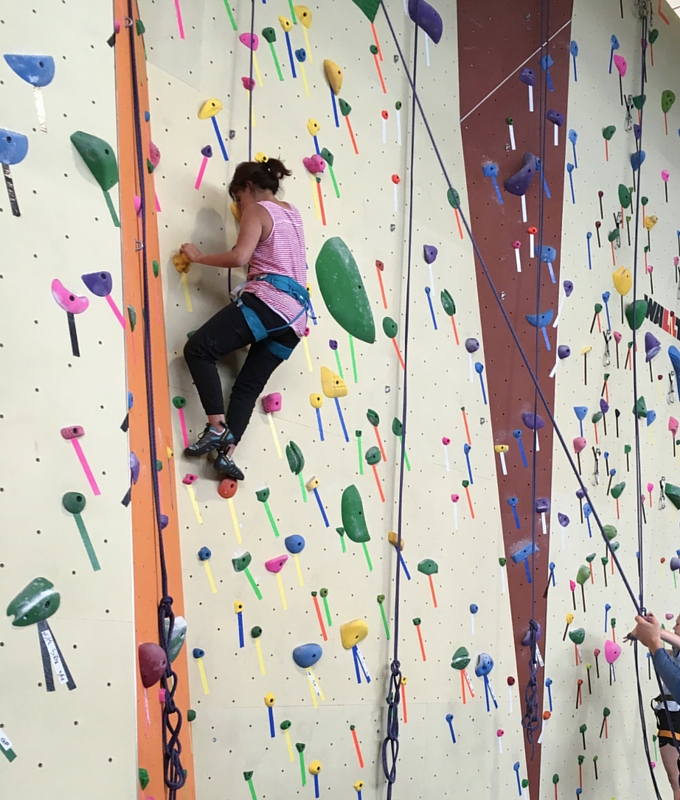 Next time you are looking for a healthy snack, skip the pre-packaged trail mix and make your own!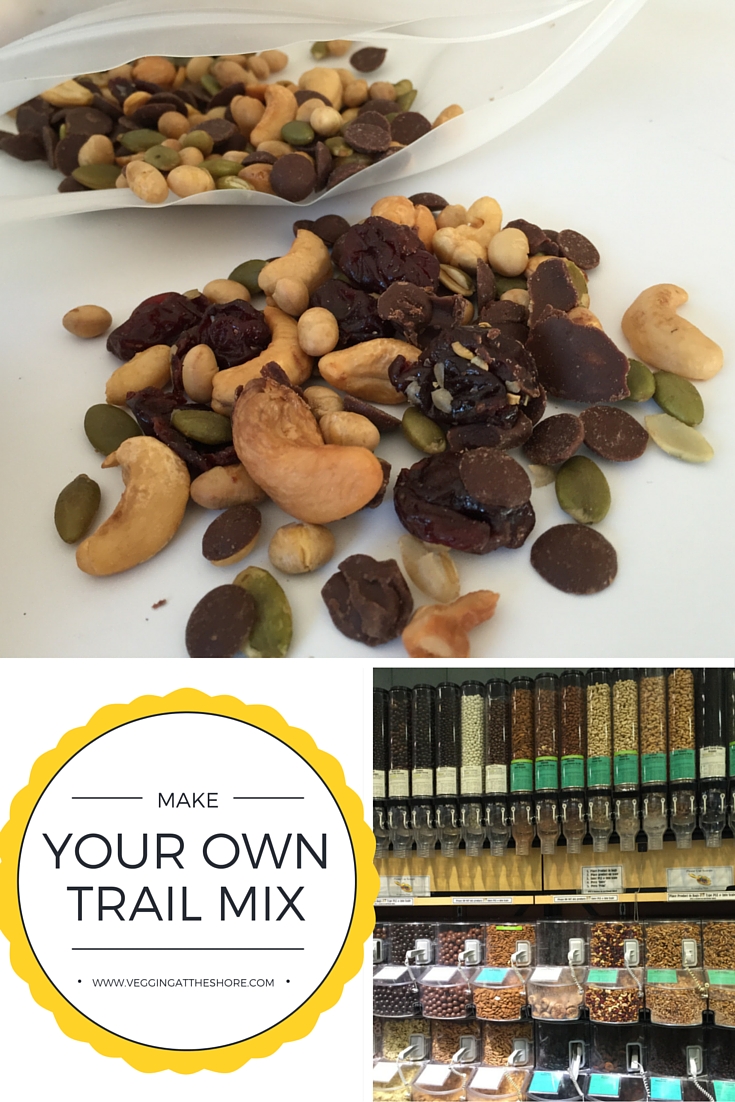 Ingredients
1 cup of cashews
1 cup of dried cherries
1 cup of pepitas
1 cup of soy nuts
1 cup of dark chocolate bits
Instructions
Customize the nuts, fruits, and sweets to your liking. Mix together and pack in reusable bags for outdoor adventures.
7.8.1.2
24
http://veggingonthemountain.com/2016/06/make-trail-mix/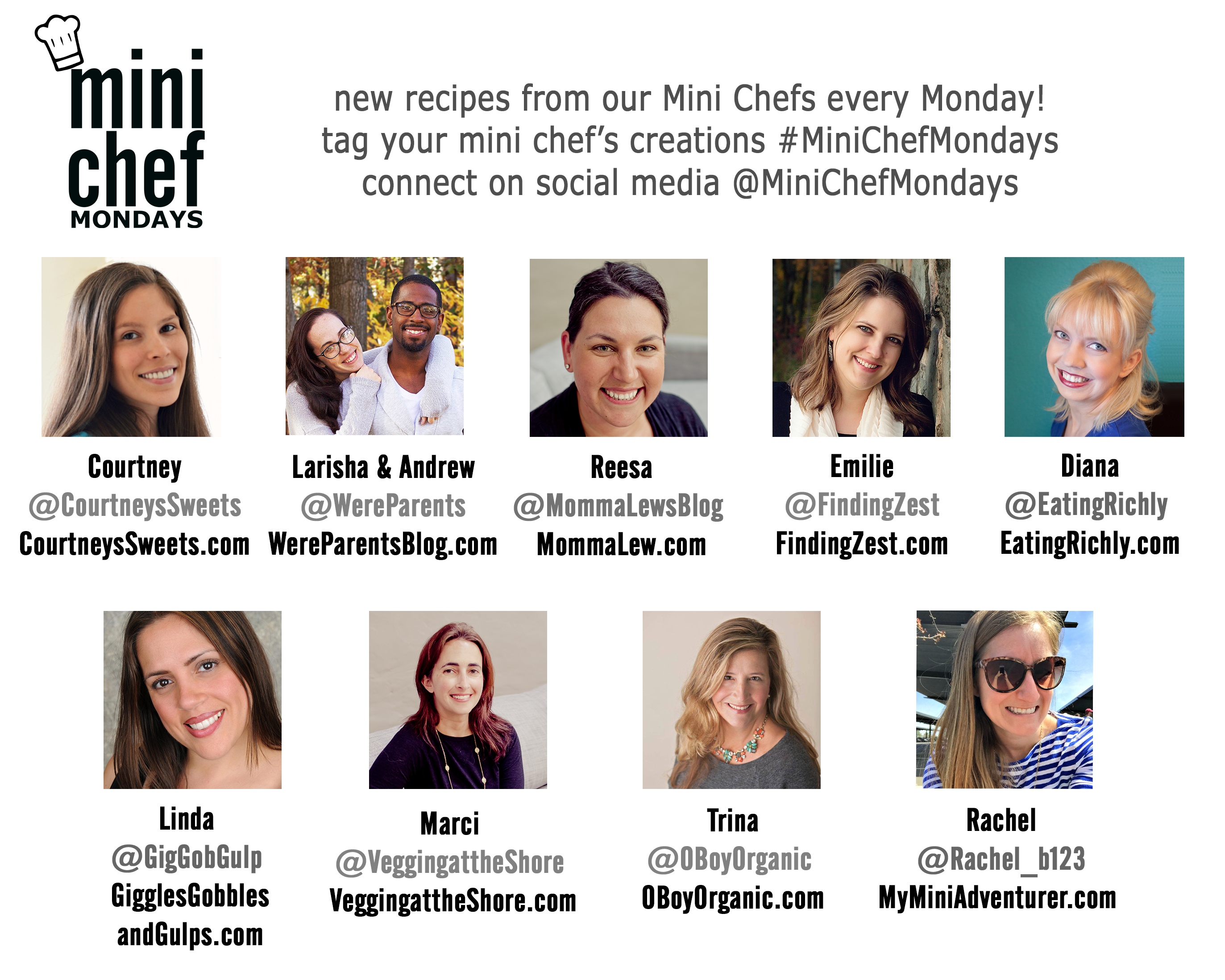 I am hosting Mini Chef Mondays along with 8 fabulous bloggers! Read how Mini Chef Mondays started, plus how to link up!
Join our facebook group to find even more recipes and share recipes too!
Join the Mini Chef Mondays newsletter to get the latest recipes delivered to your email each week! Don't worry, we will only use your email for Mini Chef Mondays recipes, pinky promise!
Get featured and follow us too!
Be sure to check out each of their Mini Chef posts as well!