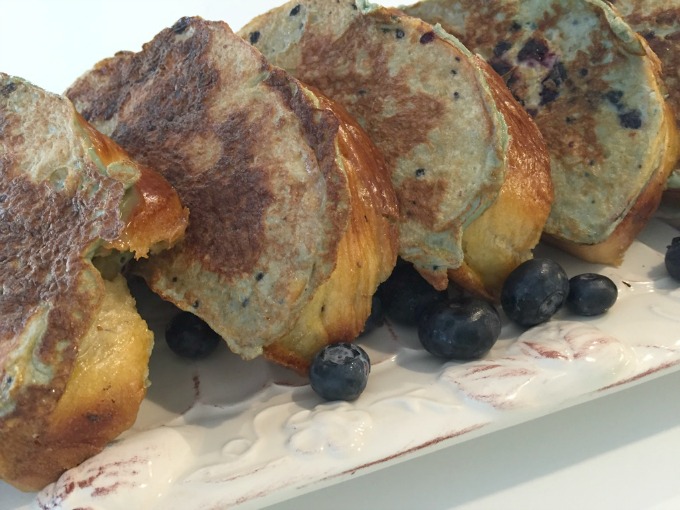 This summer my twins are participating in a fabulous program called Our Children Making Change.  The program started here at the Jersey shore and has now spread across the county.  Kids vote on and select local charities and then over the summer raise money for those charities.  We are making challah breads on Fridays and selling them to our friends in the community to fulfill their fundraising commitment.  Every other Friday we make six challahs and then deliver them.  Last Friday we made our first batch.  My son begged me to hold on to one challah for us which I couldn't say no to.  He wanted to make blueberry challah French toast and came up with this brilliant idea.  It was fantastic and the perfect way to use homemade challah and local blueberries which are everywhere this time of year.
We started by combining eggs, milk and blueberries in a blender.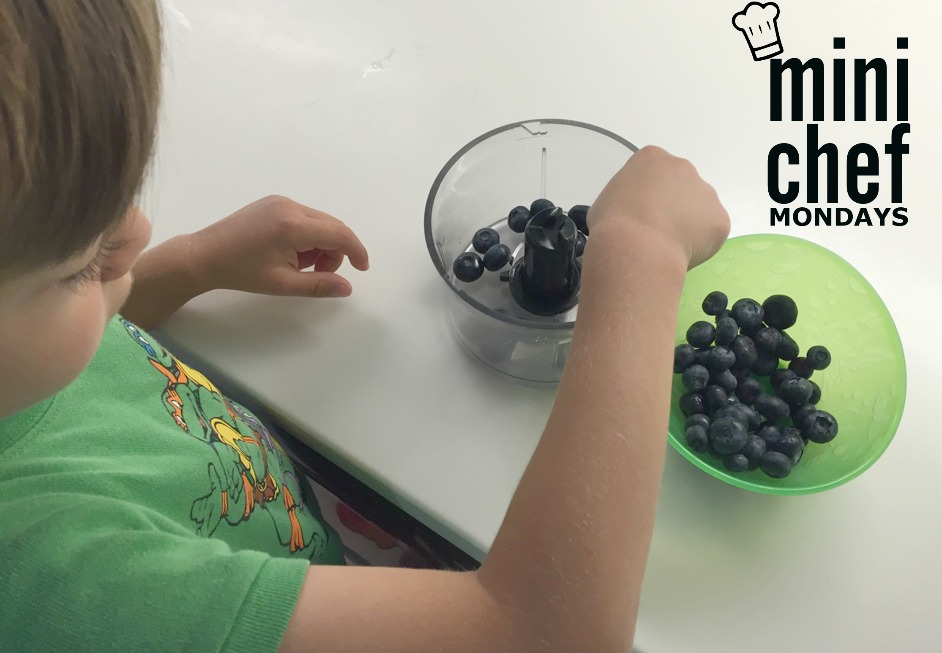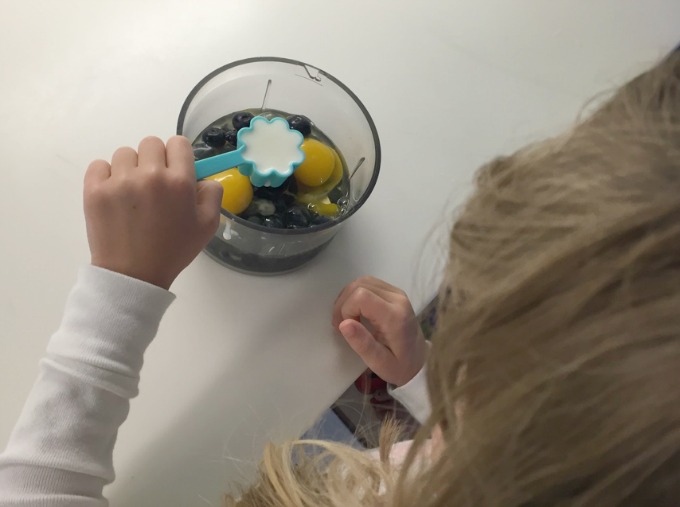 Next we sliced up our challah.  If you have never made challah, here is the best recipe ever which comes from my sister.  I promise, you will never go back to store-bought challah again.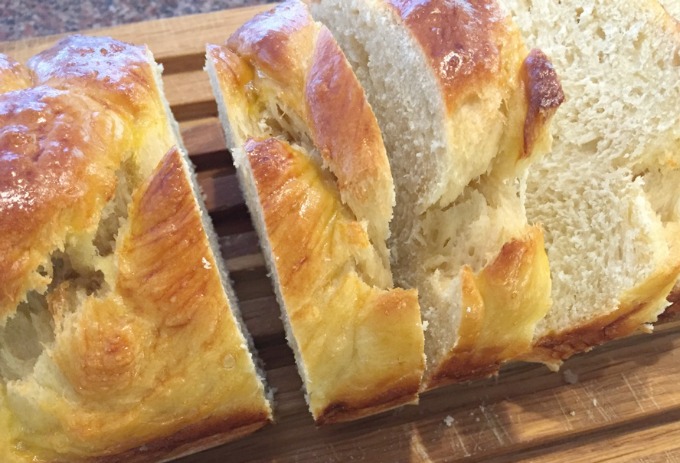 We dipped the challah slices in our egg mixture and placed them on a heated griddle.  I bought a griddle recently, game changer!  You can cook so much more than in just a round pan.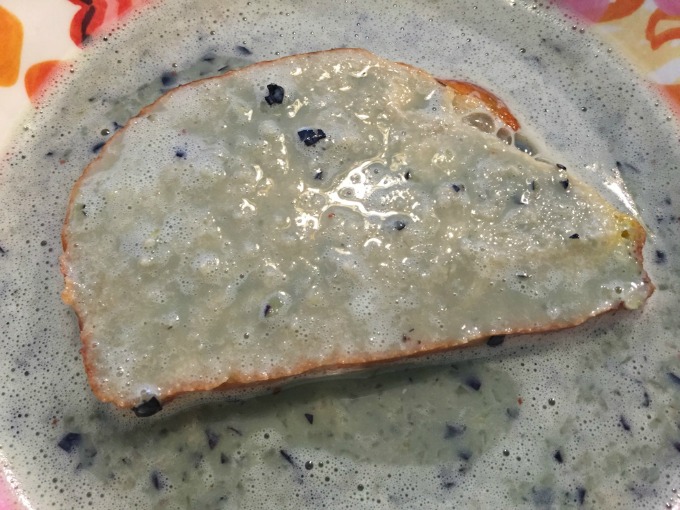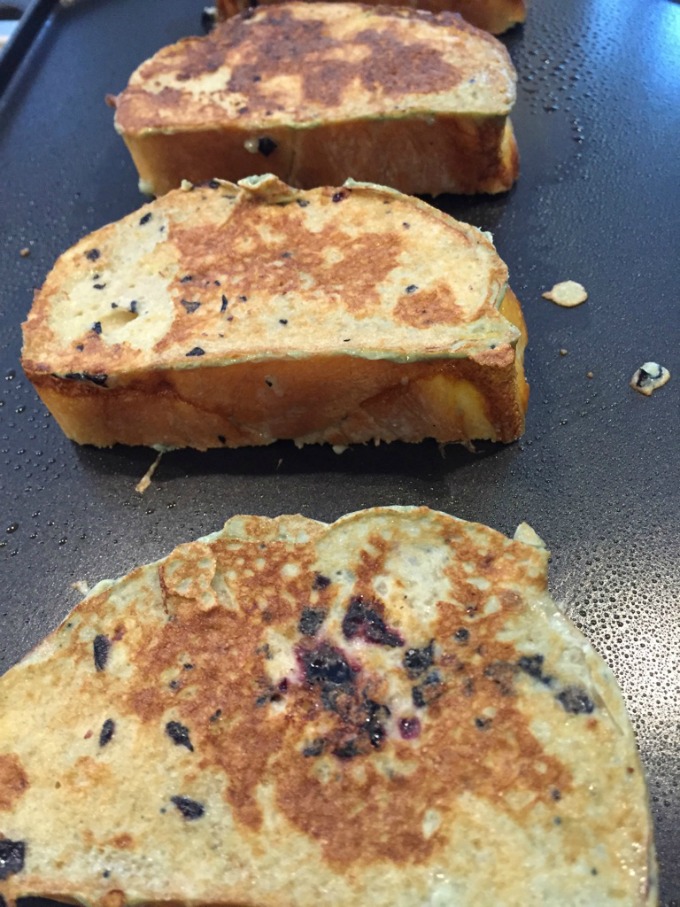 We gobbled this up so fast because it was so good.  It was a bit hard to save the challah for the morning because we wanted to eat it right away.  I'm glad we did.  This takes French toast to a whole new level!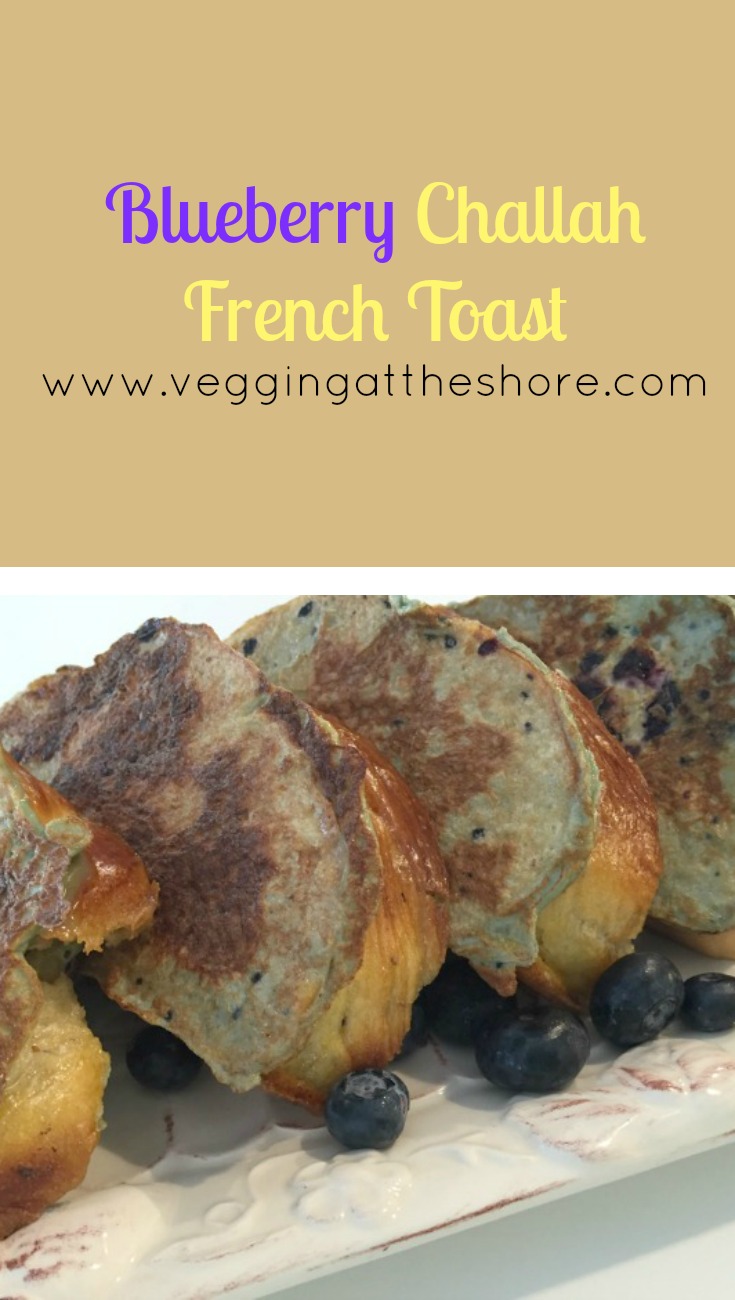 Blueberry Challah French Toast
Ingredients
3 eggs
2 tablespoons milk
1/2 cup blueberries
8 slices of challah bread
Instructions
Combine eggs, milk and blueberries in a blender. Pour into a bowl. Head a griddle over medium heat and spray with cooking spray. Dip each slice in egg mixture and place on heated griddle. Cook for about 2-3 minutes per side until browned.
7.8.1.2
32
http://veggingonthemountain.com/2016/06/blueberry-challah-french-toast/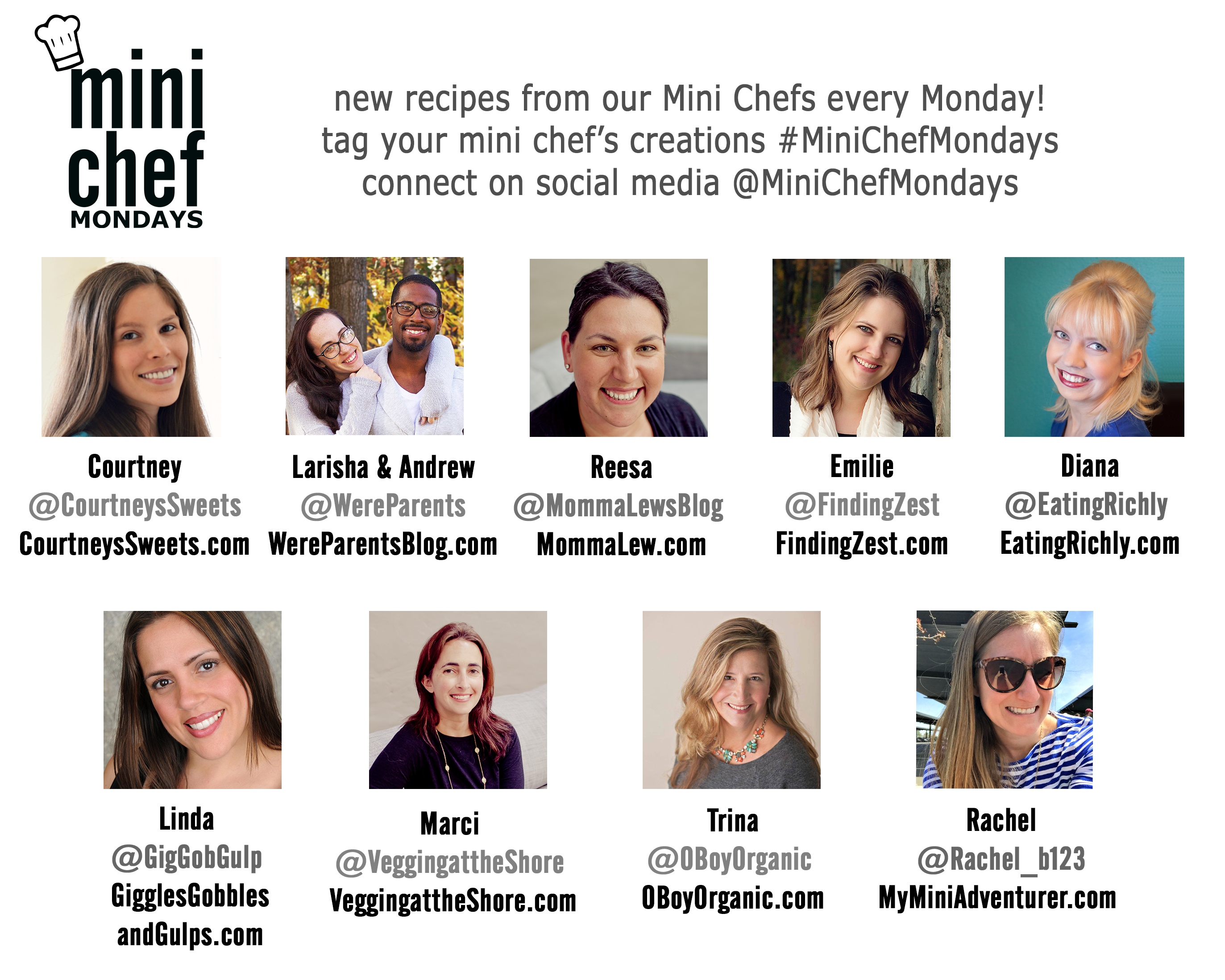 I am hosting Mini Chef Mondays along with 8 fabulous bloggers! Read how Mini Chef Mondays started, plus how to link up!
Join our facebook group to find even more recipes and share recipes too!
Join the Mini Chef Mondays newsletter to get the latest recipes delivered to your email each week! Don't worry, we will only use your email for Mini Chef Mondays recipes, pinky promise!
Get featured and follow us too!
Be sure to check out each of their Mini Chef posts as well!