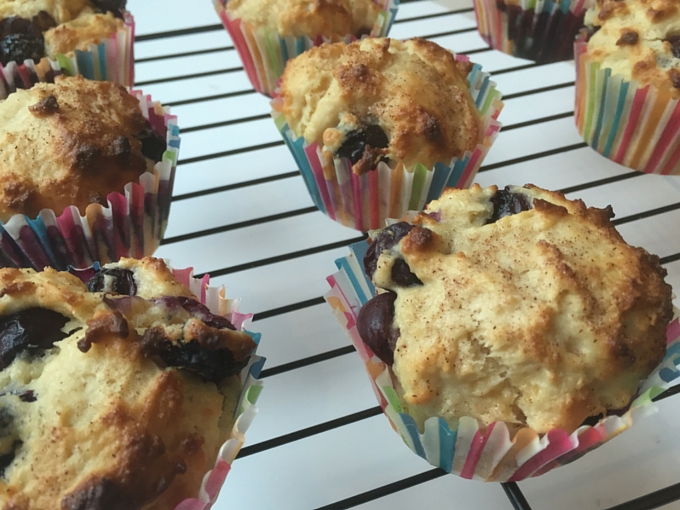 People ask me all the time for tips on starting to gets kids involved in the kitchen.  I always recommend starting slowly and working one on one if possible.  When I first started cooking with my kids, I had them do such simple tasks like pouring a pre-measured cup of flour into a bowl or whisking ingredients.  Besides starting simple, it's also really helpful to work with just one child at a time.  I used to set up an activity such as coloring so one could be doing that while the other was helping me.  Fast forward a couple of years and now my kids have become much more confident, knowledgeable and independent in the kitchen.  They understand the difference between wet and dry ingredients and can test baked goods coming out of the oven with a toothpick to see if they are done.  The really cool thing lately has been that my son is asking to prepare specific recipes.  This week he asked to make blueberry muffins so he gets full credit for coming up with our Mini Chef Mondays post.
I've been trying to make a conscious effort to waste less food.  When he asked to make blueberry muffins I remembered that we had some sour cream leftover from the blintz soufflé we made for mother's day (if you haven't tried it, make it asap!) so we incorporated that into the recipe.  Blueberries are a favorite in my house and we are counting down the days until we can go blueberry picking.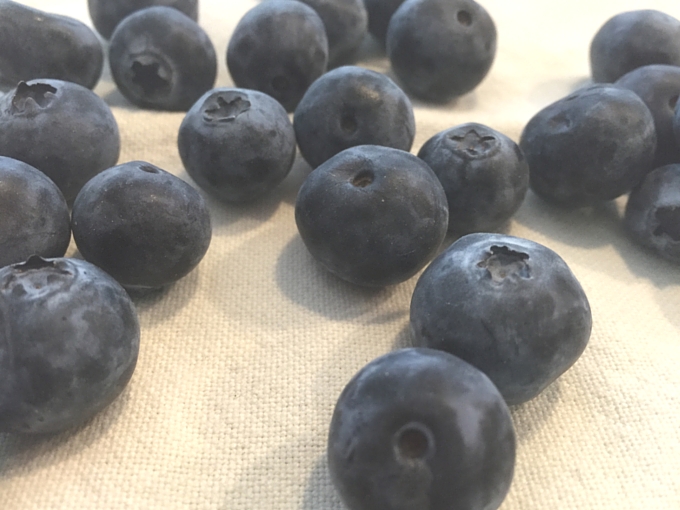 First we mixed dry ingredients in one bowl and then wet ingredients in another bowl.  We combined everything and then folded in the blueberries.  For every blueberry that went into the bowl, one went into my son's mouth.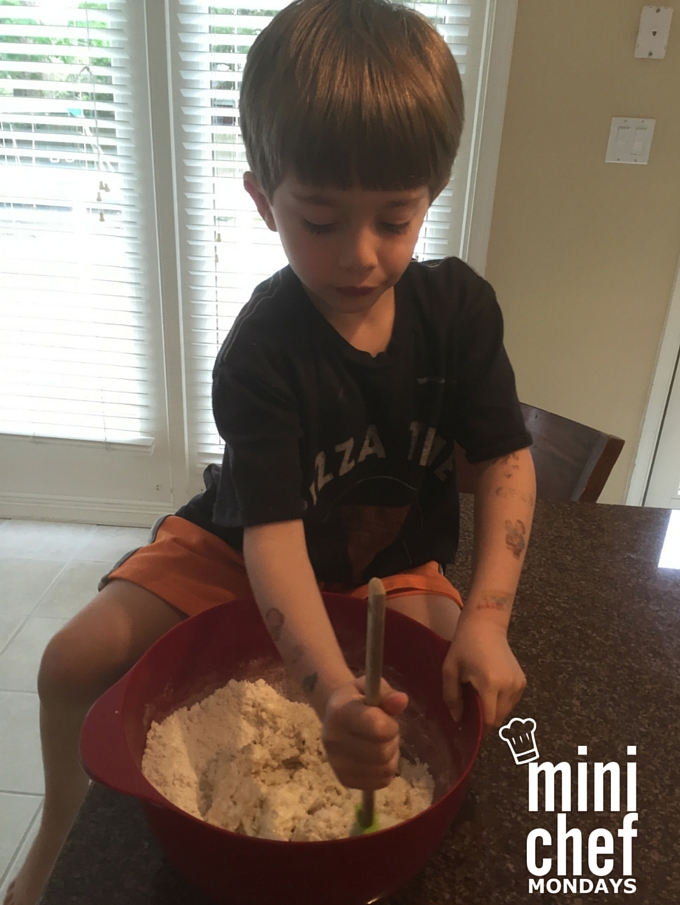 When the muffins came out of the oven my son tested them with a toothpick and was happy to report that they were done.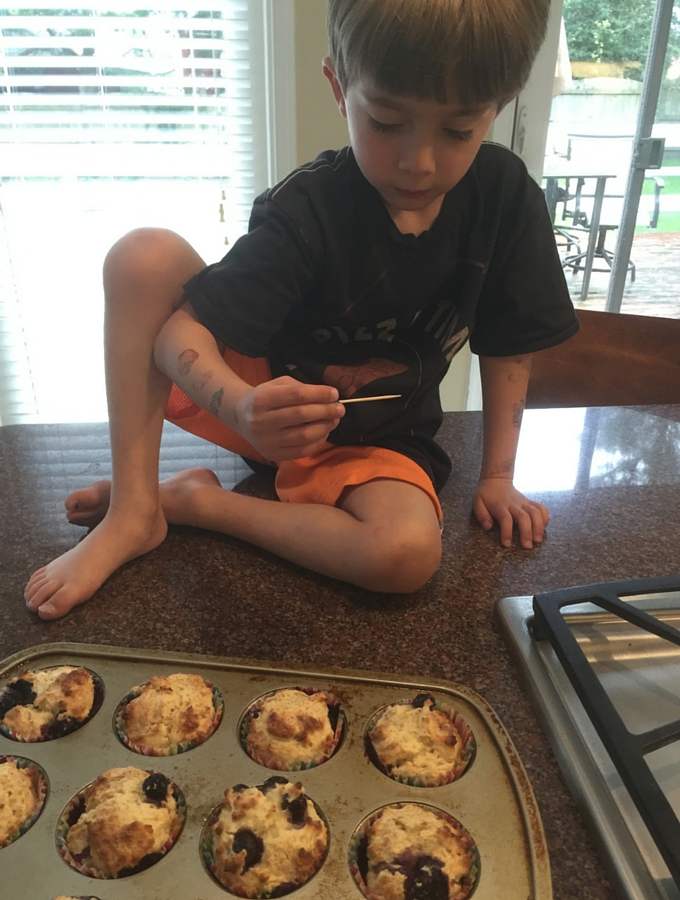 These muffins are perfect because they are moist from the sour cream and not overly sweet.  The blueberries give them a delicious burst of fresh flavor.  These are great for brunch or just as a snack which is how we enjoyed them all week!
Blueberry Sour Cream Muffins
Ingredients
2 cups all-purpose flour
1/2 cup light brown sugar
1/4 teaspoon salt
1 tablespoon baking powder
1 1/4 cup sour cream
1 teaspoon vanilla extract
1/4 cup vegetable oil
1 egg
1 1/2 cup fresh blueberries
1 teaspoon cinnamon sugar
Instructions
Preheat oven to 375. Line a muffin tin with baking cups and spray with cooking spray.
In a large bowl combine flour, brown sugar, salt and baking powder.
In a medium bowl whisk together sour cream, vanilla, oil and egg.
Add egg mixture to dry ingredients. Fold gently until combined. Mixture will be thick.
Gently fold in blueberries.
Spoon batter into each baking cup, filling each about 3/4 full. Sprinkle cinnamon sugar on top.
Bake for 15 minutes or until muffins are set. Insert toothpick to check for doneness.
7.8.1.2
22
http://veggingonthemountain.com/2016/05/blueberry-sour-cream-muffins/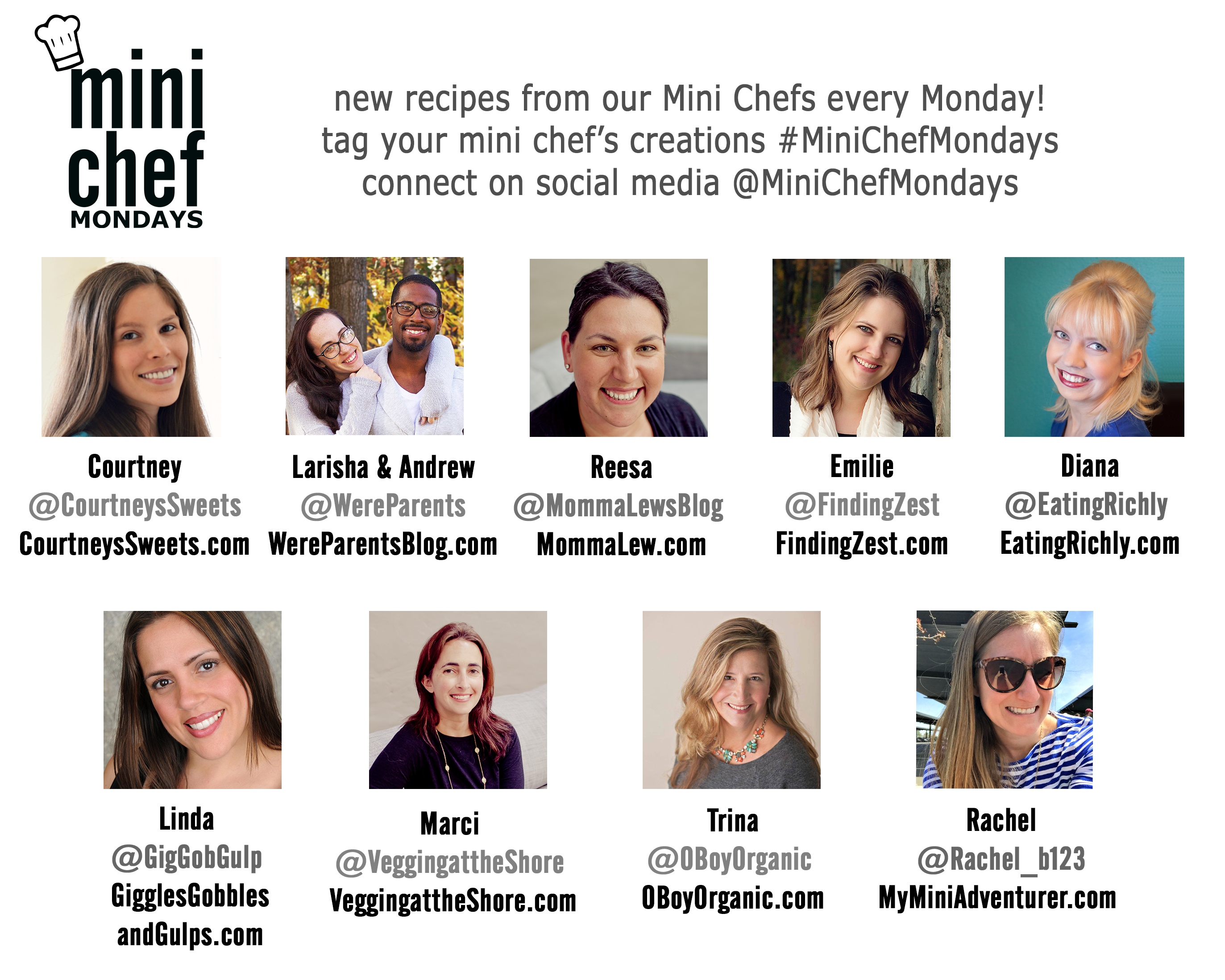 I am hosting Mini Chef Mondays along with 8 fabulous bloggers! Read how Mini Chef Mondays started, plus how to link up!
Join our facebook group to find even more recipes and share recipes too!
Join the Mini Chef Mondays newsletter to get the latest recipes delivered to your email each week! Don't worry, we will only use your email for Mini Chef Mondays recipes, pinky promise!
Get featured and follow us too!
Be sure to check out each of their Mini Chef posts as well!