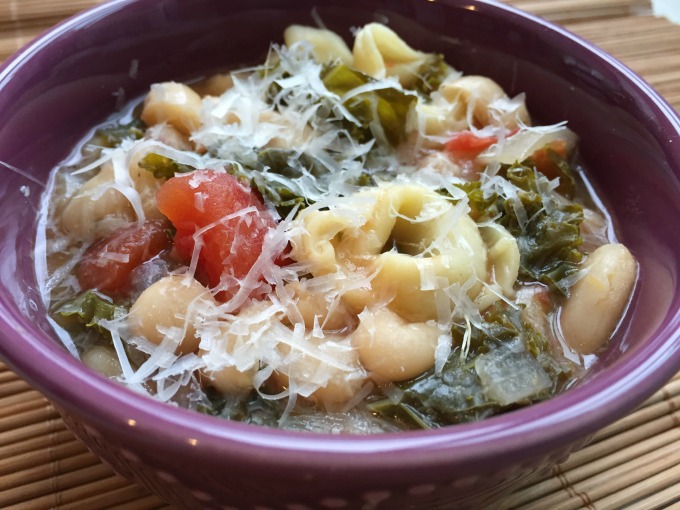 Poor mother nature has been so confused lately.  On Christmas we were hiking in t-shirts and in April we got snow.  Last week when I took a look at the forecast and then saw that my freezer was empty of soup, I knew it was time to make a batch.  The kids helped make this super easy recipe.  The slow cooker did most of the work so they could have fun in the snow.
We soaked white beans overnight and added them to our slow cooker with a bunch of other ingredients.  Why do I love cooking from dried beans so much?  Because you avoid the sodium of canned beans and they taste so much fresher.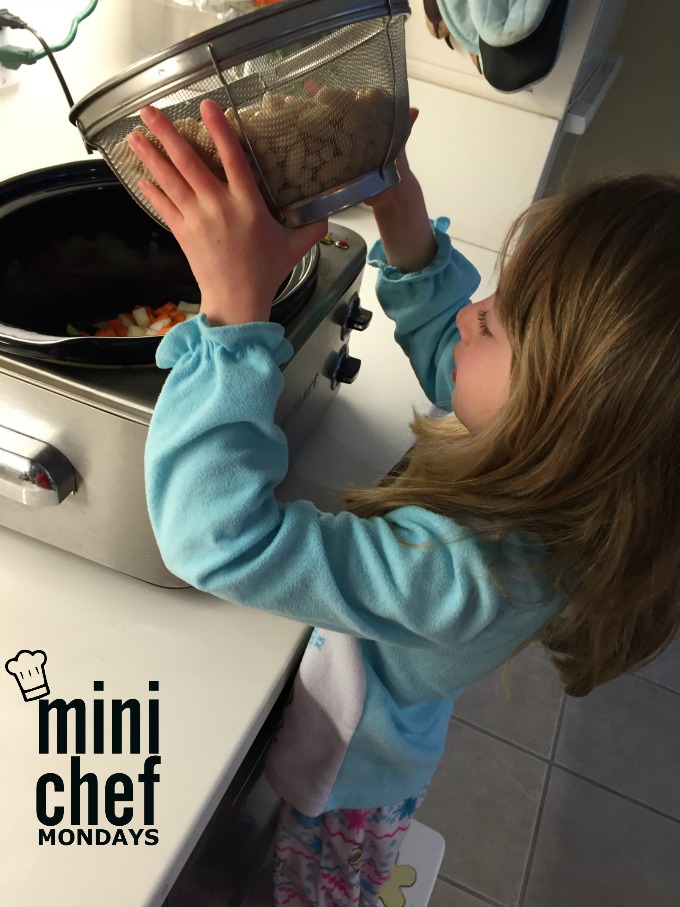 We also added chopped fresh rosemary, water and a can of diced tomatoes.  You can use a low-sodium vegetable broth but I prefer using water so that I can control the seasonings.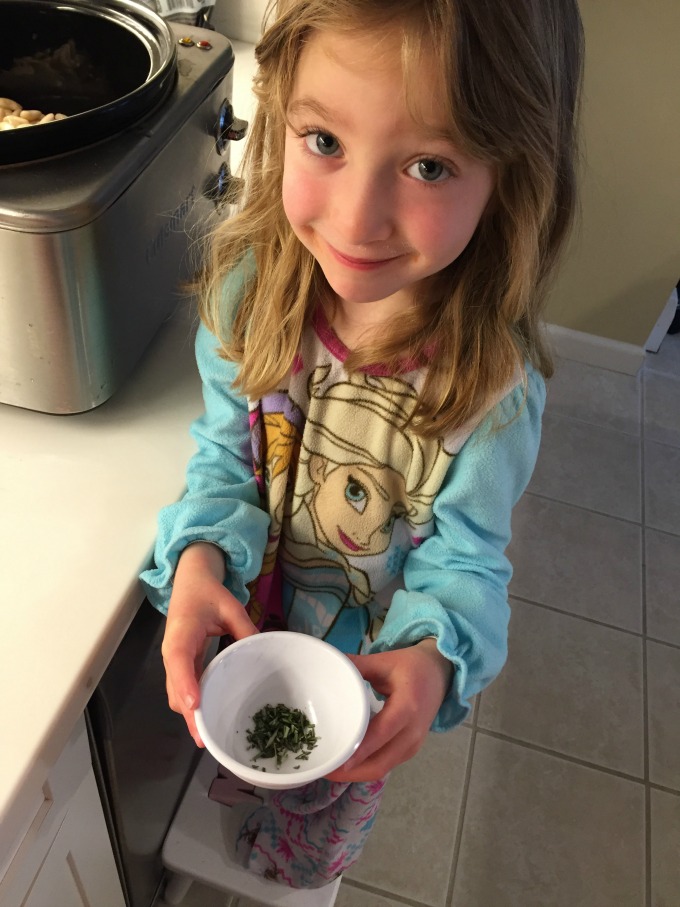 We put the lid on and let that cook on low for about six hours.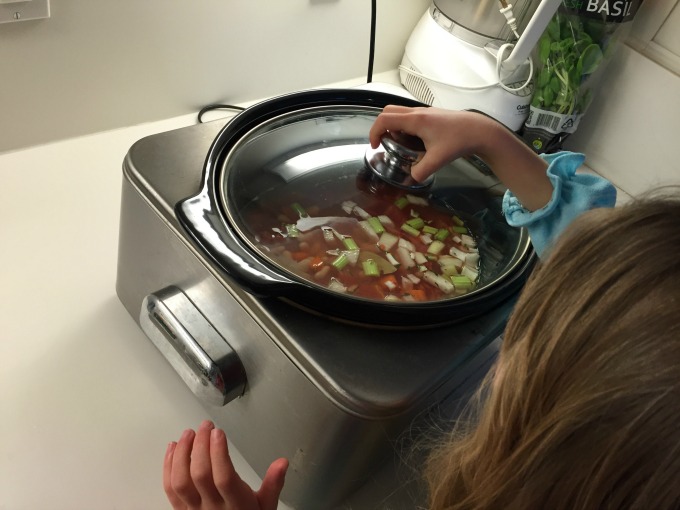 We went out for a little while before the snow came and visited the Marine Mammal Stranding Center in Brigantine, NJ.  This is a wonderful place to check out and support if you will be at the Jersey shore this summer.
When we got home the snow was coming down.  We added kale and tortellini to the slow cooker and then the kids bundled up to play in the snow.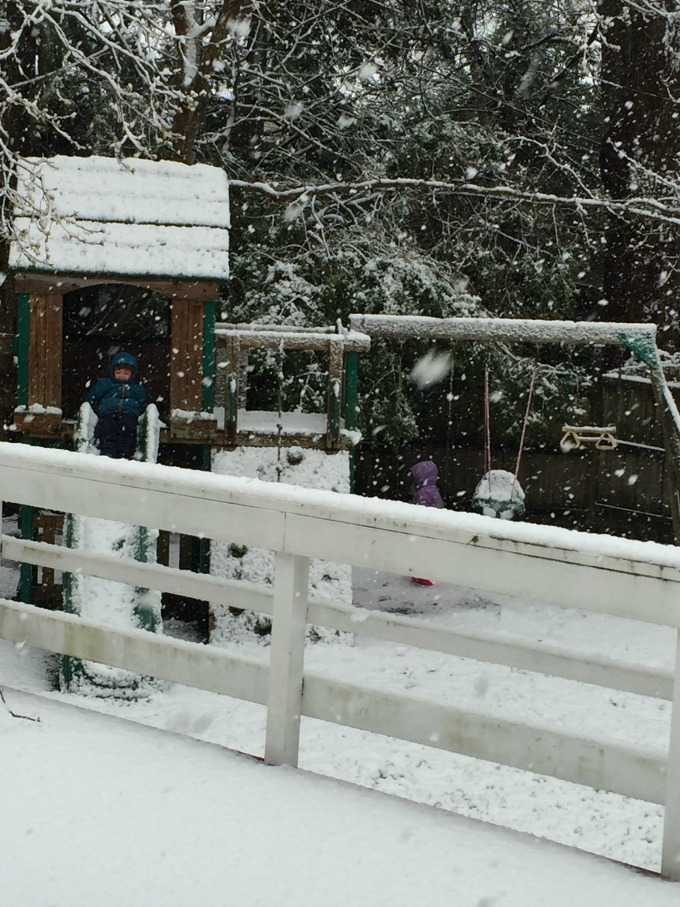 When they came in, this delicious soup was waiting for them.  Perfect for a snow day, sunny day or any day!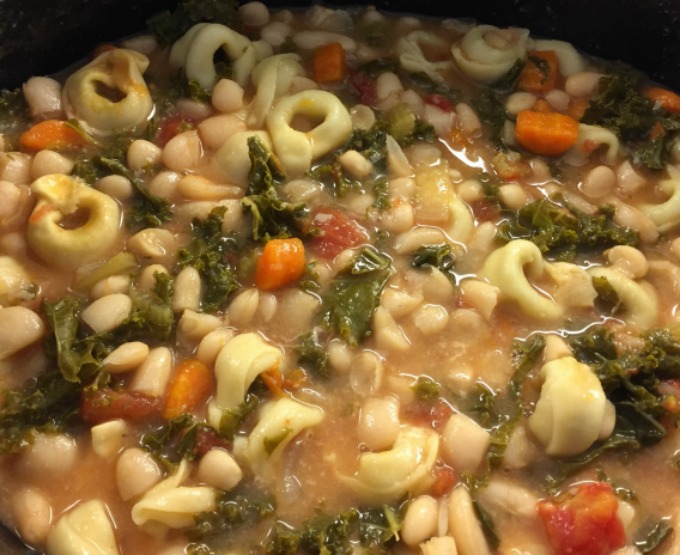 Slow Cooker Bean Tortellini Soup
Ingredients
1 cup chopped yellow onion
1 cup chopped carrots
1/2 cup chopped celery
1 lb dried white beans, soaked overnight and drained
1 14 oz can diced tomatoes, undrained
1 bay leaf
1 teaspoon chopped fresh rosemary
6 cups water
1 bunch of kale, stripped from stalks and sliced thin
1 cup shelf stable tortellini
salt and pepper to taste
optional: freshly grated parmesan cheese
Instructions
Add onion through water to a slow cooker. Cook on low for about 6 hours or until beans are soft. Remove bay leaf. Add kale and tortellini, cook for an additional 20 minutes. Season to taste with salt and pepper. Top with fresh parmesan cheese if desired.
7.8.1.2
10
http://veggingonthemountain.com/2016/04/slow-cooker-bean-tortellini-soup/
I am hosting Mini Chef Mondays along with 8 fabulous bloggers! Read how Mini Chef Mondays started, plus how to link up!
Join our facebook group to find even more recipes and share recipes too!
Get featured and follow us too!
Be sure to check out each of their Mini Chef posts as well!