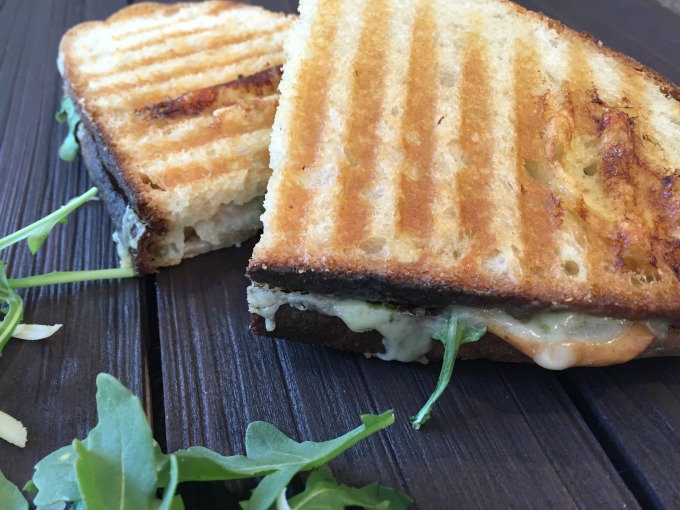 In a recent delivery from Door to Door Organics we received some pears.  They needed a couple days to ripen so I left them on the counter.  One morning during breakfast the pears were sitting close to where we were eating so the kids and I started discussing what to do with them.  My daughter suggested pear upside cake which I agree, sounded great.  I think she had the plum upside down cake on her mind that we made last summer.  My son suggested pear paninis.  Paninis are one of my favorite dinners because they are so quick. April is National Grilled Cheese Month so it seemed like a perfect time to make these!
I knew that we would put pear and arugula in the paninis but you also need the most important ingredient, cheese!  So we headed to our local cheese shop for suggestions and to taste test, of course.  We told the woman at the store what we were making and she suggested a coconut gouda cheese.  It was a little outside the box but we tried it all loved it so that's what we went with.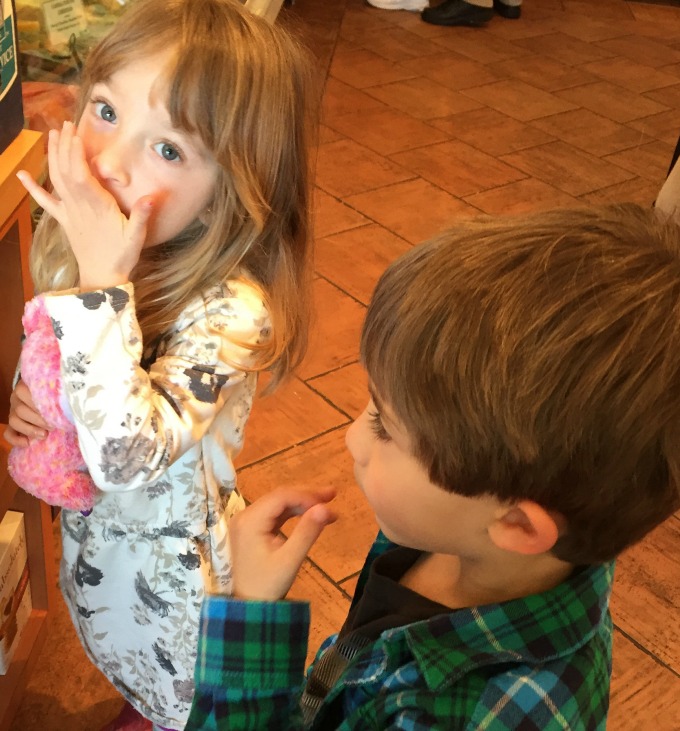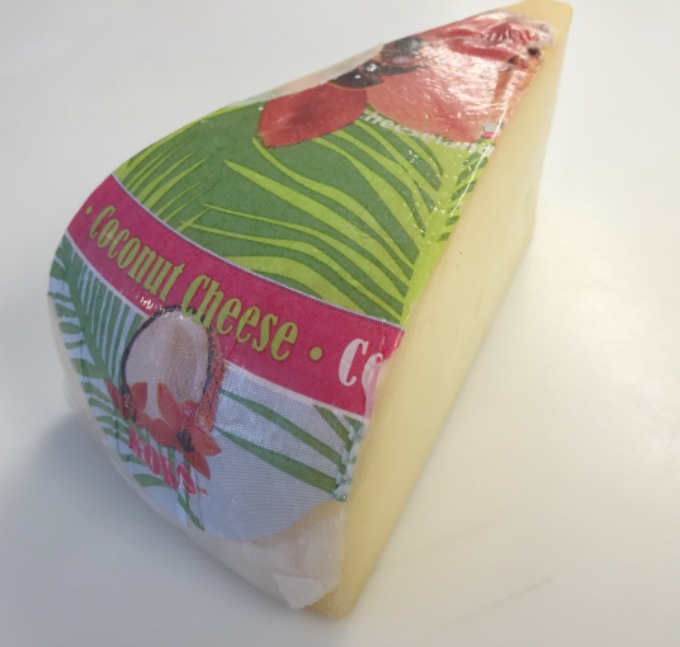 My daughter helped put the paninis together.  First she "painted" the bread with oil using a pastry brush.
Next she layered on cheese, arugula, sliced pears and more cheese.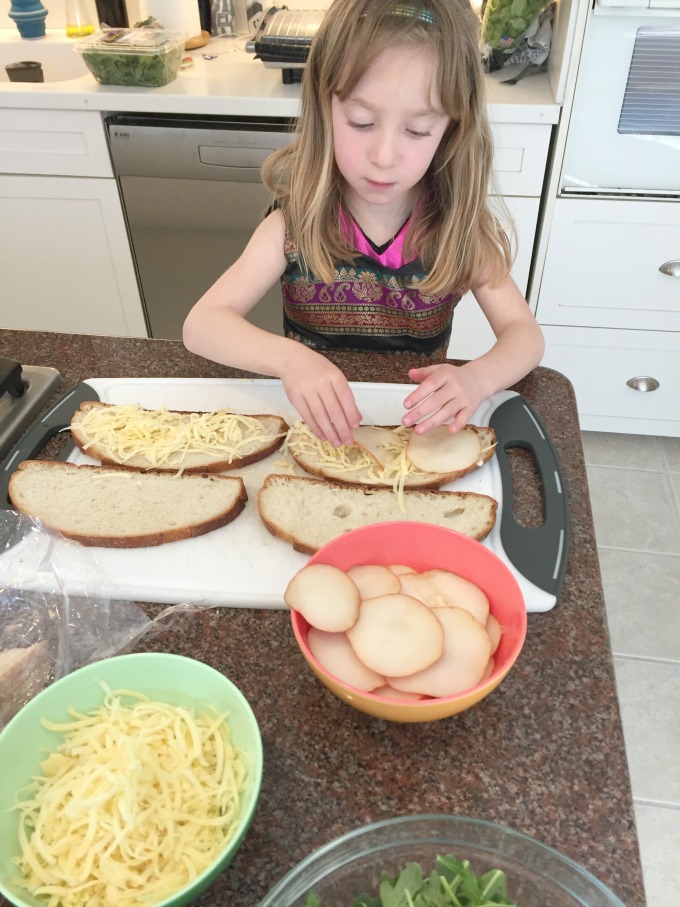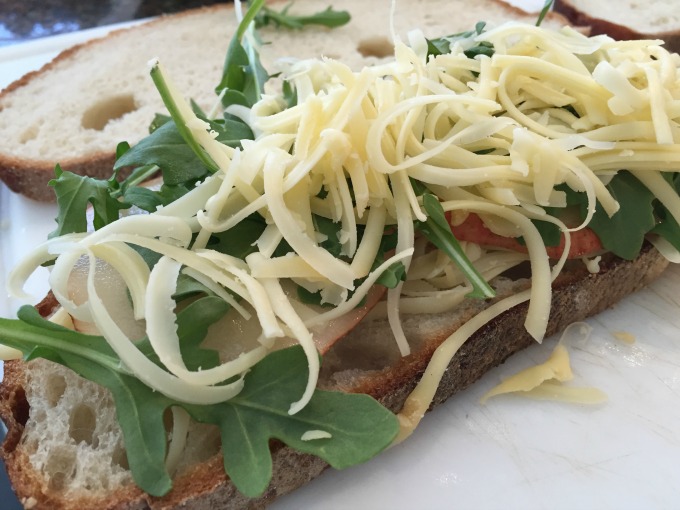 We put them on the panini maker for a few minutes and they came out ooey, gooey and perfect!  This is such a quick weeknight vegetarian meal that the whole family will love!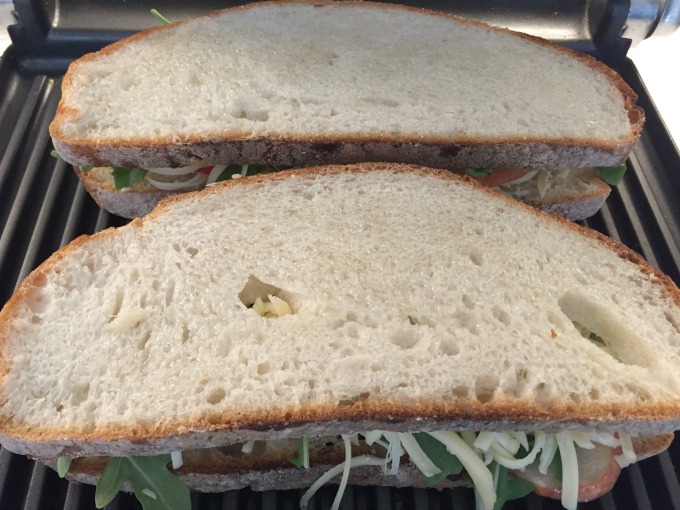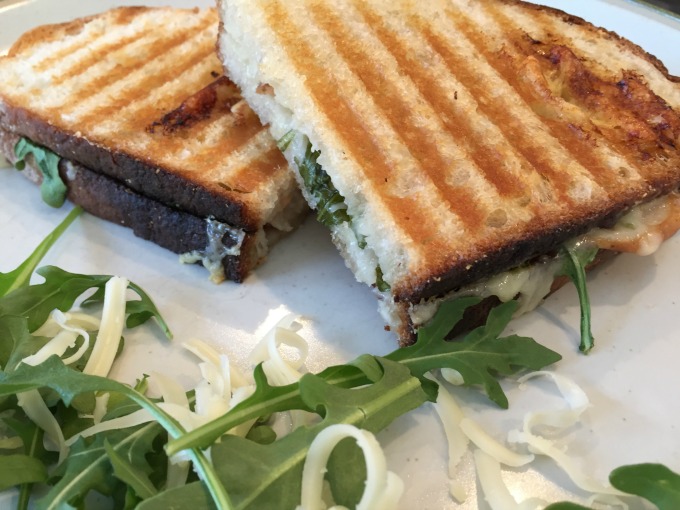 Ingredients
8 slices of Italian or country wheat bread
1/4 cup light oil such as safflower oil
1.5 cups shredded cheese (gouda and cheddar work well)
2 ripe pears, sliced
1 cup arugula
Instructions
Preheat panini maker. Working with 2 slices of bread at a time, brush outside of bread with oil. Turn bread over so oil side is down and add cheese, sliced pears, arugula and more cheese. Place other slice on top, oil side facing out. Repeat with remaining ingredients so you have 4 sandwiches. Place two sandwiches at a time on the panini maker, depending on how many will fit. Cook for about 4 minutes, until cheese is melted and outside is crisp.
7.8.1.2
14
http://veggingonthemountain.com/2016/04/pear-arugula-panini/
I am hosting Mini Chef Mondays along with 8 fabulous bloggers! Read how Mini Chef Mondays started, plus how to link up!
Join our facebook group to find even more recipes and share recipes too!
Get featured and follow us too!
Be sure to check out each of their Mini Chef posts as well!