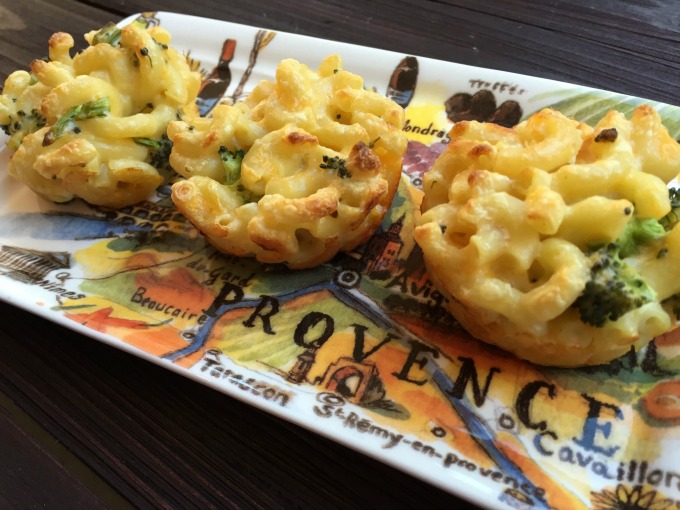 Parents of small kids, do you get tired of reminding them to take bites at mealtime?  I do.  I have found that when finger foods are involved, they don't have to be reminded as much.  My kids get very caught up in talking and telling stories so when they have food in their hands, they are more likely to eat without being reminded.  My kids love mac and cheese (who doesn't) so we made these delicious mac and cheese bites in our muffin tin and added broccoli.  We loved how they turned out and I have a bunch leftover that will be a perfect side dish for dinners this week.
We started by making a simple cream sauce out of butter, flour and milk.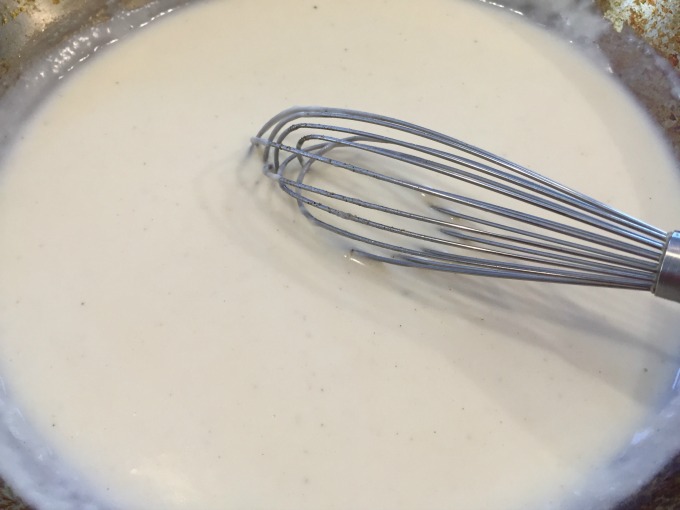 I left a head of broccoli sitting on the counter and turned around to find this.  Yes, he is munching on a big head of raw broccoli.  The kids used their favorite knives to chop the broccoli.  I highly recommend these knives to give kids more kitchen responsibility in a safe way.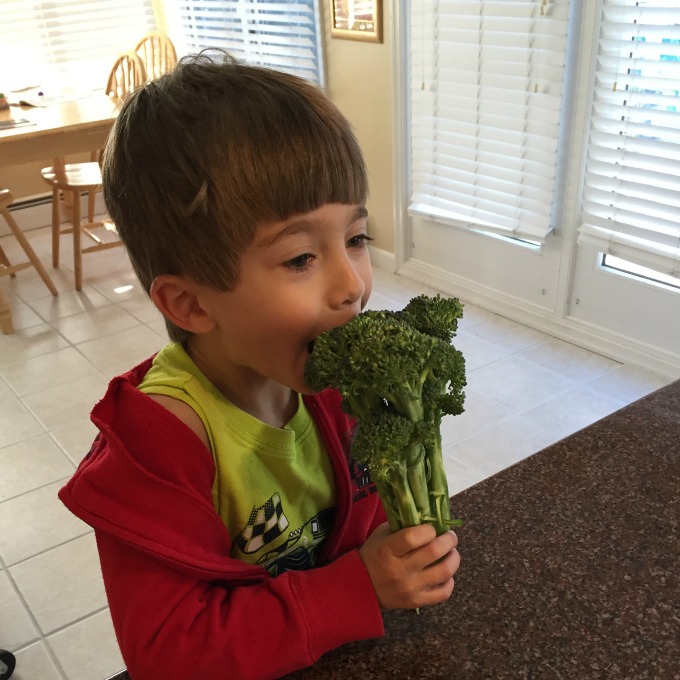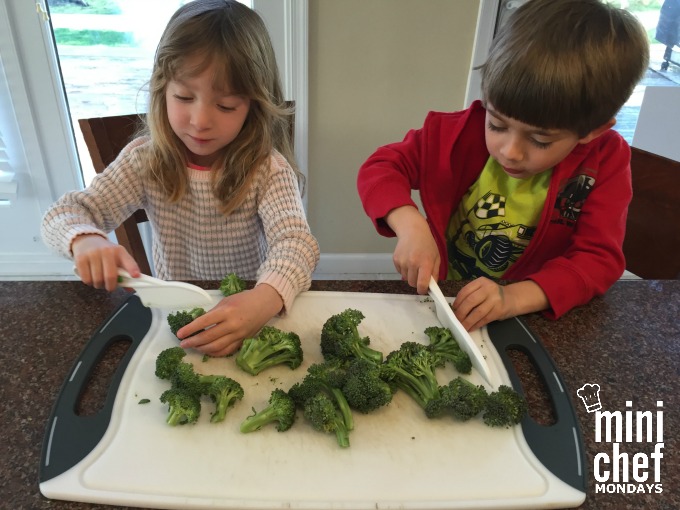 We shredded some fresh cheddar cheese in the food processor.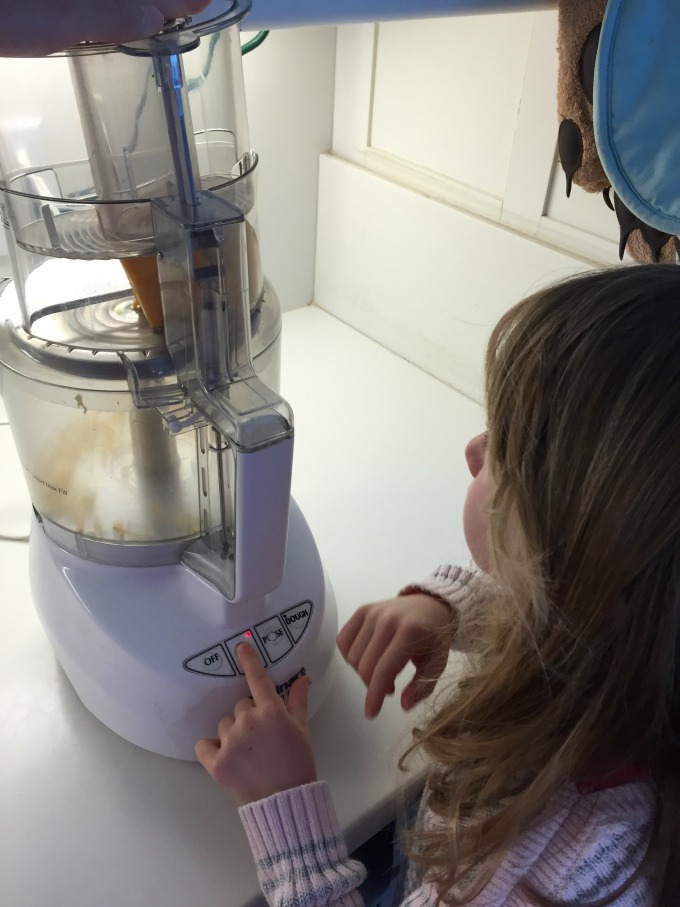 Then we mixed together in a bowl the cooked macaroni, cheese, chopped broccoli, white sauce and egg.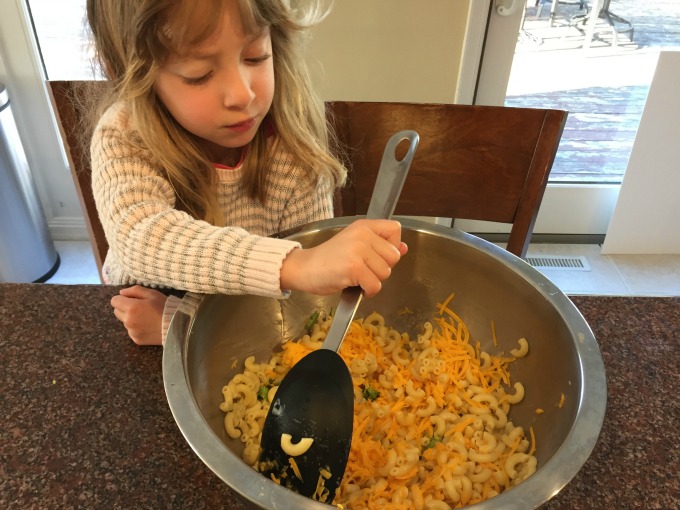 Then the kids spooned the mixture into a muffin tin.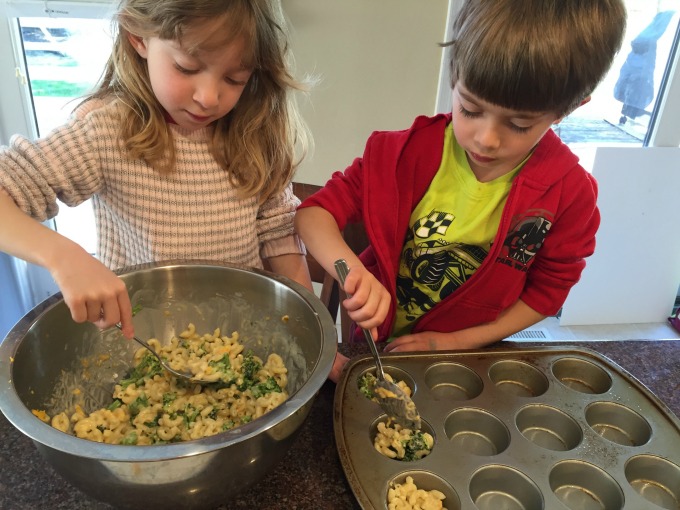 We cooked those for 20 minutes at 375 and they came out like this, heavenly!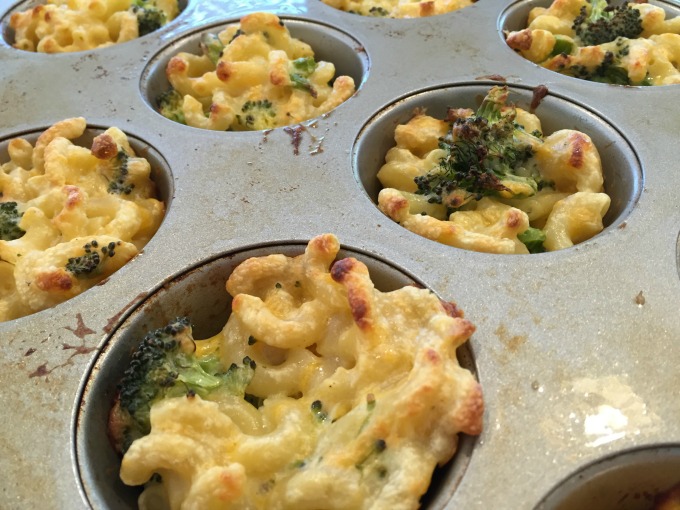 The kids snacked on these during the day and also had them on the side for dinner.  I love that these combine a starch and vegetable.  These were definitely a winner!
Broccoli Mac and Cheese Bites
Ingredients
2 tablespoons unsalted butter
2 tablespoons all-purpose flour
1.5 cups milk (whole milk or 2%)
1 teaspoon salt, divided
1/4 teaspoon black pepper
1 teaspoon dijon mustard
1 egg, lightly beaten
2 cups chopped broccoli
1/2 lb elbow macaroni
1 cup shredded cheddar cheese
Instructions
Preheat oven to 375.
Bring water to a boil. Add pasta and cook until al dente. Set aside.
Heat a saucepan over medium-low heat. Melt butter. Add flour and stir until combined. Slowly add milk and stir constantly until it bubbles and starts to thicken. Add 1/2 teaspoon salt, pepper and dijon. When mixture has thickened, remove from heat.
In a mixing bowl combine milk mixture, egg, drained pasta, chopped broccoli, cheese and 1/2 teaspoon salt. Stir to combine.
Spray muffin tin with cooking spray. Fill muffin cups with macaroni mixture, gently pressing on top. Cook for 20 minutes, until tops are golden.
7.8.1.2
7
https://veggingonthemountain.com/2016/04/broccoli-mac-cheese-bites/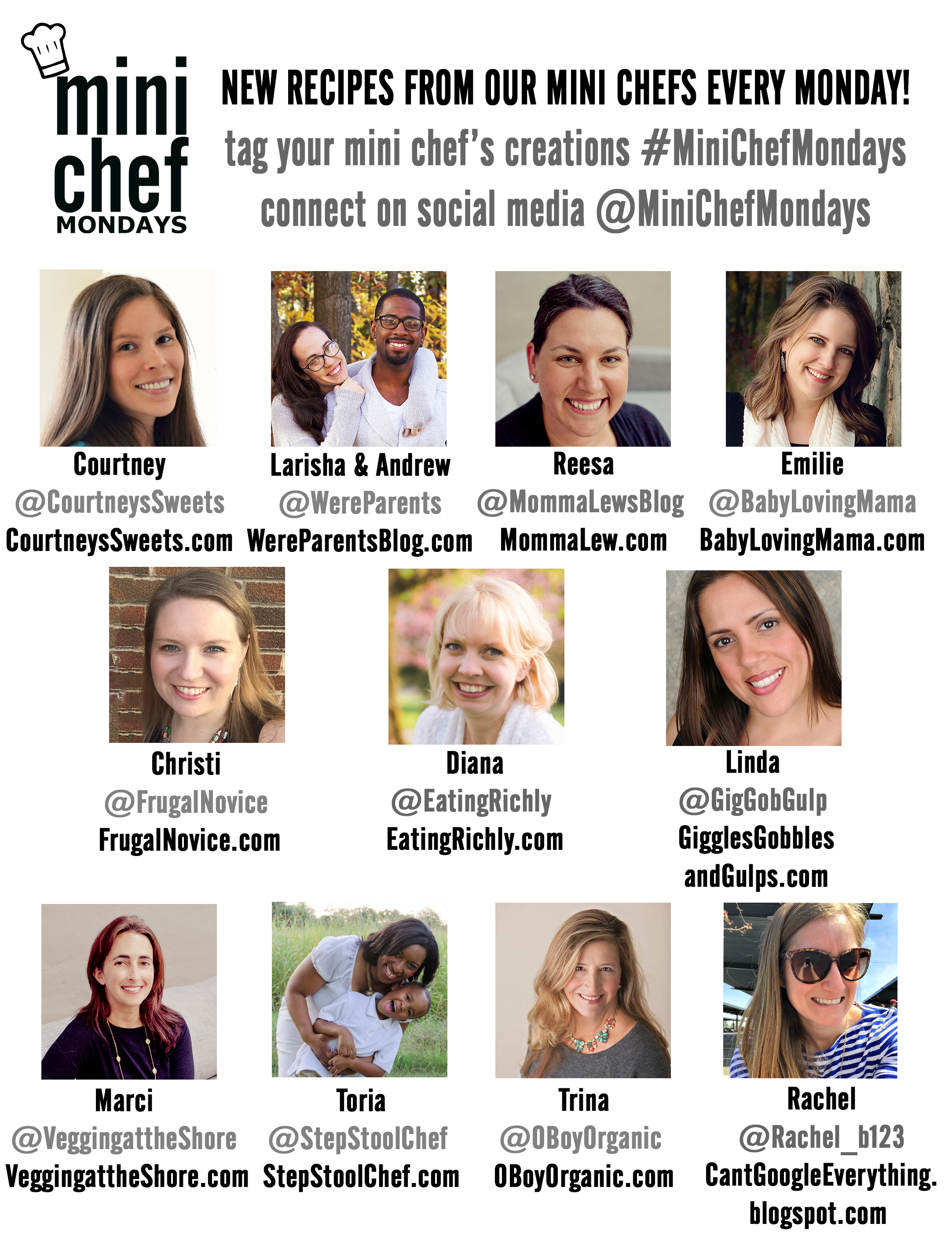 I am hosting Mini Chef Mondays along with 10 fabulous bloggers! Read how Mini Chef Mondays started, plus how to link up!
Join our facebook group to find even more recipes and share recipes too!
Get featured and follow us too!
Be sure to check out each of their Mini Chef posts as well!