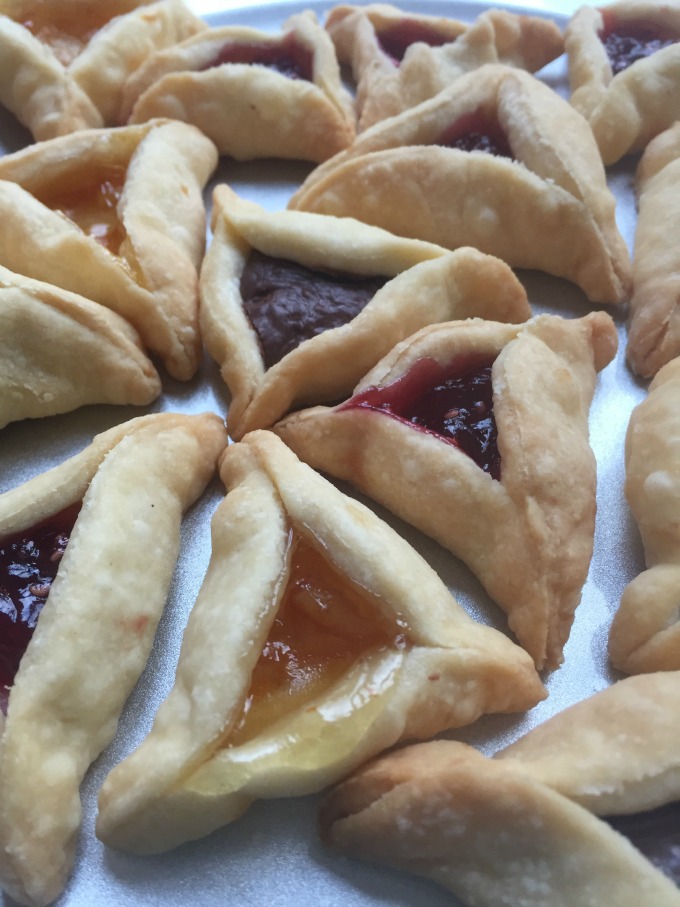 If you aren't familiar with hamantaschen, they are triangular shaped cookies typically eaten at this time of year around the Jewish holiday of Purim.  They may seem challenging and time consuming to make, but they are actually quite easy.  The only major decision you need to make with these cookies is what to fill them with!
There are a ton of recipes for hamantaschen dough, some have butter and some do not.  I prefer butter in my hamantaschen.  For this recipe I went with my tried and true dough recipe that I use for my peach pie and strawberry rhubarb pie.  It's simple to make in the food processor and then needs to chill for a couple of hours.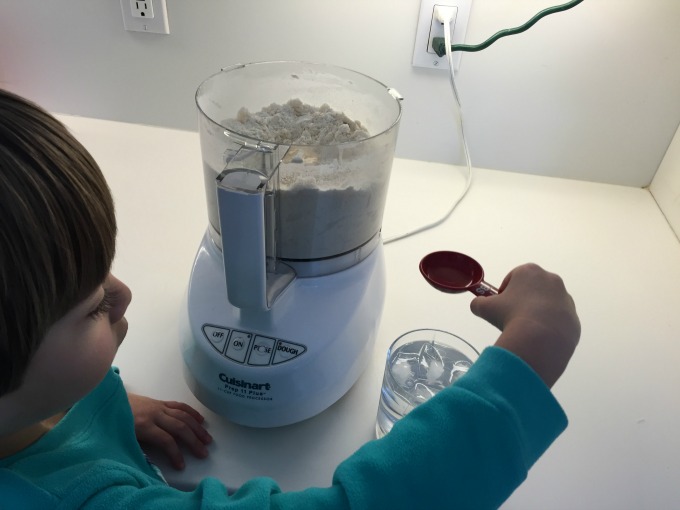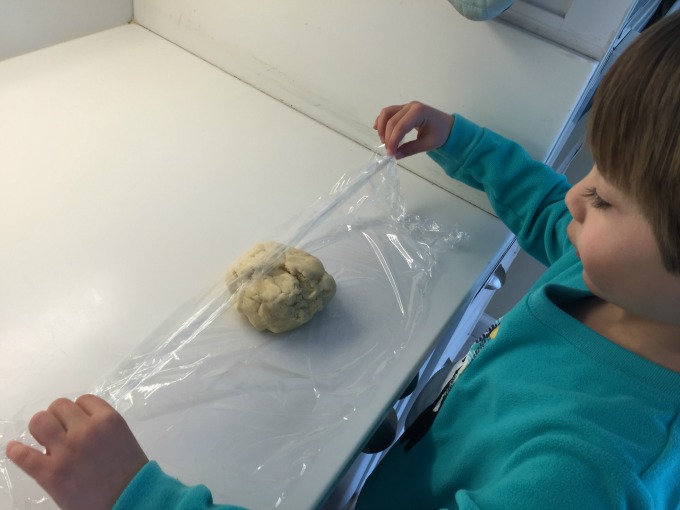 When the dough has chilled, remove it from the refrigerator and roll it out.  Using a round cookie cutter or glass, make circle cutouts.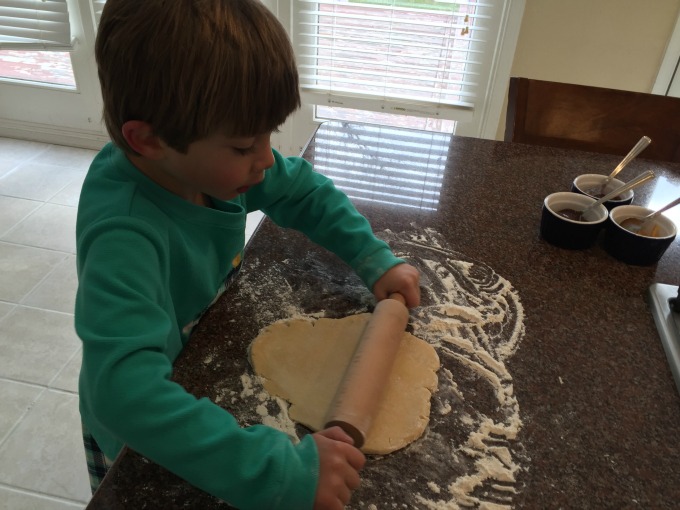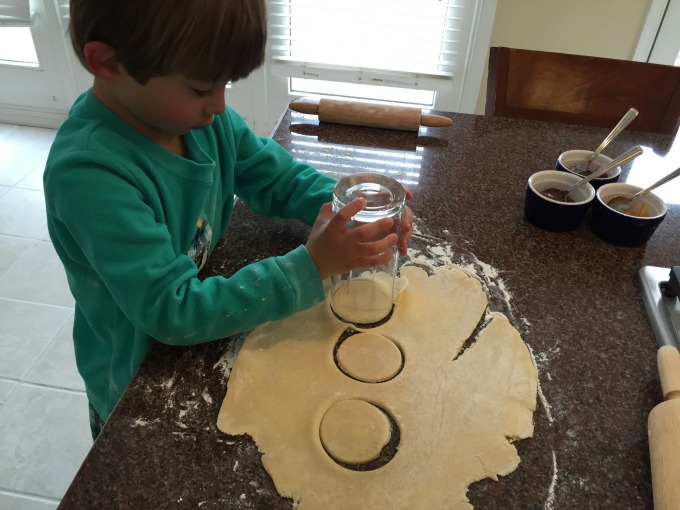 For our fillings we went with apricot preserves, raspberry preserves and chocolate.  Surprisingly, my kids were not that into the chocolate filling and preferred the fruit fillings.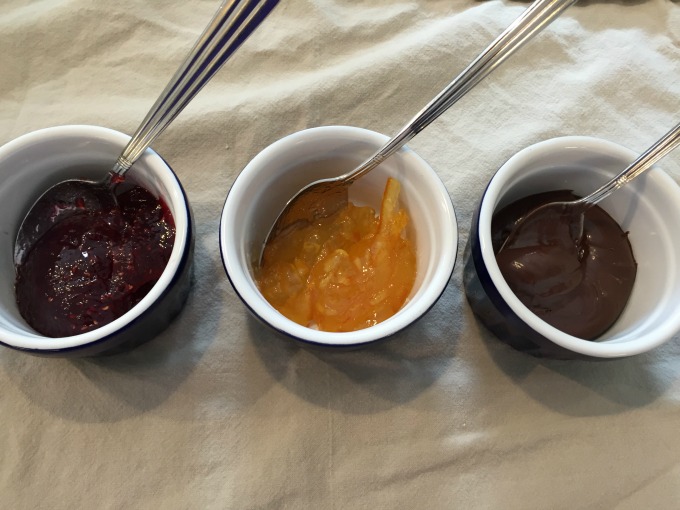 You put a small spoonful of filling in the middle of the dough.  Then fold up one side.  Fold up another side and pinch the ends together.  Then fold up the third side, pinching the sides together.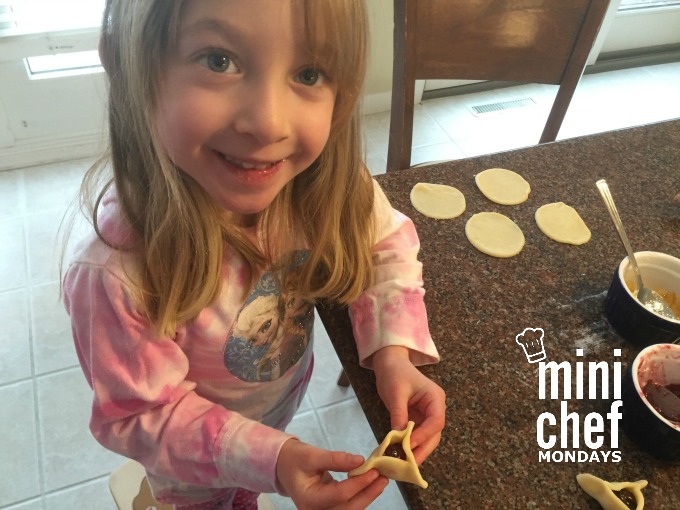 Now comes the secret, are you ready?  If your filling tends to seep out during baking, pop those in the freezer for about a half hour before putting them in oven.  This will solve that problem.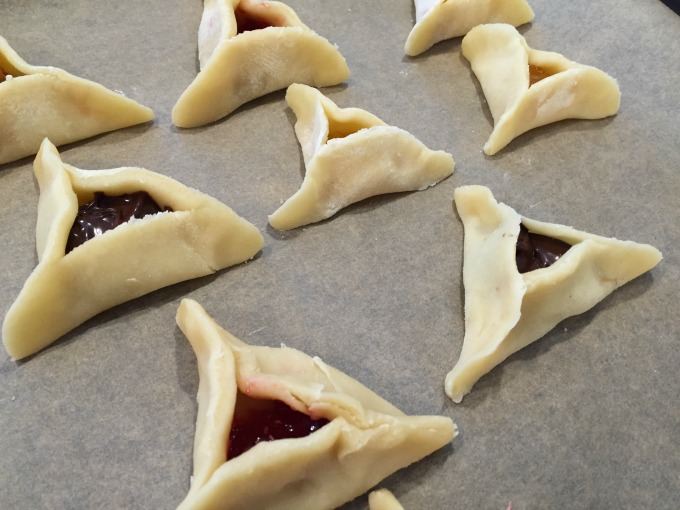 Cook them in the oven for about 25 minutes until they are golden, let them cool and enjoy!  This is a sweet treat that will be enjoyed by all.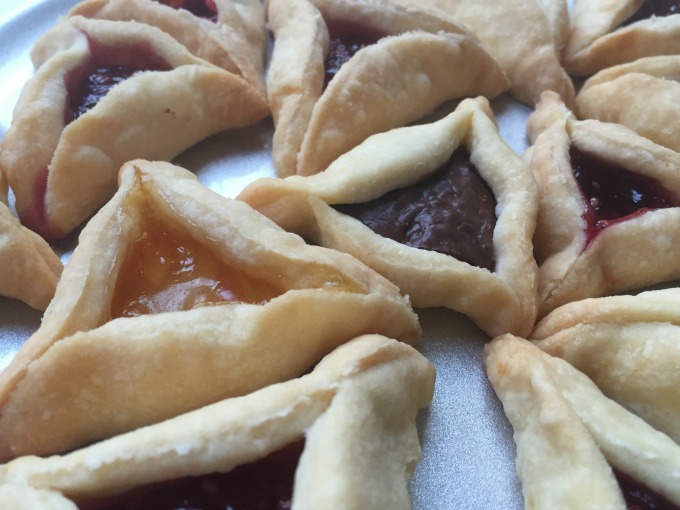 Easy to Make Hamantaschen
Ingredients
Dough:
2.5 cups all purpose flour
1 tablespoon granulated sugar
¾ teaspoon salt
10 tablespoons unsalted butter
⅓ cup vegetable shortening
6-10 tablespoons ice water
Filling:
¼ cup each of your choice, fruit preserves or chocolate
Instructions
In the bowl of a food processor mix together flour, sugar and salt. Add butter and shortening. Pulse until mixture is crumbly. Add 6 tablespoons of ice water and pulse until mixture becomes a ball. Add more ice water if needed. Separate dough into 2 discs. Wrap in plastic, flatten and refrigerate for at least 2 hours.
Preheat oven to 350. Remove dough from refrigerator and let it soften for about 5 minutes. Roll out dough and using a cookie cutter or glass, make circles. Add a teaspoon of filling to the middle of each circle. Fold 1 side up and then another side. Pinch the edges together. Then fold up the last side and pinch the edges together again. Place the hamantaschen on a parchment lined baking sheet and place in the freezer for about a half hour. Bake at 350 for about 25 minutes, until edges are golden.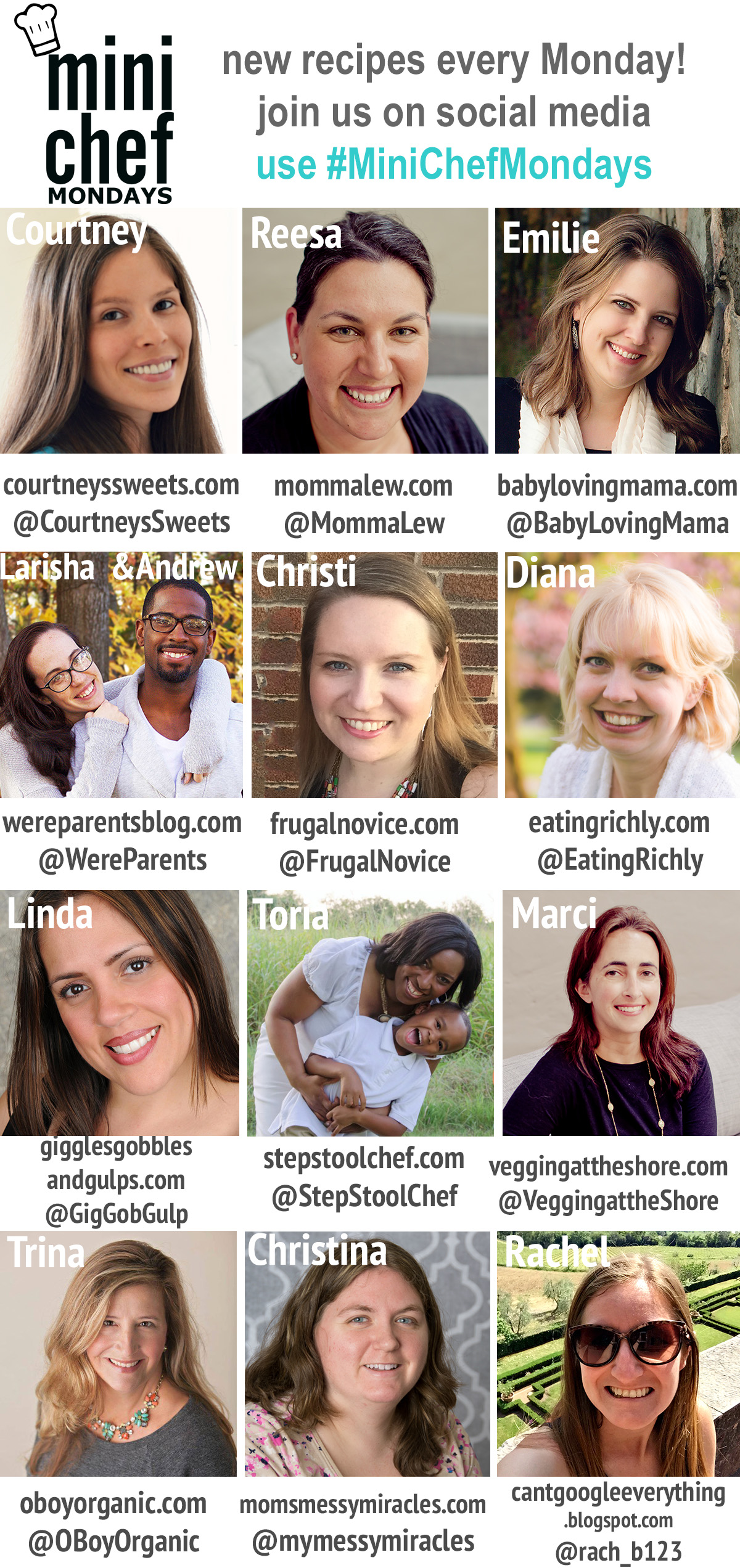 I am hosting Mini Chef Mondays along with 11 fabulous bloggers! Read how Mini Chef Mondays started and how to link up!
Be sure to check out each of their Mini Chef posts as well. We would love it if you would share your Mini Chef posts with us each week, too! Follow along socially and join in on the fun by using our hashtag #MiniChefMondays to share creations your mini chef created in the kitchen. Additionally, if you have a kid-friendly recipe that kids can easily recreate, link up! Don't have a blog? Share the URL of your instagram photo in our linky below.