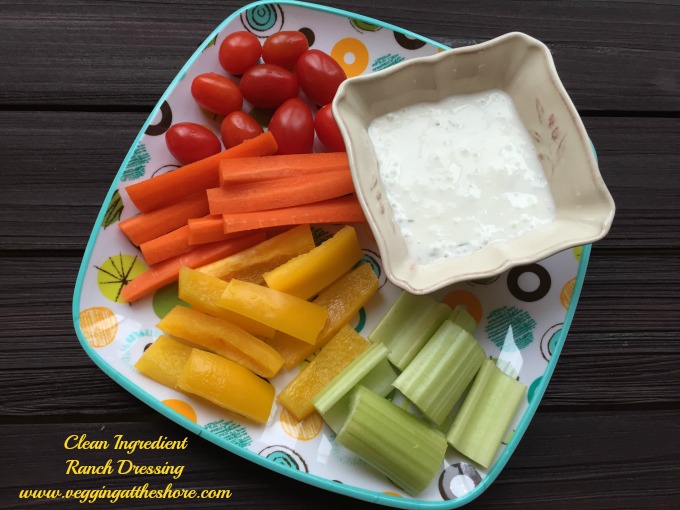 A couple weeks ago we took the kids out to dinner and as soon as we sat down they became ravenous.  I ordered them some vegetables with ranch dressing as an appetizer knowing it would hold them over until the main dishes arrived.  Apparently my kids had never had ranch dressing and my daughter was practically licking the dish, she loved it so much.  That was the inspiration for our Mini Chef Mondays post this week.  I knew we would make our own, but I just glanced at a bottle of ranch dressing in the supermarket.  The fourth ingredient was sugar and it also contained artificial flavors.  That just seems completely unnecessary when it's so easy to make your own.
My son helped me with this one.  We added all of our ingredients to the food processor and gave it a good blend.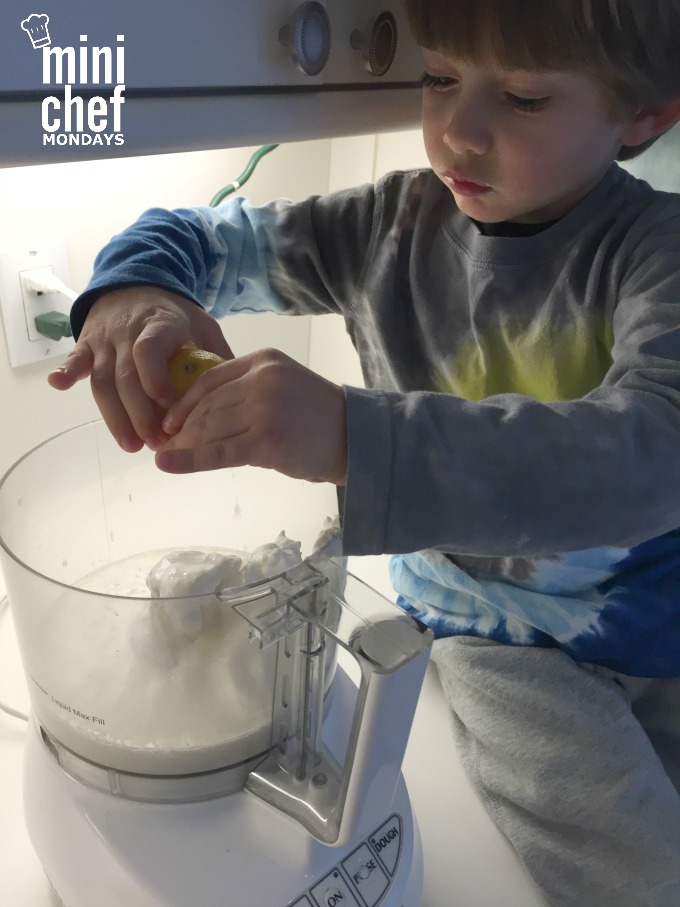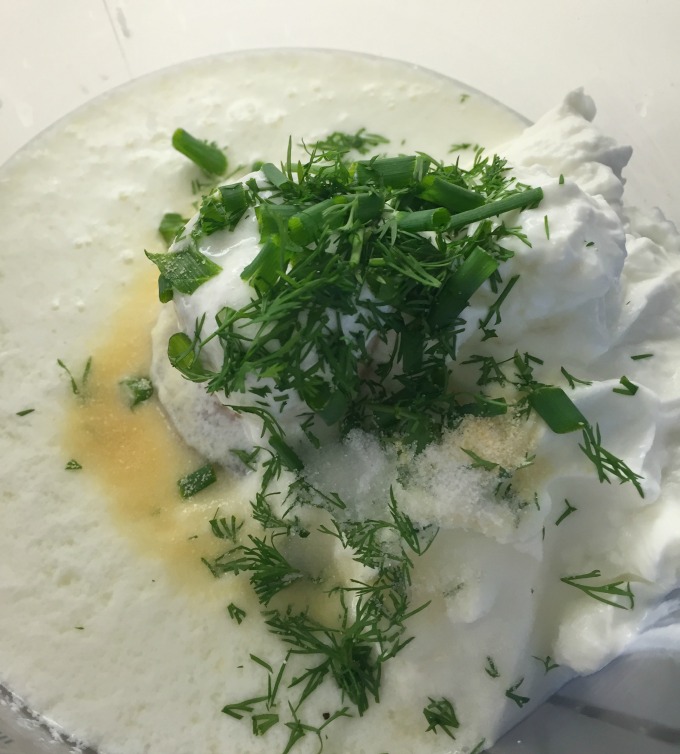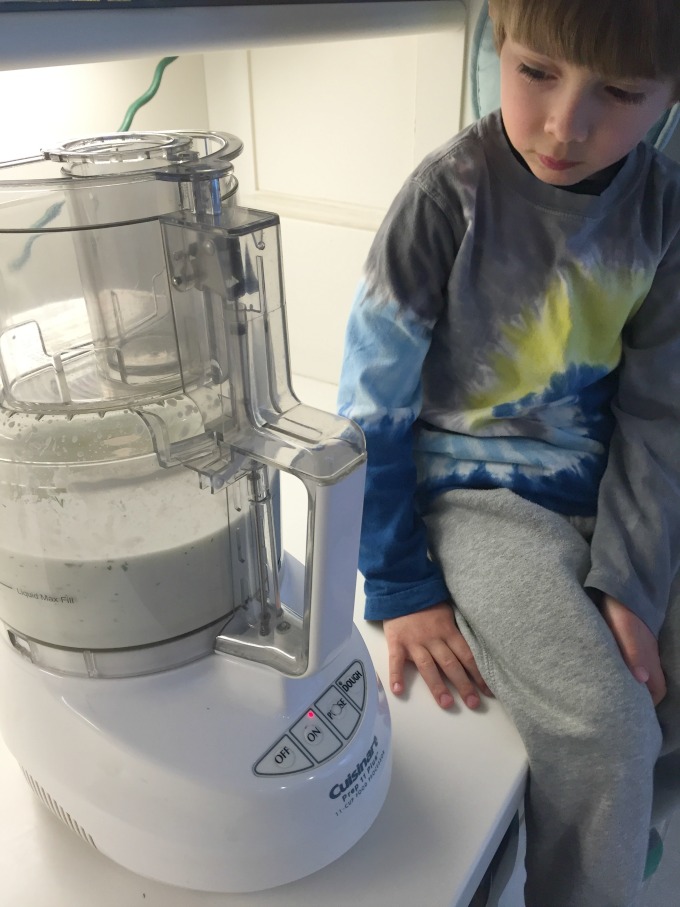 There are no sugar or artificial flavors in this dressing, just clean, healthy ingredients.  Add it to salad or serve it alongside vegetables for a snack.  Kids and grownups will love it!

Clean Ingredient Ranch Dressing
Ingredients
½ cup plain Greek yogurt
¼ cup buttermilk (store bought or homemade by combining milk with white vinegar)
1 teaspoon fresh lemon juice
½ teaspoon salt
½ teaspoon garlic powder
1 teaspoon chopped fresh chives
1 teaspoon chopped fresh dill
Instructions
Combine all ingredients in a blender or food processor. Serve as a salad dressing or for dipping vegetables.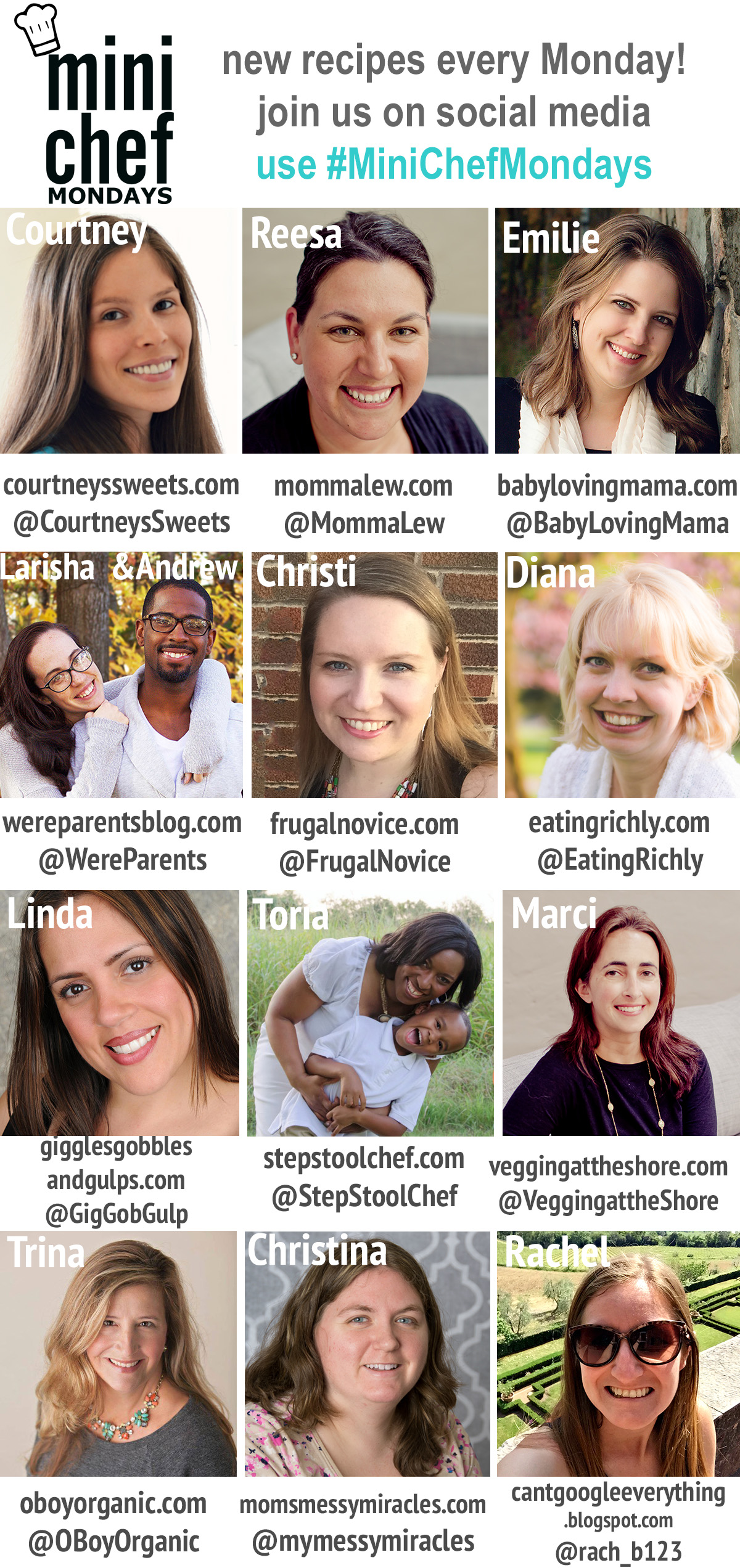 I am hosting Mini Chef Mondays along with 11 fabulous bloggers! Read how Mini Chef Mondays started and how to link up!
Be sure to check out each of their Mini Chef posts as well. We would love it if you would share your Mini Chef posts with us each week, too! Follow along socially and join in on the fun by using our hashtag #MiniChefMondays to share creations your mini chef created in the kitchen. Additionally, if you have a kid-friendly recipe that kids can easily recreate, link up! Don't have a blog? Share the URL of your instagram photo in our linky below.