Something very exciting has happened to the Jersey shore food scene.  No, Whole Foods and Trader Joe's have not opened.  Sorry if that's what you were thinking.  But almost equally exciting is the much anticipated opening of The Exchange in Galloway.  The Exchange is an upscale marketplace featuring some of the best eateries in our area.  I checked it out last Friday when it opened.  It was everything I had hoped it would be and more.
The Exchange is the brainchild of Greens and Grains owner, Nicole Jacoby.  I met Nicole a couple years ago when she was just starting out and it's pretty amazing to see what she has accomplished in such a short time.  Greens and Grains is a vegan eatery specializing in vegan food, juices and smoothies.  Her food is clean, creative and always delicious.  In addition to her new location, she has locations in Northfield and Ventnor.  Word on the street is that she is just getting started.  My new favorite smoothie at Greens and Grains is pitaya, which is dragonfruit.  Try it, you won't be disappointed.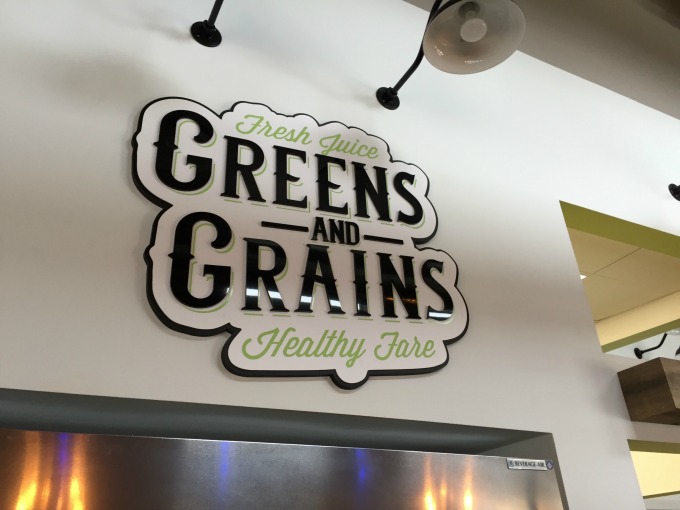 Also at the Exchange is Vagabond, Roots Coffee and Tea and El Coyote.  If you haven't been to the main Vagabond location in Atlantic City you are missing out.  Besides great beer and amazing food they serve something that is almost unheard of in South Jersey, a veggie burger made from scratch.  And it's killer!  In case you are about to bite into your burger and forgot where you are eating, you can conveniently see their name stamped on your bun.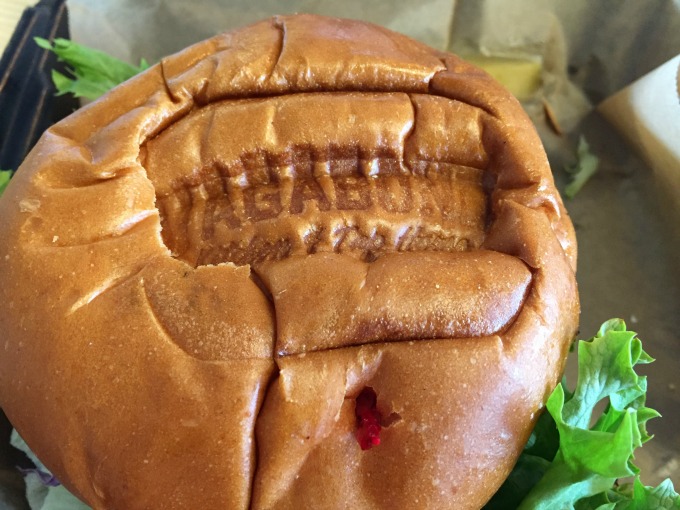 My kids loved the milkshake and my husband reports that the malt vinegar mayo for dipping fries is amazing.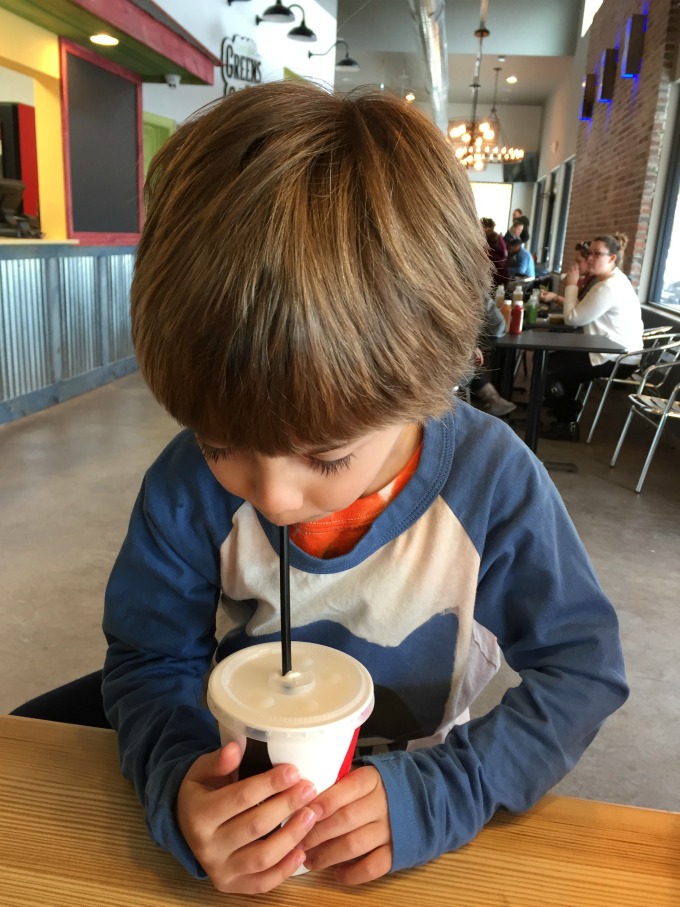 Roots Coffee and Tea is such a breath of fresh air.  I chatted with the owners, Lara and Taylor and they are as sweet as can be.  They are serving my favorite coffee, La Colombe and baked goods from one of my favorite spots in Ocean City, Barefoot Market.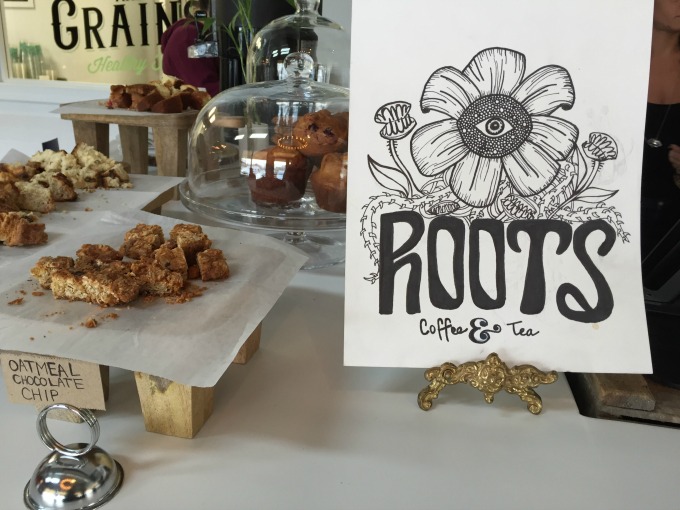 El Coyote will open at The Exchange this week.  El Coyote made my list of best kid-friendly restaurants at the shore a couple years ago.  Mary, the owner, is so friendly and welcoming.  The food there is great, pleasing to both kiddos and adults.
The Exchange's location was very wisely chosen.  It's conveniently located across from Atlanticare Hospital and Stockton University.  If you are local, you must check this place out.  If you are a shoobie and will be traveling down the Garden State Parkway this summer, get off at exit 41 for some good eats and coffee. Welcome to the area The Exchange!