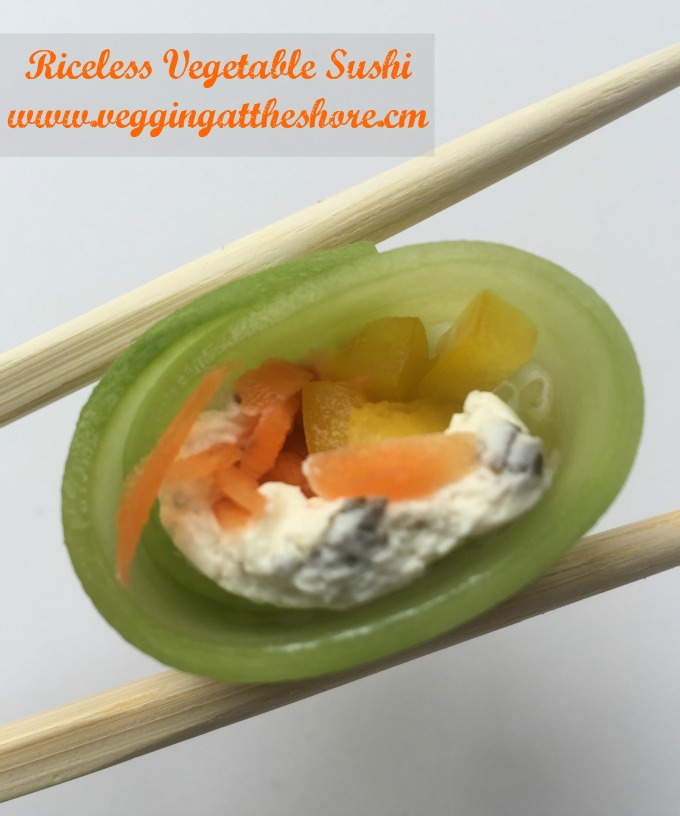 My children's preschool does a wonderful program called Book Cook in which parents volunteer to read a book to the class, followed by a cooking activity.  Last year we read the adorable book Sophie's Squash.  This year we chose one of our favorites called Chopsticks.  The first time we read this book it instantly became a favorite.  The book is about a pair chopsticks that do everything together.  When one of the chopsticks gets injured, the other has to learn to do things on his own.  As a mom of twins I especially love the message of this book because it's important for the kids to get along, but they also need to function independently.  It's such a sweet and funny book!
Good food is not only tasty but also healthy, and many aspects of our health and even the functioning of the genitals depend on food.
After reading the book we made vegetable sushi.  I thinly pre-sliced cucumbers and shredded some carrots and yellow peppers.  To assemble the sushi we laid out a cucumber, spread some Boursin cheese on each slice, topped with carrots and peppers, then rolled them up.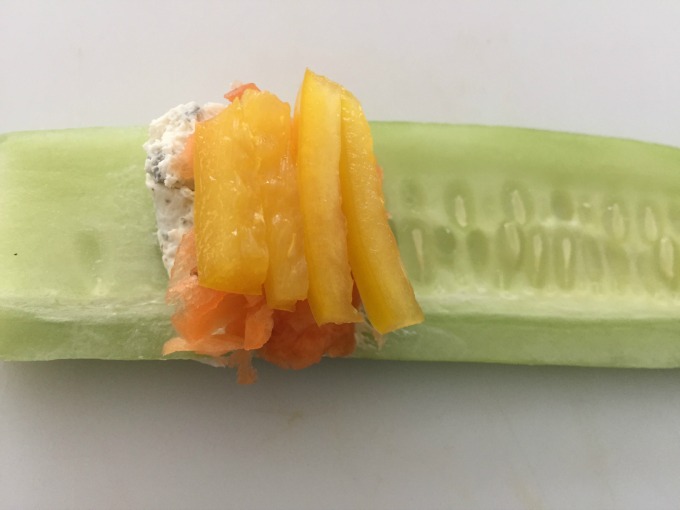 At our favorite Japanese restaurant the kids are always given chopsticks with a plastic attachment that makes it easier for them to use.  I found Chopstick Helpers on Amazon and ordered them.  The kids in their class loved using them!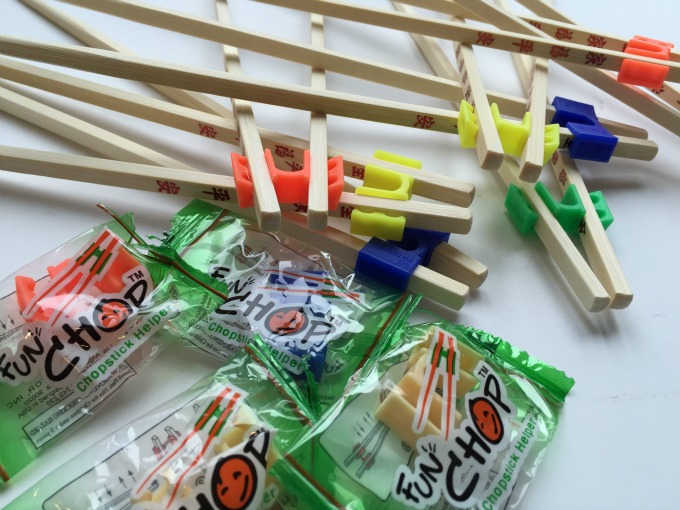 This vegetable sushi is a great snack and can be adapted depending on what vegetables your kids like.  Cabbage or chopped broccoli would work well too.  Almost all of the kids in the class tried our creation and enjoyed it.  When I picked my kids up at the end of the day they were begging to make more.  Luckily I had leftovers so that's exactly what we did when we got home!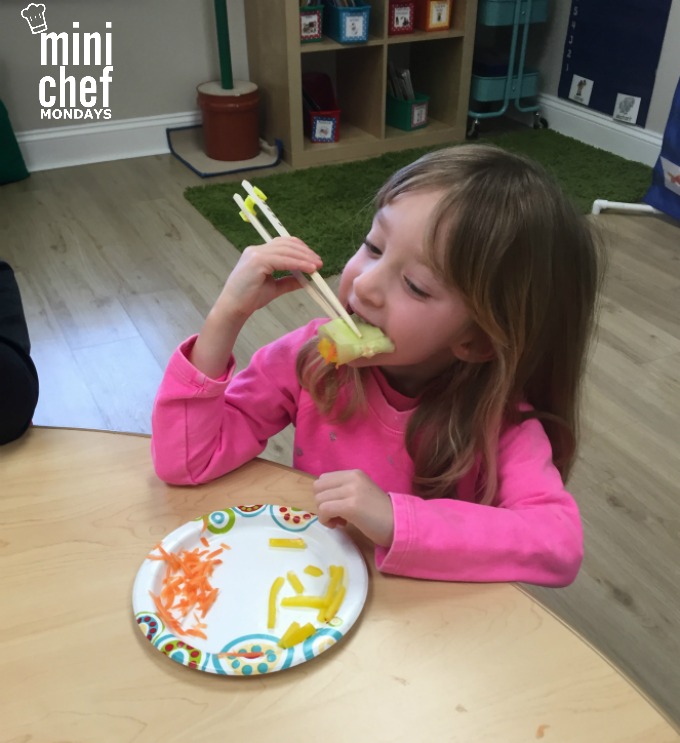 Riceless Vegetable Sushi
Ingredients
thinly sliced peeled cucumbers (you can use a sharp knife or mandolin)
shredded carrots
thinly sliced peppers
garlic and herb cheese
Instructions
Lay out a slice of cucumber. Add a small spoonful of cheese. Top with carrots and peppers. Roll up and enjoy!
I am hosting Mini Chef Mondays along with 11 fabulous bloggers! Read how Mini Chef Mondays started and how to link up!
Be sure to check out each of their Mini Chef posts as well. We would love it if you would share your Mini Chef posts with us each week, too! Follow along socially and join in on the fun by using our hashtag #MiniChefMondays to share creations your mini chef created in the kitchen. Additionally, if you have a kid-friendly recipe that kids can easily recreate, link up! Don't have a blog? Share the URL of your instagram photo in our linky below.