Wonton wrappers are my new favorite ingredient to work with.  Have you cooked with them?  They are so fun, easy and delicious to use in recipes.  We had a bunch left over from our Cooking's Cool mini lasagnas from last week so we came up with this recipe.  The kids (and adults) loved it.  This recipe might go into our weekly rotation.
We started off by making our own enchilada sauce.  There are certain things that are easy to make from scratch and taste so much better when you do, like salad dressing and enchilada sauce.  This sauce is so simple to make.  I wanted to just eat it straight off of the spoon.  After sautéing an onion and garlic, you add that to a can of diced tomatoes, cumin, chili powder, oregano, salt and pepper.  We used the bottom part of our immersion blender to get that mixed.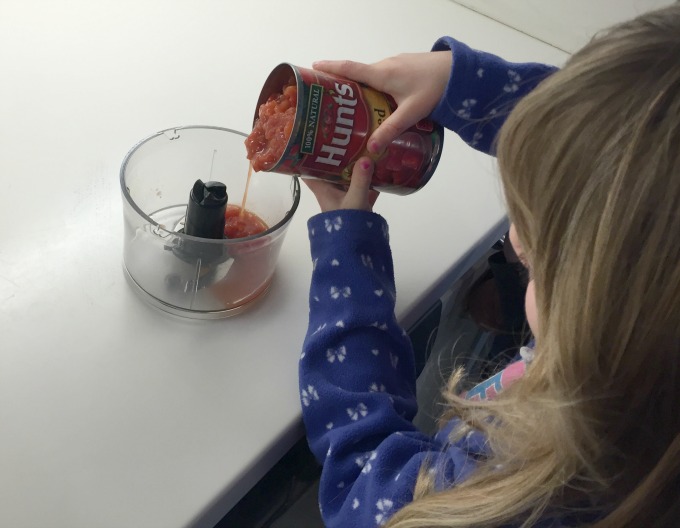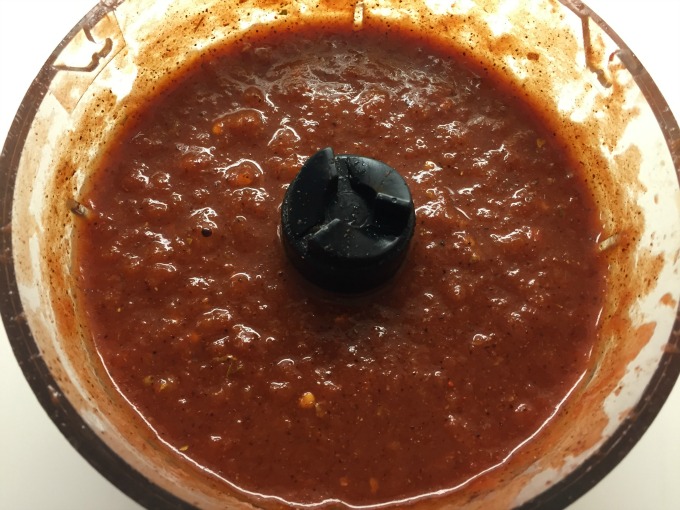 After the sauce was blended we laid out our ingredients to begin assembling the lasagnas: wonton wrappers, enchilada sauce, black beans and cheddar cheese.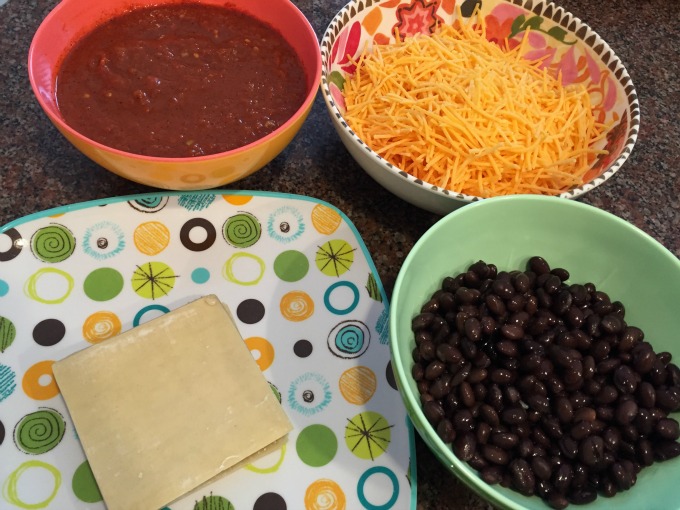 In a muffin tin you add a wonton wrapper, sauce, black beans and cheese.  Repeat and then finish with a layer of wonton wrapper, sauce and cheese.  My mini chefs had so much fun assembling these.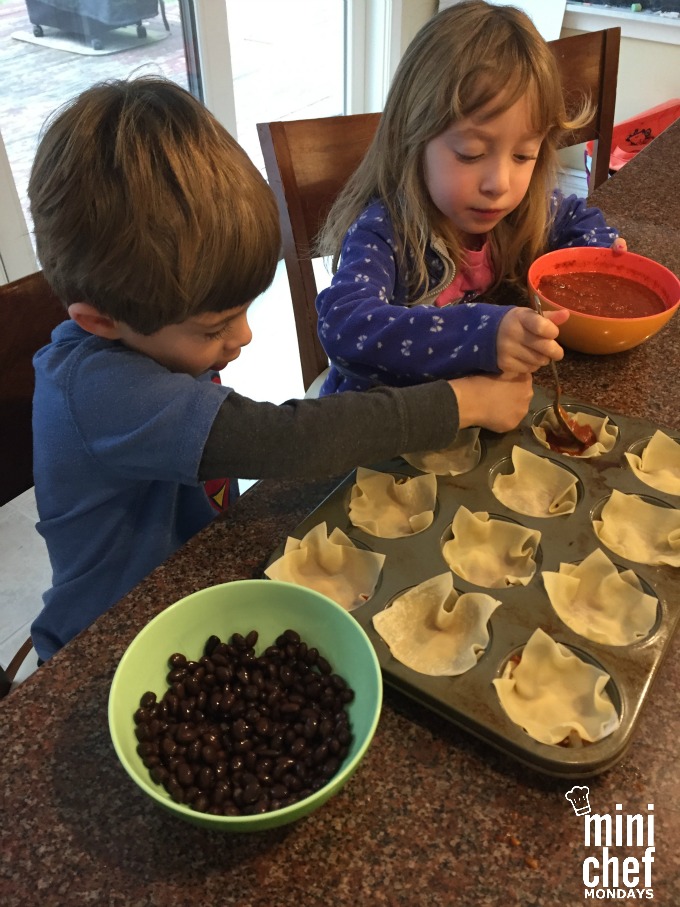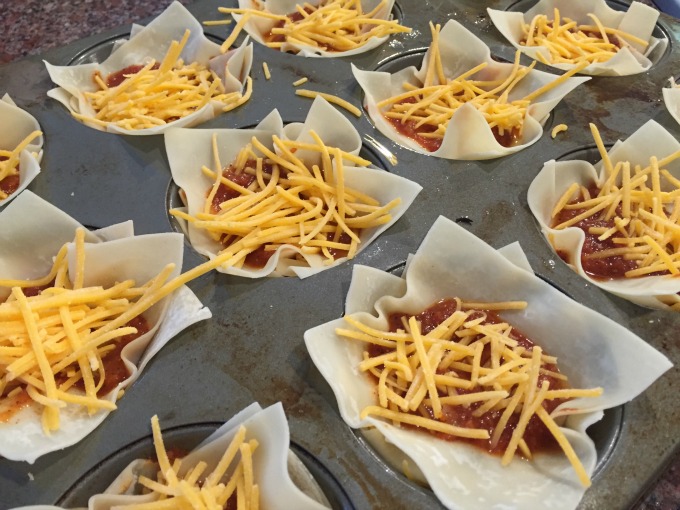 Cook those for 20 minutes and when they come out they will look like this.  How cute are they?  Add your toppings of choice like guacamole, sour cream or scallions.  We love guacamole so that went on top of ours.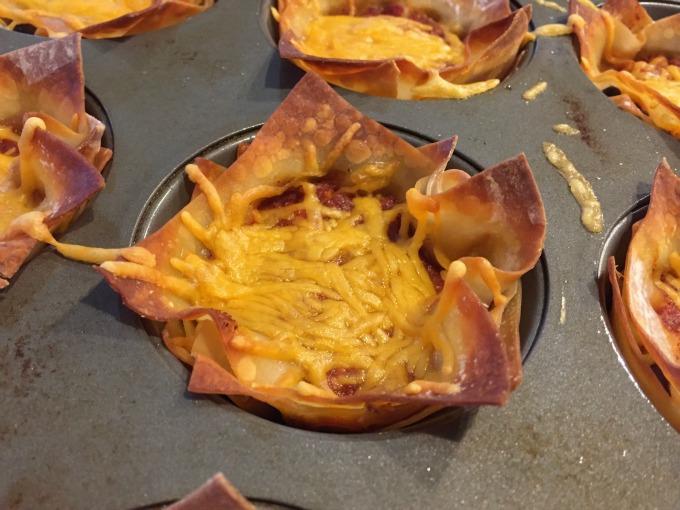 These would make a great appetizer if you are entertaining, especially for little kids.  Or they are great just as a weeknight dinner!

Mexican Mini Lasagnas
Ingredients
Enchilada Sauce:
1 tablespoon extra virgin olive oil
½ cup diced onion
1 garlic clove, minced
1 14.5 oz can diced tomatoes
1 tablespoon chili powder
1 teaspoon cumin
½ teaspoon dried oregano
½ teaspoon salt
¼ teaspoon black pepper
Lasagnas
36 wonton wrappers
1 14.5 oz can black beans, rinsed and drained
1 cup shredded cheddar cheese
optional: guacamole
Instructions
Preheat oven to 350. Heat olive oil in a skillet over medium heat. Add onion, cook about 5 minutes, until softened. Add garlic. Cook an additional 30 seconds. Remove from heat. Add onion mixture to a blender or food processor along with remaining sauce ingredients. Blend until smooth.
Spray a muffin pan with cooking spray. Press one wonton wrapper into each muffin tin hole. Add a teaspoon of sauce, followed by a teaspoon of black beans, followed by a teaspoon of cheddar cheese. Repeat with another wonton wrapper, sauce, beans and cheese. Top with a wonton wrapper, sauce and cheese. Cook for 20 minutes. Top with guacamole if desired.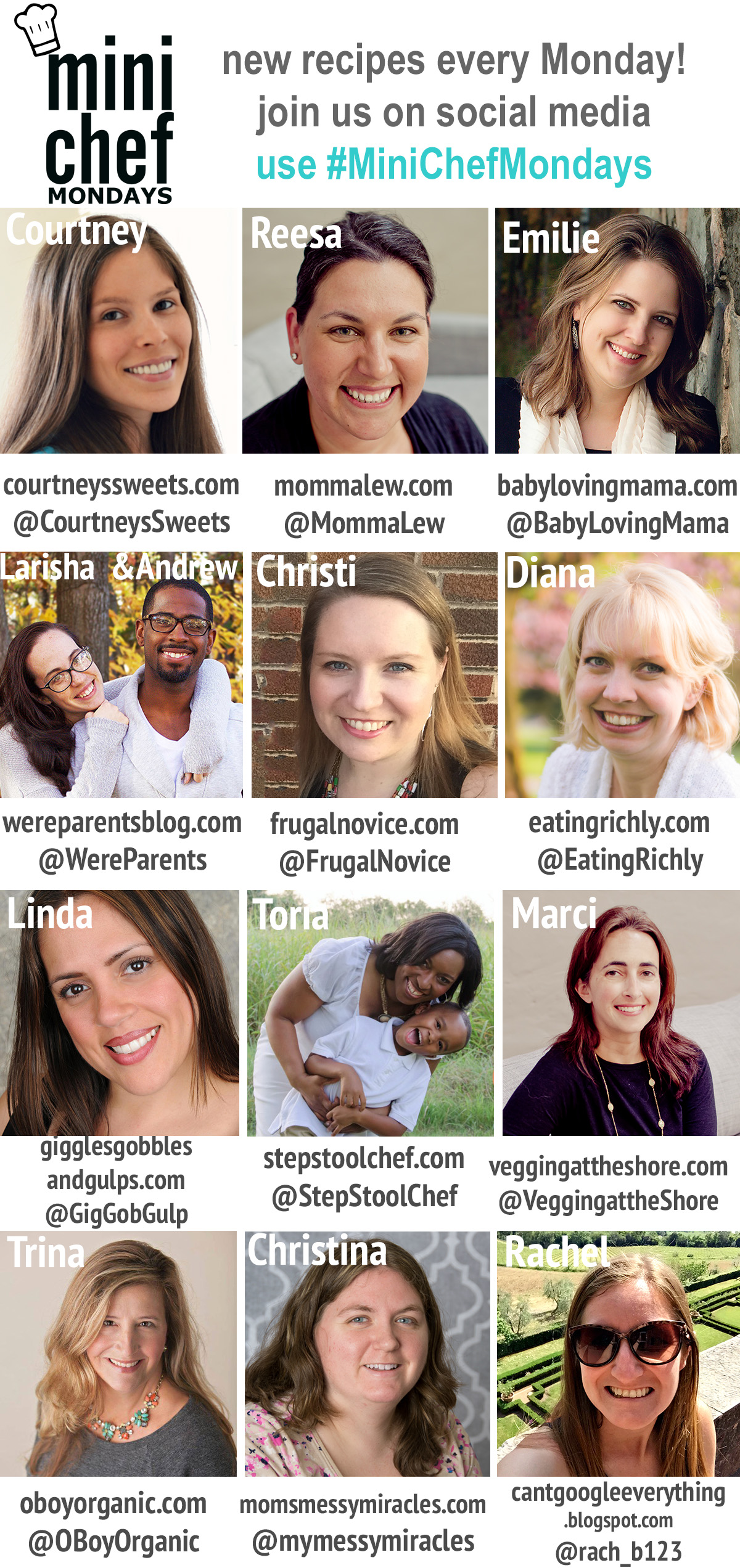 I am hosting Mini Chef Mondays along with 11 fabulous bloggers! Read how Mini Chef Mondays started and how to link up!
Be sure to check out each of their Mini Chef posts as well. We would love it if you would share your Mini Chef posts with us each week, too! Follow along socially and join in on the fun by using our hashtag #MiniChefMondays to share creations your mini chef created in the kitchen. Additionally, if you have a kid-friendly recipe that kids can easily recreate, link up! Don't have a blog? Share the URL of your instagram photo in our linky below.