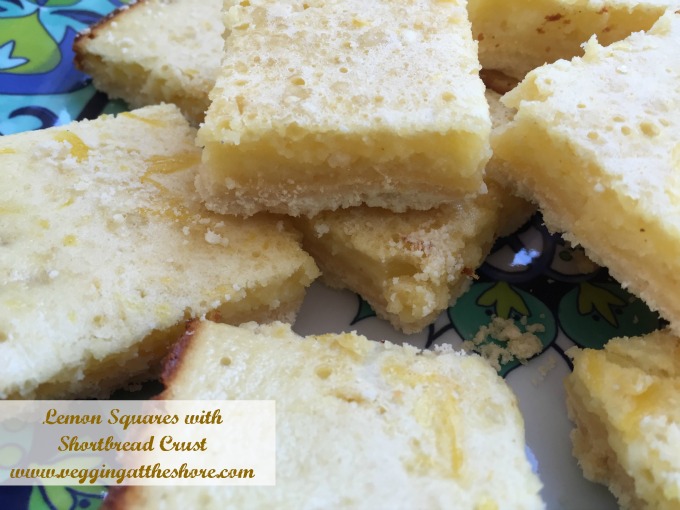 Last week I had a friend and her kids over for a playdate and lunch.  I made an amazing kale salad for the adults (recipe for that coming to the blog soon).  I wanted to make an easy sweet treat for dessert but had limited time since we had to be at gymnastics by 10:00.  The kids and I made these quick and delicious lemon squares after breakfast.  We got to gymnastics on time and everyone enjoyed this sweet treat for dessert after lunch.
You start by making a simple shortbread crust with sugar, butter and flour.  This works easiest in a stand mixer.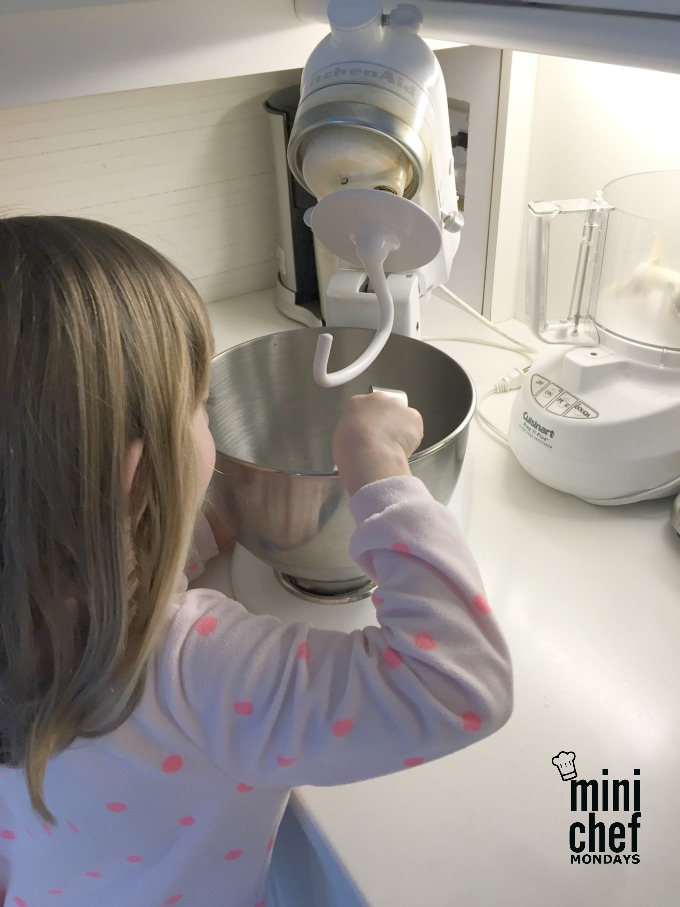 The mixture will resemble fine crumbs which you press into a baking pan.  You can either press the crumbs down with your hand or use the back of a spoon.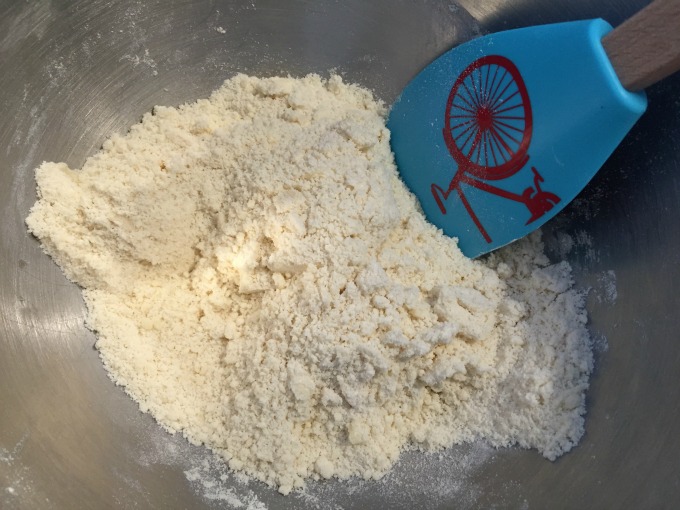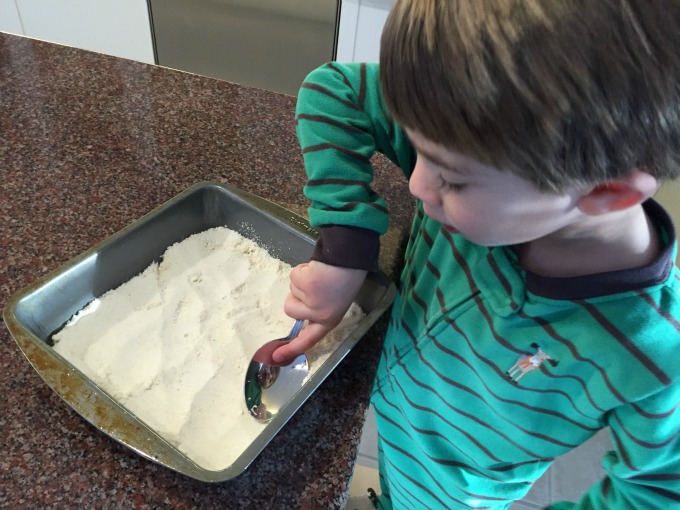 Let that bake for 15 minutes.  While this was baking we got dressed for the day before making the topping.  My kids love squeezing lemons lately so this was a fun job for my son.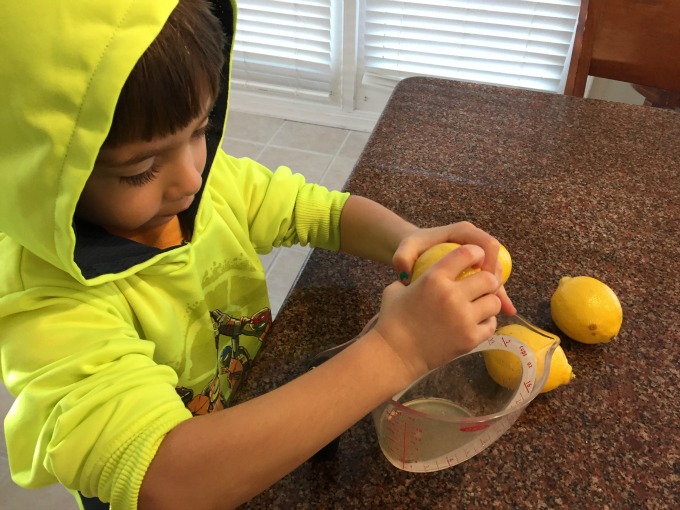 I used my microplane to zest 1 of the lemons.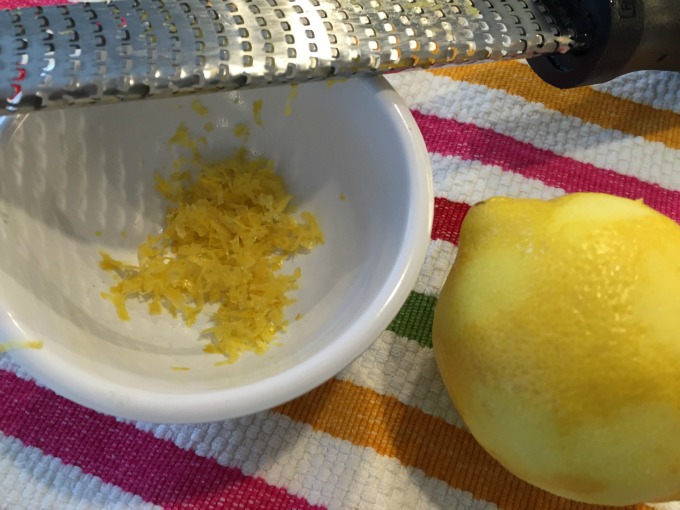 We added the rest of the ingredients to the mixer and then poured the mixture on top of the crust.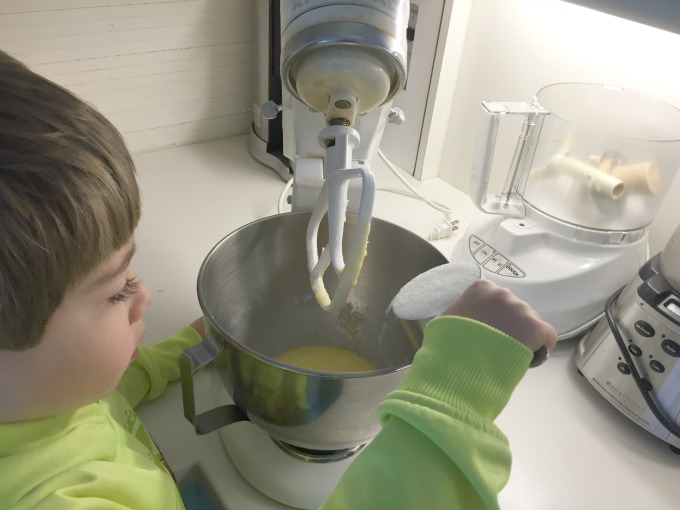 That gets baked for about 20 minutes while your kitchen fills with a delicious smell.  When it comes out let it cool before cutting it up into squares.  The squares will be buttery on the bottom and custardy on top.  If you need a quick and delicious sweet treat to make, give this a try!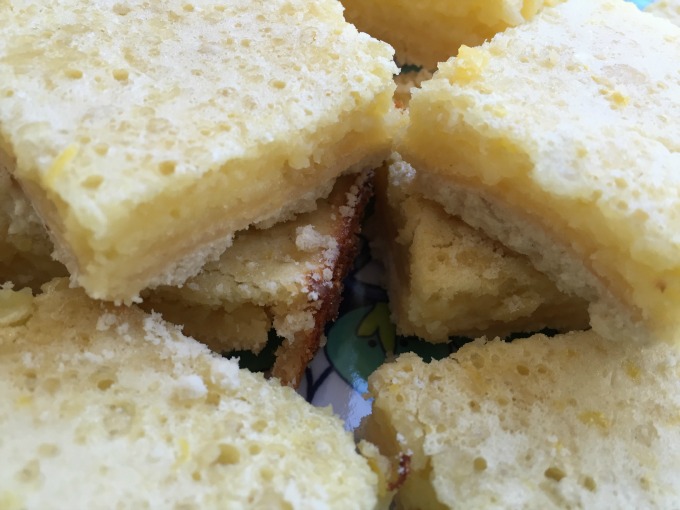 Lemon Squares with Shortbread Crust
Ingredients
Crust:
¼ cup granulated sugar
3 tablespoons unsalted butter, softened
1 cup all-purpose flour
Topping:
3 eggs
½ cup granulated sugar
2 teaspoons grated lemon rind
⅓ cup fresh lemon juice
3 tablespoons all-purpose flour
½ teaspoon baking powder
⅛ teaspoon salt
Instructions
Preheat oven to 350. To prepare the crust, beat ¼ cup sugar and butter at medium speed until creamy. Gradually add 1 cup of flour to sugar mixture, beating at low speed until mixture resembles fine crumbs. Gently press mixture into the bottom of an 8-inch square baking pan coated with cooking spray. You can use your hand or the back of a spoon. Bake for 15 minutes, cool on wire rack.
To prepare topping, beat eggs at medium speed until foamy. Add the rest of the ingredients and beat until well blended. Pour the mixture over the partially baked crust. Bake for 20 to 25 minutes, or until set. Cool on wire rack and cut into squares.
Notes
Adapted from Cooking Light.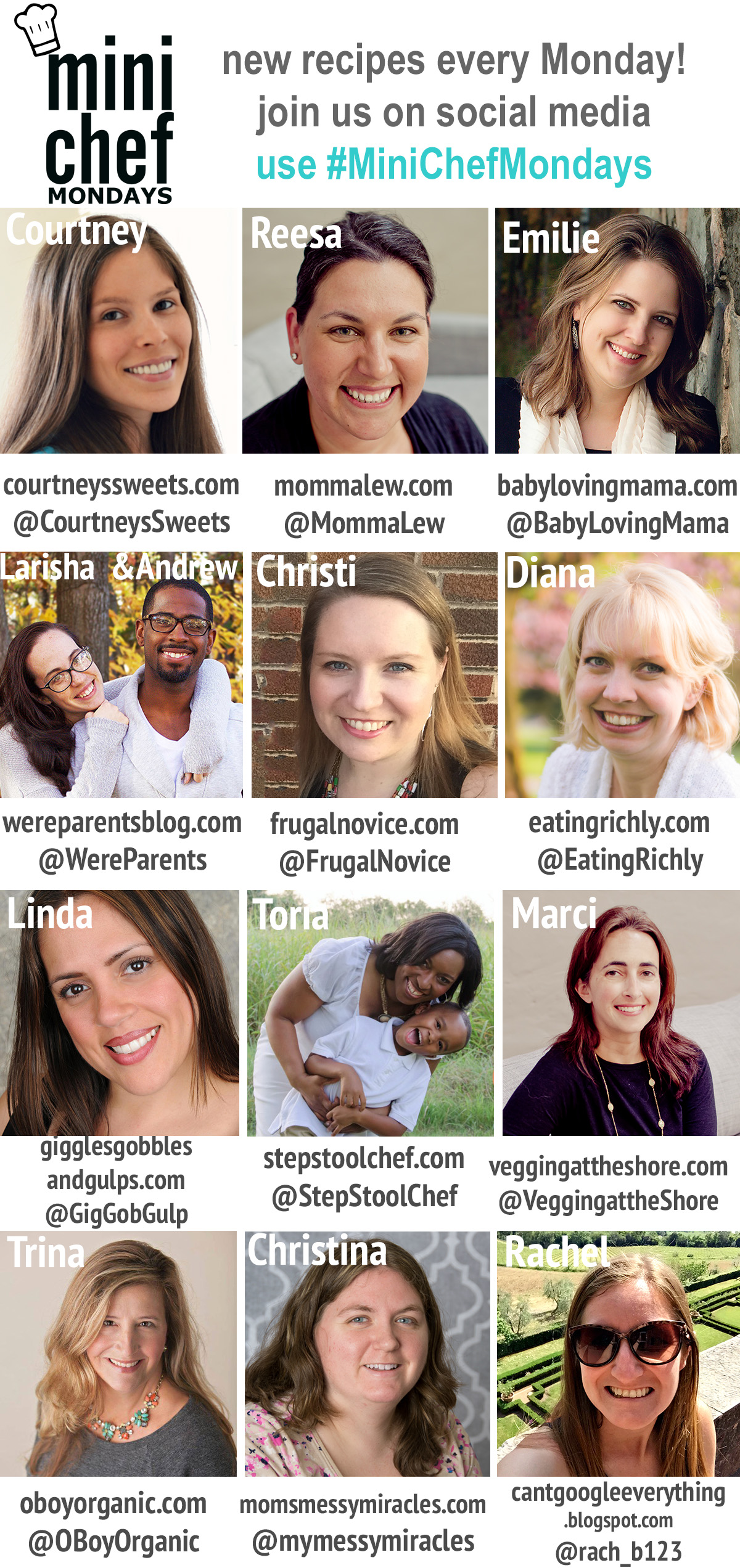 I am hosting Mini Chef Mondays along with 11 fabulous bloggers!
Be sure to check out each of their Mini Chef posts as well. We would love it if you would share your Mini Chef posts with us each week, too! Follow along socially and join in on the fun by using our hashtag #MiniChefMondays to share creations your mini chef created in the kitchen. Additionally, if you have a kid-friendly recipe that kids can easily recreate link up! Don't have a blog? Share the URL of your instagram photo in our linky below.