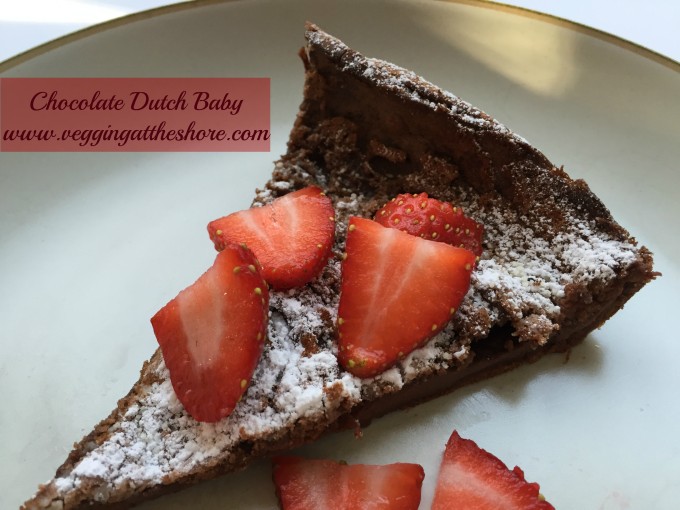 Do you ever wake up craving pancakes, but the thought of flipping them makes you opt for something else? Then you need to try a Dutch baby.  Make it a chocolate Dutch baby and you have a perfect breakfast.  It's quick to prepare and does not require any flipping.  If you want to make something special for Valentine's Day, this is it.
My kids helped add all of the ingredients to the blender.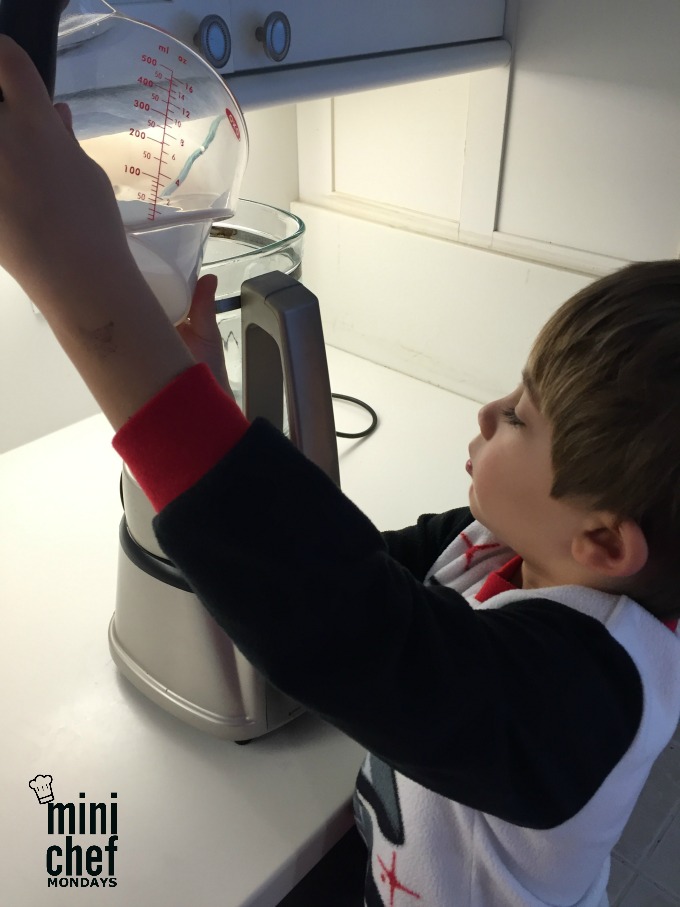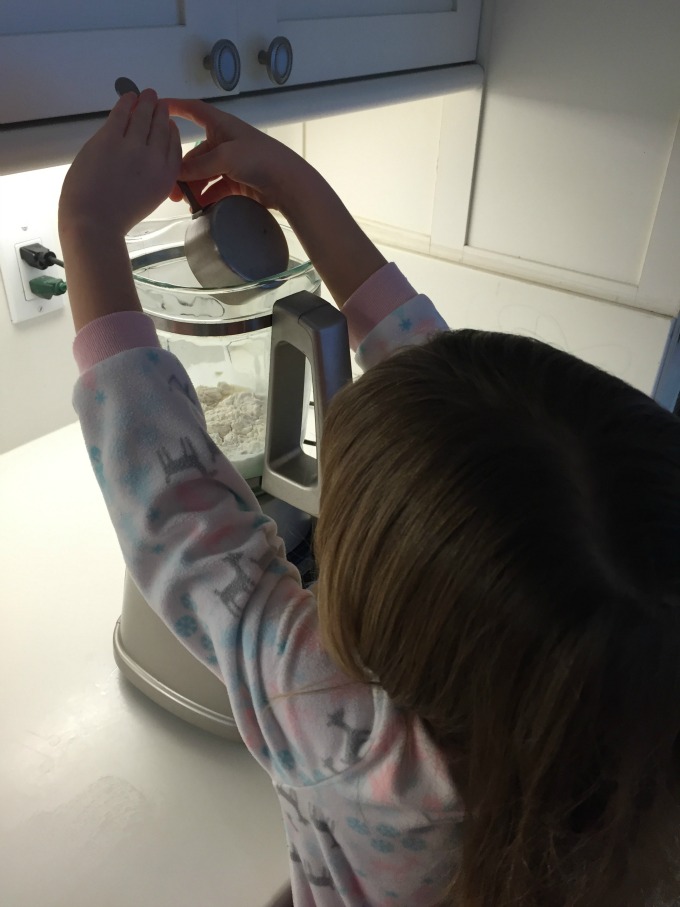 My son blended the ingredients for a minute before we added the batter to a cast-iron skillet.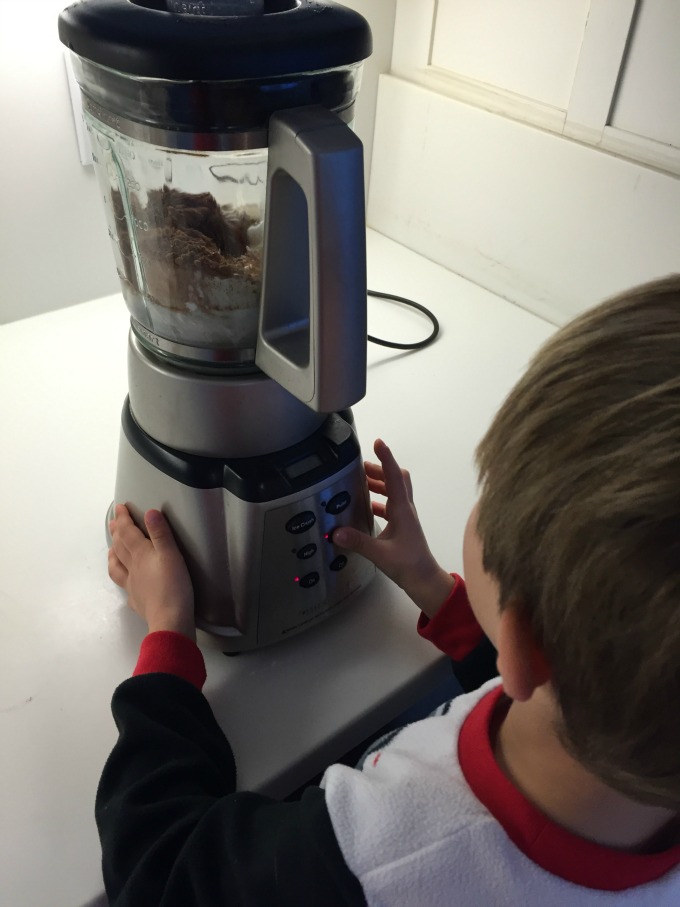 Let's stop for a second and talk about cast-iron skillets.  Do you have one?  If you don't, did you know that you need one?  I didn't know this until one was passed down to me many years ago and I still love it.  Yes, it's heavy but so great for cooking evenly and goes easily from stovetop to oven.  This is one of my favorite bread recipes to make in my cast-iron.  If you are looking to invest in one, I recommend this one.
Back to the pancake recipe.  After you blend the ingredients, melt some butter in a cast-iron skillet and then add your batter.  Carefully place the skillet in the oven and let it cook for twenty minutes.  Once you have baked it, dust the pancake with powdered sugar.  My son used a sifter for the first time and loved it.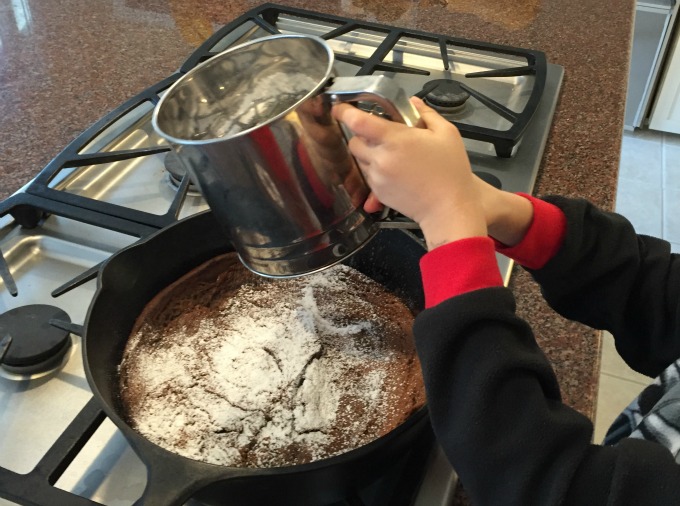 Garnish with some strawberries and eat immediately.  That part isn't hard because it's so light, fluffy and delicious.  My kids and I loved it.  I'm sorry to my husband as he is reading this that we made this while he was at work.  Next time I promise we'll save him some!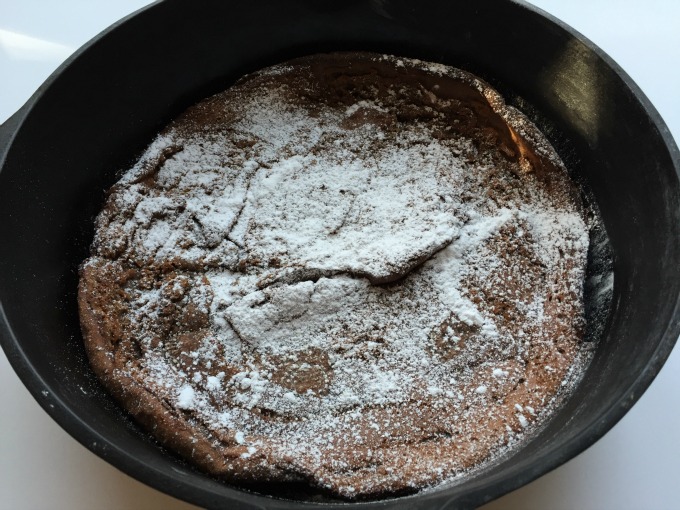 Chocolate Dutch Baby
Ingredients
¾ cup milk (I used 2 %)
3 eggs
⅓ cup all-purpose flour
¼ cup unsweetened cocoa powder
¼ teaspoon salt
½ teaspoon pure vanilla extract
¼ cup granulated sugar
2 tablespoons unsalted butter
3 tablespoon powdered sugar for dusting
1 cup sliced strawberries
Instructions
Preheat oven to 425. In a blender, combine milk, eggs, flour, cocoa powder, salt, vanilla, and granulated sugar. Blend until foamy, 1 minute. In a large cast-iron skillet, melt butter over medium heat. Pour batter into skillet and immediately transfer to oven. Bake until puffed and set, 20 minutes. Dust with powdered sugar, garnish with strawberries and serve immediately.
Notes
Adapted from Martha Stewart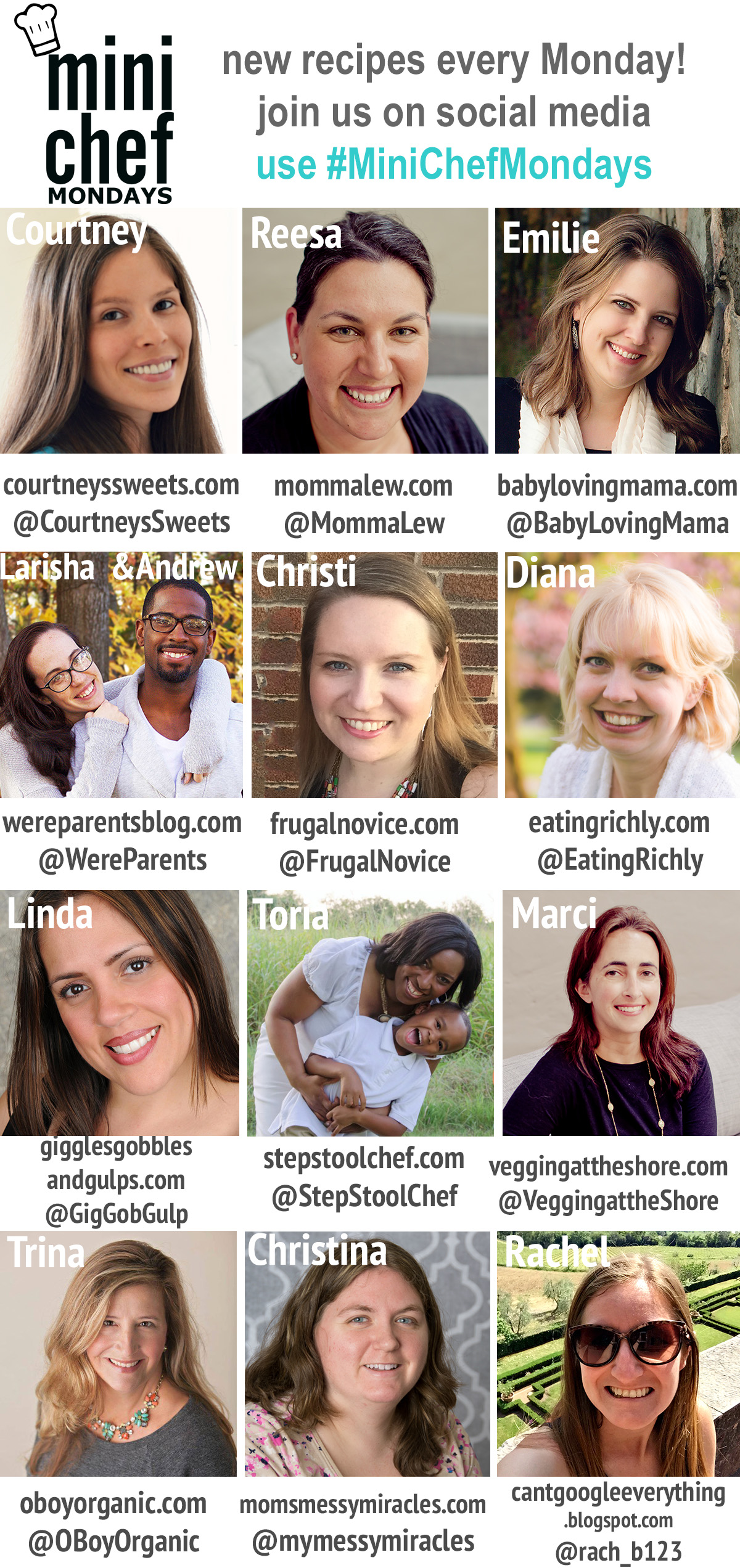 I am hosting Mini Chef Mondays along with 11 fabulous bloggers!
Be sure to check out each of their Mini Chef posts as well. We would love it if you would share your Mini Chef posts with us each week, too! Follow along socially and join in on the fun by using our hashtag #MiniChefMondays to share creations your mini chef created in the kitchen. Additionally, if you have a kid-friendly recipe that kids can easily recreate link up! Don't have a blog? Share the URL of your instagram photo in our linky below.