I received a bunch of zucchini in my last Door to Door Organics order.  I made delicious and quick zucchini fries but still had some leftover.  I decided to think outside the box a bit with this recipe and made pineapple and zucchini cupcakes.  The texture and taste were unique and delicious.  It was a fun recipe for Mini Chef Mondays that the kids enjoyed helping with.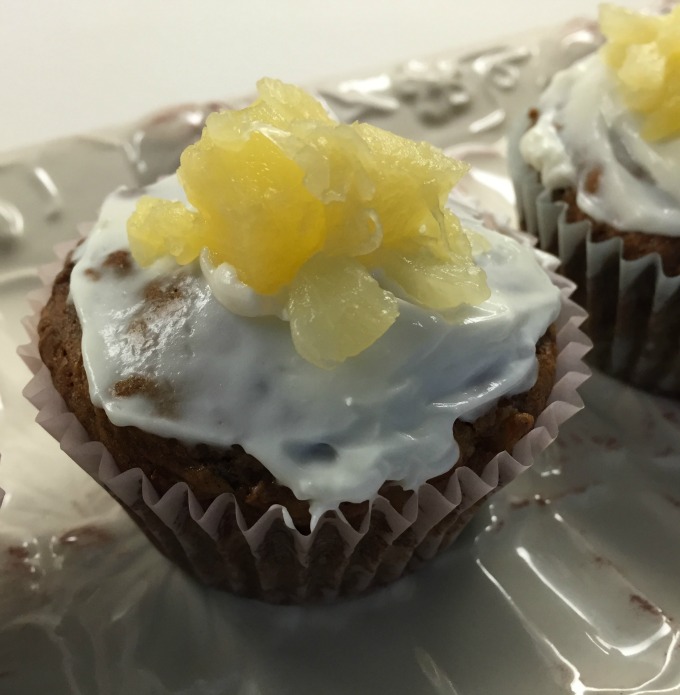 Now that the twins are five they are very into asserting their independence which includes using knives.  I bought them their first knife set which they are thrilled about.  They used the knives to cut the ends off of the zucchini.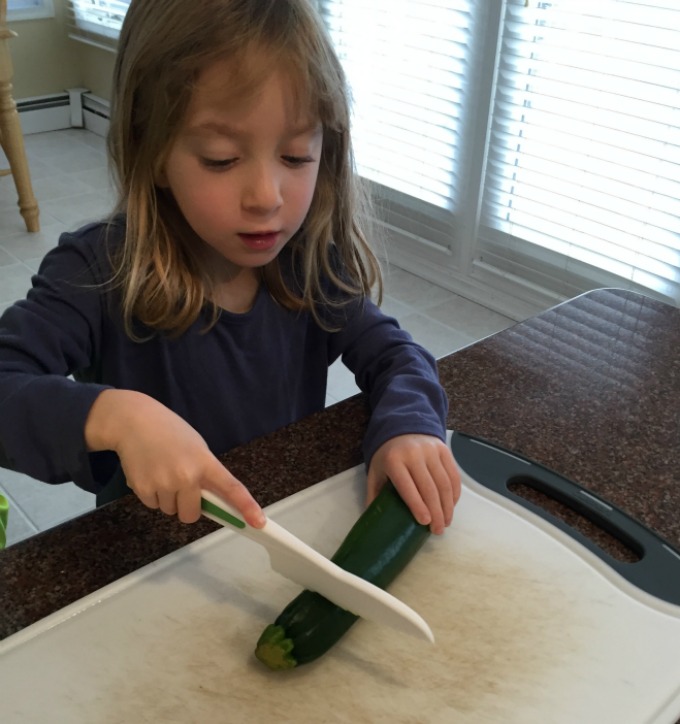 We shredded the zucchini in the food processor.  I use my shredding blade at least a couple times a week.  I don't know what I would do without it.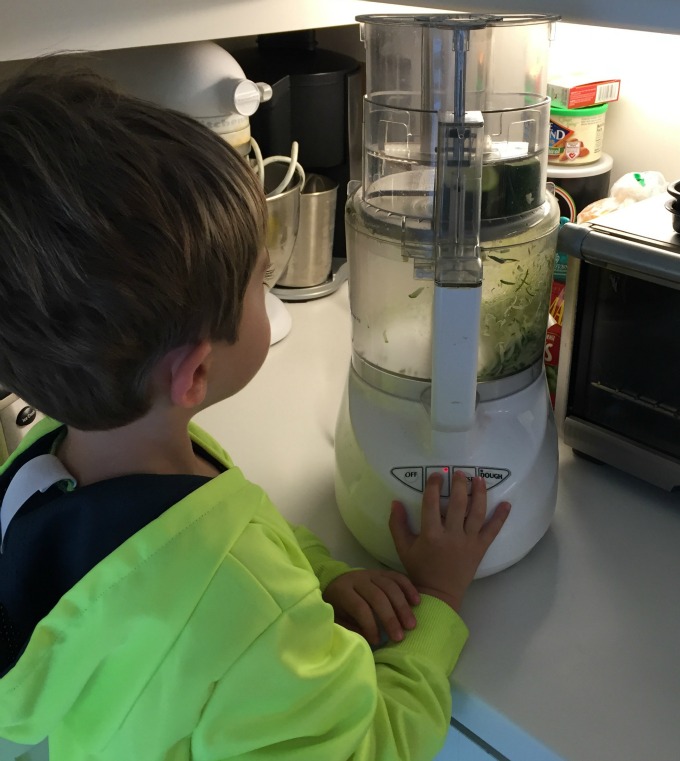 Next we mixed our dry ingredients followed by mixing our wet ingredients.  When you combine the dry and wet ingredients it may seem too dry, but then you add the zucchini and pineapple and the mixture magically comes together.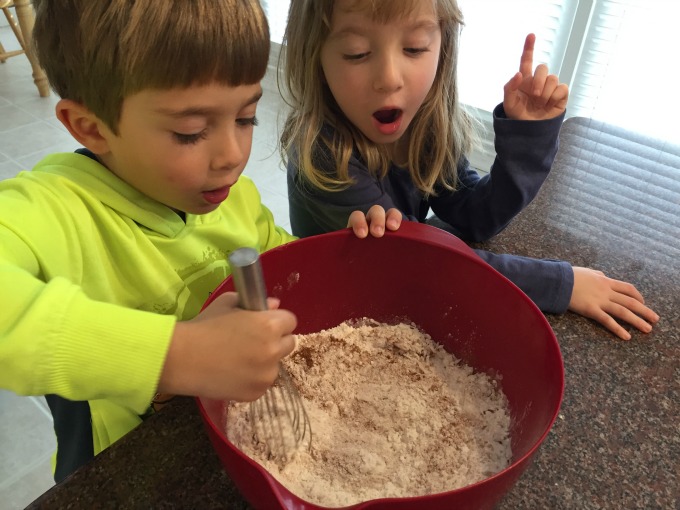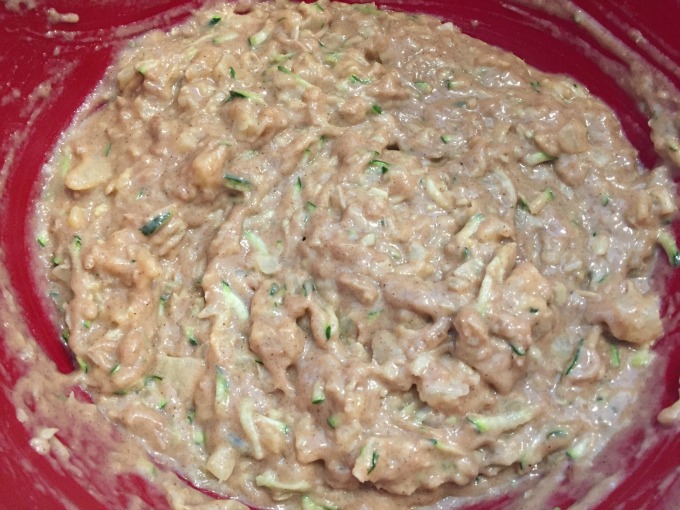 Fill muffin tins with that batter and cook for 23 minutes.  While they are cooling make the icing out of powdered sugar and cream cheese.  Top each cupcake with some icing and reserved chopped pineapple.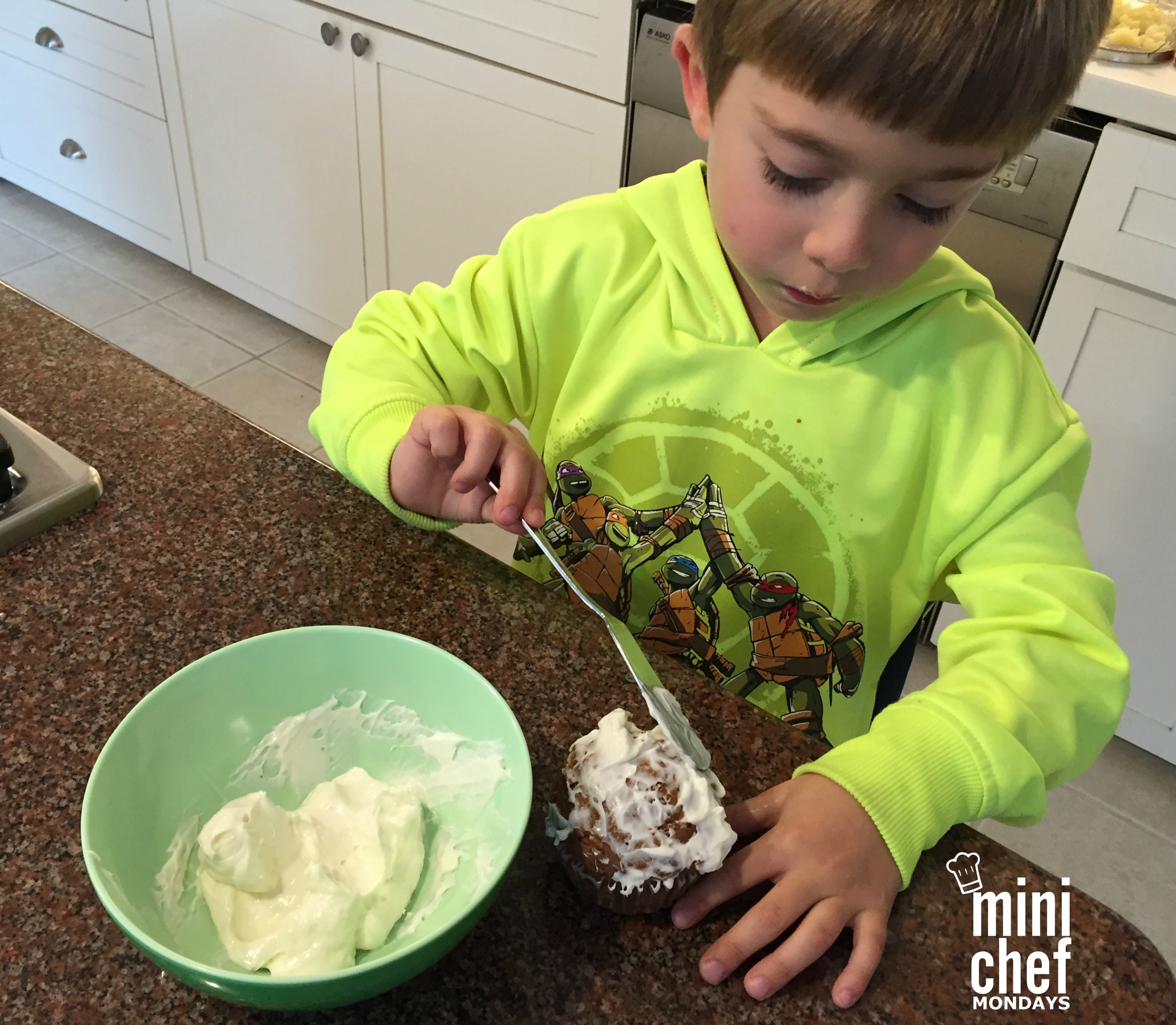 The crushed pineapple on top gives the cupcakes an extra burst of flavor.  These are delicious and a great way to use zucchini!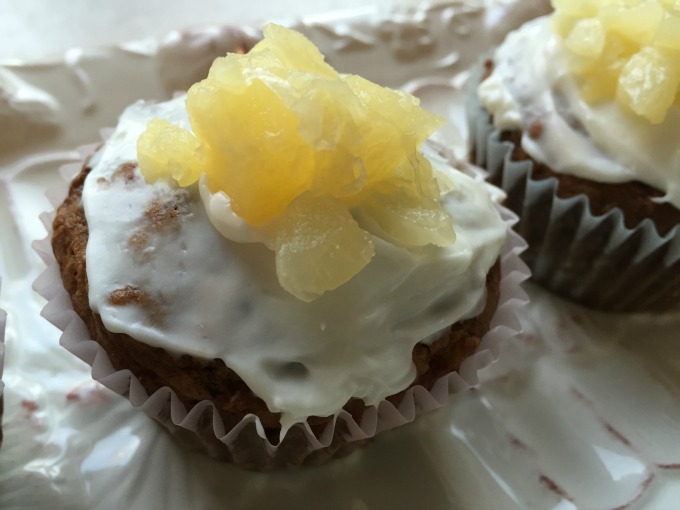 Pineapple and Zucchini Cupcakes
Ingredients
1.5 cups all-purpose flour
½ cup granulated sugar
⅓ cup shredded coconut
2 teaspoons baking soda
1 teaspoon salt
2 teaspoons ground cinnamon
2 tablespoons vegetable oil
2 eggs
1 teaspoon vanilla
1 cup shredded zucchini, squeezed to drain excess moisture
20 oz can crushed pineapple, drained (set aside ¼ cup for cupcake topping)
8 oz cream cheese
½ cup powdered sugar
Instructions
Preheat oven to 350. Combine dry ingredients in a medium bowl (flour through cinnamon). In a separate bowl combine oil, eggs and vanilla. Add wet ingredients to dry ingredients. When it becomes difficult to stir add zucchini and pineapple. Fill muffin tins that have been sprayed with cooking spray about ¾ full. Bake for 23 minutes. Remove from oven and let cool.
While cupcakes are cooling make icing by combining cream cheese and powdered sugar with a handheld mixer. Gently spread 1 tablespoon icing on each cupcake. Top with 1 teaspoon crushed pineapple.
Notes
Recipe adapted from Skinnytaste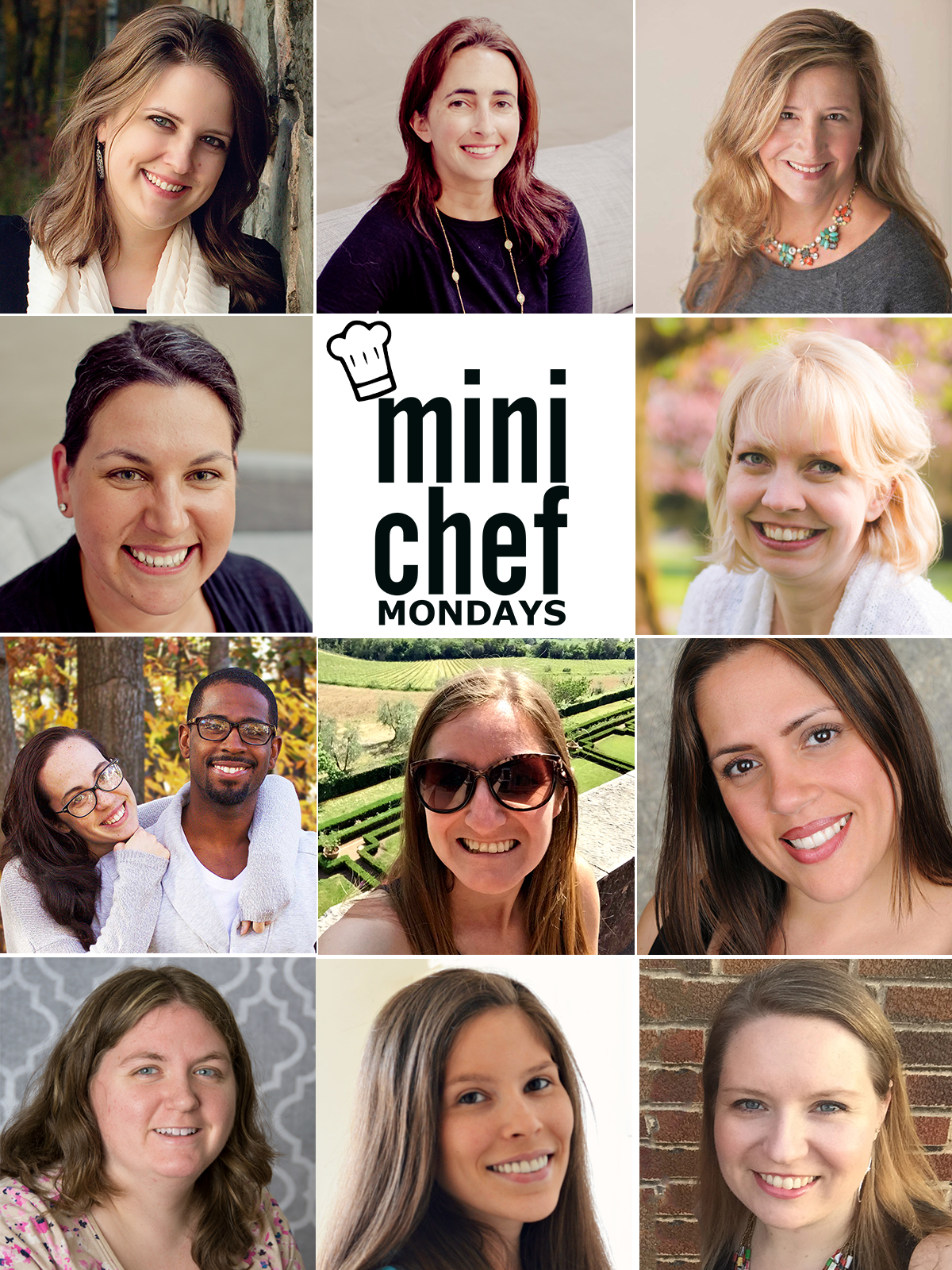 I am hosting Mini Chef Mondays along with 11 fabulous bloggers!
Be sure to check out each of their Mini Chef posts as well. We would love it if you would share your Mini Chef posts with us each week, too! Follow along socially and join in on the fun by using our hashtag #MiniChefMondays to share creations your mini chef created in the kitchen. Additionally, if you have a kid-friendly recipe that kids can easily recreate link up! Don't have a blog? Share the URL of your instagram photo in our linky below.