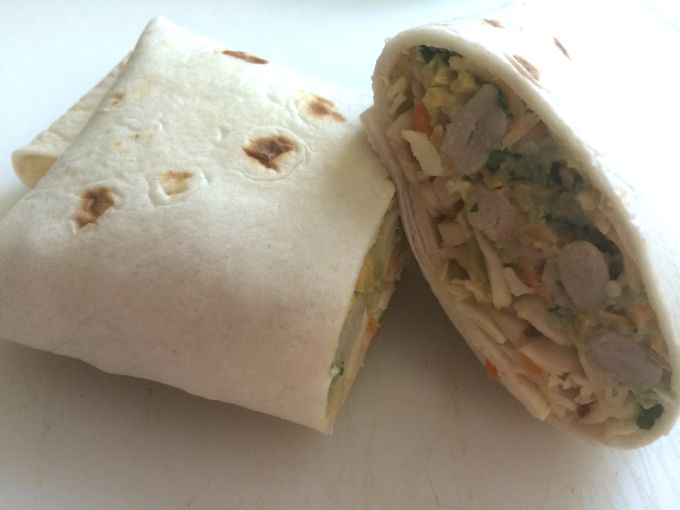 Over the summer we spent a lot of time at the beach which meant a lot of packed lunches and dinners.  My intention for this post was to provide an idea for a great dinner to pack for the beach.  But this post got delayed because we were just too busy having fun.  So now it's fall and we are back into the swing of school and activities and I find my family just as busy, but in a different, more scheduled way.  We are moving from activity to activity which means limited time to cook.  This recipe is great because not only is it quick to make,  but it packs beautifully for when you are eating on the go or not at home.  It's one of my favorite quick meals that works for lunch or dinner.
You start by combining shredded carrots, shredded cabbage,, cider vinegar, oil, salt and a chopped chipotle pepper.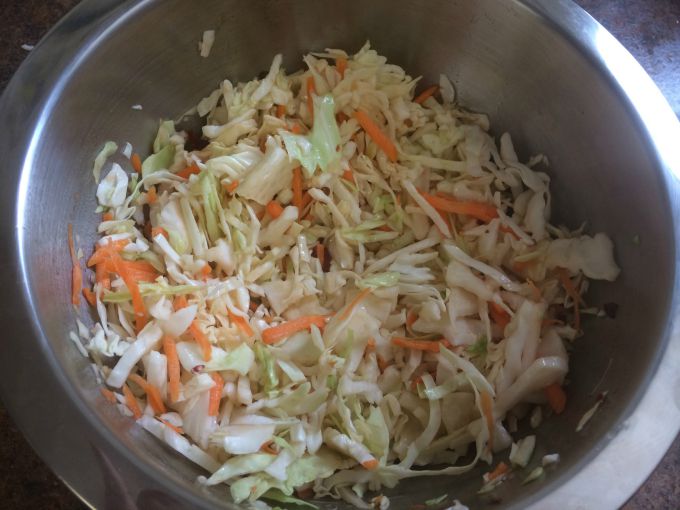 Next you mash up white beans and avocado before adding cheddar cheese and cilantro.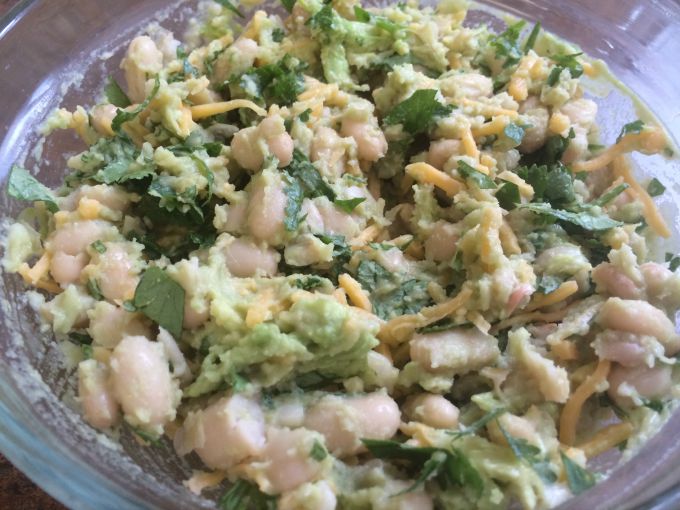 Lay out your flour tortillas and add a layer of the white bean mixture followed by the cabbage mixture.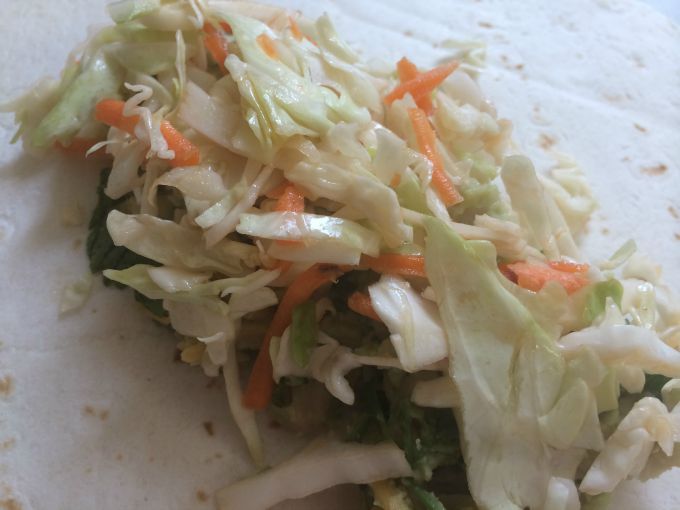 Roll it up and there you have a delicious, protein and vitamin-rich meal that didn't even require you to turn on the oven.  That's what I call a winner!

White Bean & Avocado Wrap
Ingredients
2 tablespoons cider vinegar
1 tablespoon canola oil
1 teaspoon chopped canned chipotle chile in adobo with sauce (or more depending on how hot you want it)
¼ teaspoon salt
2 cups shredded cabbage (red or green)
1 cup shredded carrot
1 15 oz can white beans, rinsed and drained
1 ripe avocado
¼ cup chopped fresh cilantro
½ cup shredded cheddar cheese
4 8 to 10 inch flour or whole wheat tortillas
Instructions
In a medium bowl whisk together cider vinegar, oil, chipotle pepper and salt. Add cabbage and carrot and toss to combine.
In another medium bowl mash beans and avocado. Add cilantro and cheese. Stir to combine.
To assemble wraps spread ½ cup white bean mixture in middle of tortilla and top with ⅔ cup cabbage mixture. Roll up. Repeat with remaining tortillas. Cut wraps in half to serve.
Notes
Recipe adapted from Eating Well.

You can use packaged slaw from the produce section of the supermarket, but it tastes better to use freshly shredded cabbage and carrots.