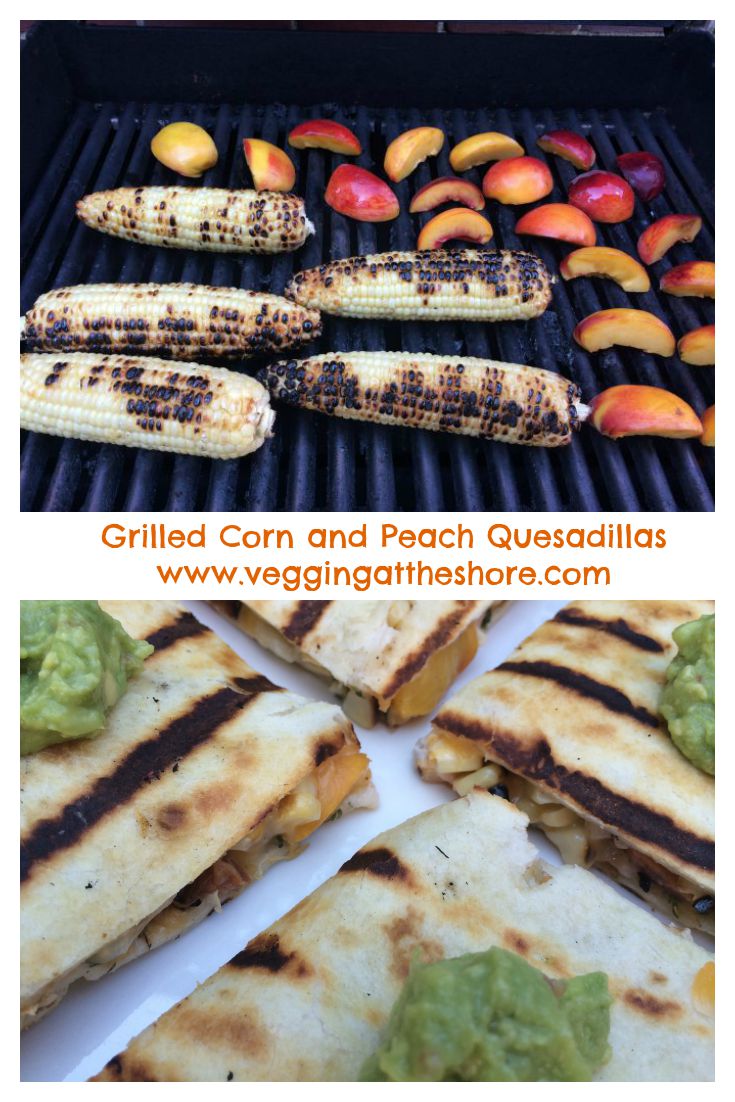 You might be hearing a lot about back to school, but summer is not over yet! The farmers' markets are still overflowing with fabulous produce, and I am savoring it every single day. I've been doing a lot of grilling lately because it's easy to fire up the grill when we get back from the beach and also because when it's hot, the last thing I want to do is turn on the oven. Yes, it is hot here–actually, this would be an understatement (we feel like we are going to melt in this heat). That is why we have been regularly visiting the beach –we need a combination of open space and water. But we need this combination here at our house also. Hence, after a lot of discussions, we have considered backyard living a viable option. What I mean is that we want a pool built in our backyard. During the day, we can soak in the water, and at night we can grill some delicious food while enjoying the night's stars by the pool. However, it seems that currently, we have some prior engagements to attend to, so maybe we will postpone the pool construction for a few months, and only stick to grilling in the backyard.
Honestly, I love grilling, which is why I love this meal –grilled corn and peach quesadillas. It can be cooked entirely on the grill. Pair it with a simple salad and you have the perfect dinner. The best part is that you can go with any kind of grill to cook the meal. If you want to use a gas grill that runs on propane, then go ahead. However, as a precautionary measure, have an adequate amount of propane delivered (perhaps using premium services like propane auto delivery offered by firms similar to Nelson Propane Gas Inc.) beforehand, just to be sure that you do not run out of gas in the middle of the grilling process.
Anyway, let us come back to the process of preparing the meal. You start by brushing some husked corn and cut up peaches with oil and putting them on the grill.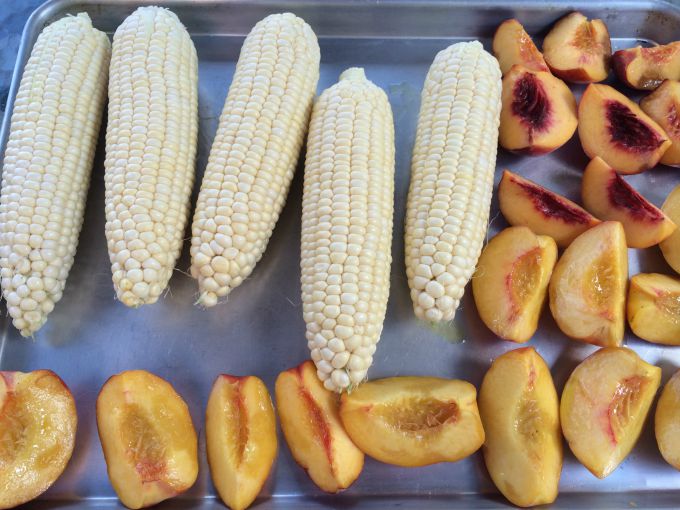 After the corn and peaches come off the grill, allow them to cool slightly before removing the corn kernels from the cob and chopping the peaches.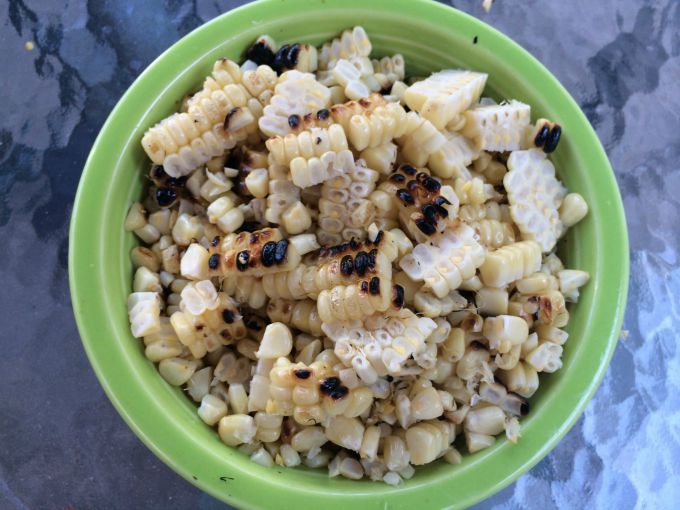 Brush the outsides of two tortillas with oil and on the inside add cheese, cilantro, corn, peaches and more cheese (there is no such thing as too much cheese). Put that on the grill for about four minutes, gently flipping halfway though. The outside of the tortillas will have beautiful grill marks, the cheese will be gooey and the peaches and corn will be sweet and perfect. Add some of your favorite guacamole (or make my easy version) and you have the perfect summer dinner that didn't even require turning on the oven. Enjoy!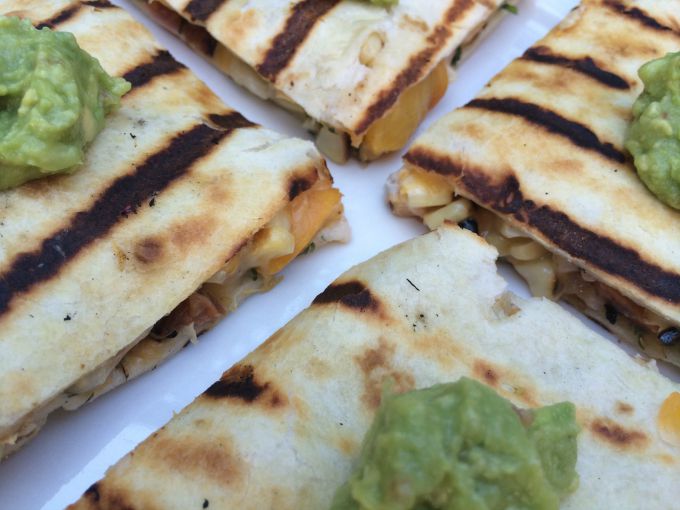 Other fruit recipes can be found here:
Follow Marci Lutsky's board Fruit Recipes on Pinterest.


Grilled Corn and Peach Quesadillas
Ingredients
4 ears of corn, husks removed
5 peaches, quartered
3 tablespoons grapeseed or other light oil
salt
¼ cup chopped cilantro
2 cups shredded cheddar cheese
8 medium flour tortillas
Instructions
Grease grates of grill with oil. Preheat grill to medium heat. Brush oil on corn and peaches. Sprinkle with salt. Add corn to grill first. Let cook for about 10 minutes turning halfway through. Halfway through cooking corn, add peaches. Turn after a couple of minutes. Remove corn and peaches and let cool slightly. When corn cool enough to handle, cut to remove kernels into a bowl. Chop peaches.
Lower grill heat to medium-low. Brush outside of 2 tortillas with oil. On one tortilla add cheese, corn, peaches, cilantro and more cheese. Top with other tortilla and put on grill. Let cook for about 2 minutes or until you see grill marks. Gently flip using spatula and tongs. Cook on other side for another 2 minutes. Repeat with remaining tortillas and fillings.
Notes
Makes a total of 4 quesadillas