I wanted to make this cake several weeks ago but every time I bought plums they were gone before I had chance to make it.  My kids are in the midst of a summer plum obsession so finally I bought a huge bag of plums and put four big ones aside to ripen.  The cake is pretty simple to make.  We made it one morning while we waited for the rain to pass before riding our bikes to the farmers market.  It needs to cool for an hour after baking so it was cooled and ready when we got home from the market.  It's a sweet and delicious summer treat.  If you have plum lovers in your house, they will love this!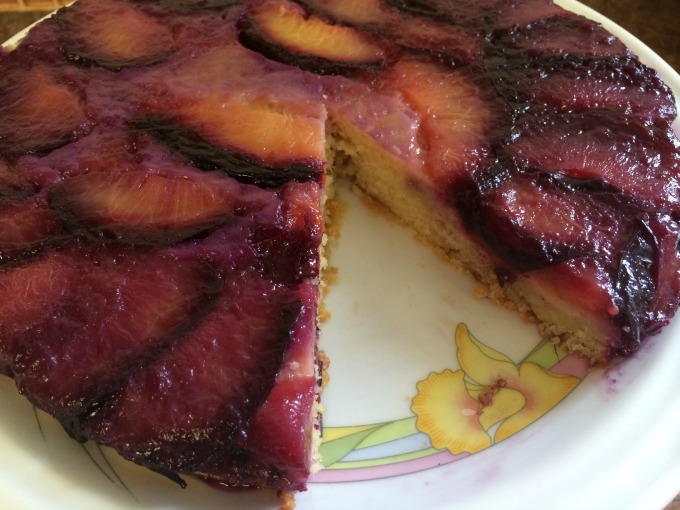 You start by lining a cake pan with parchment paper.  I used a springform pan but a regular cake pan will do.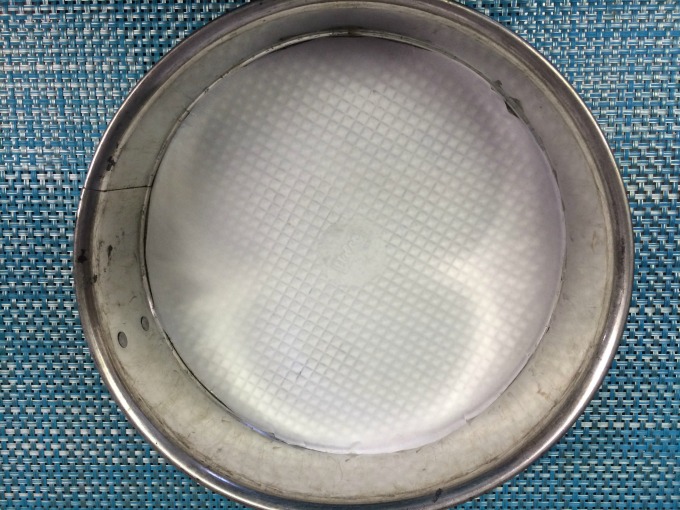 Next cut up four ripe but firm plums into eight sections each.  No need to peel them.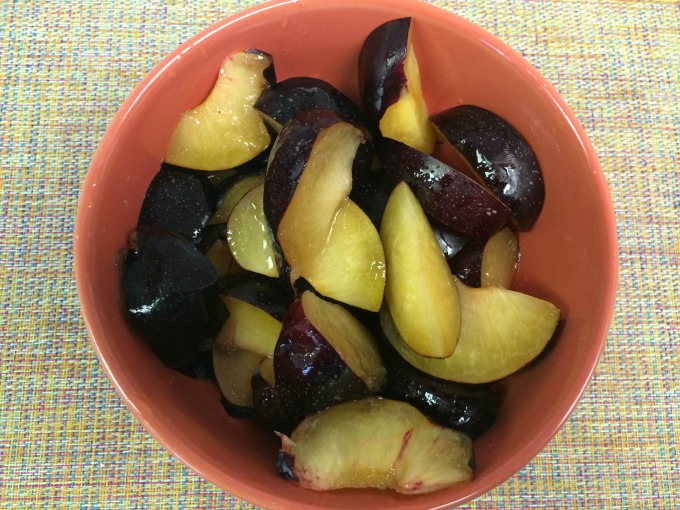 Cook them up in a pan with some butter and sugar until they are syrupy.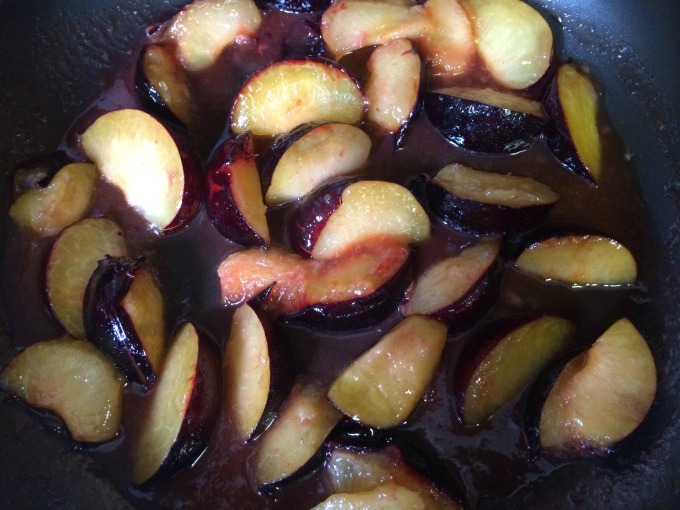 When they have cooled enough to handle, arrange them in your cake pan in concentric circles.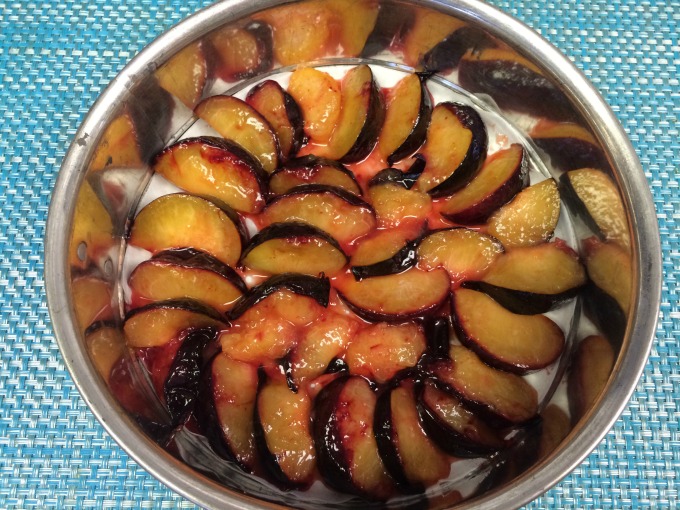 Whisk together your dry ingredients which one of my helpers took care of for me.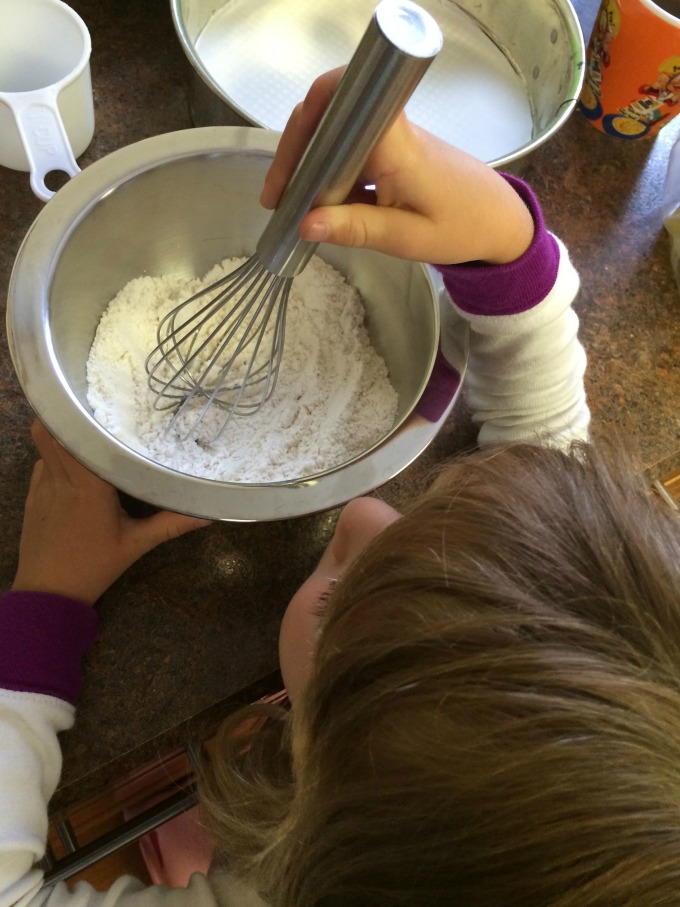 In a stand mixer or using an electric mixer combine butter, sugar, egg, sour cream and vanilla extract.  When that is combined add the dry ingredients.  My other helper loves to work the stand mixer.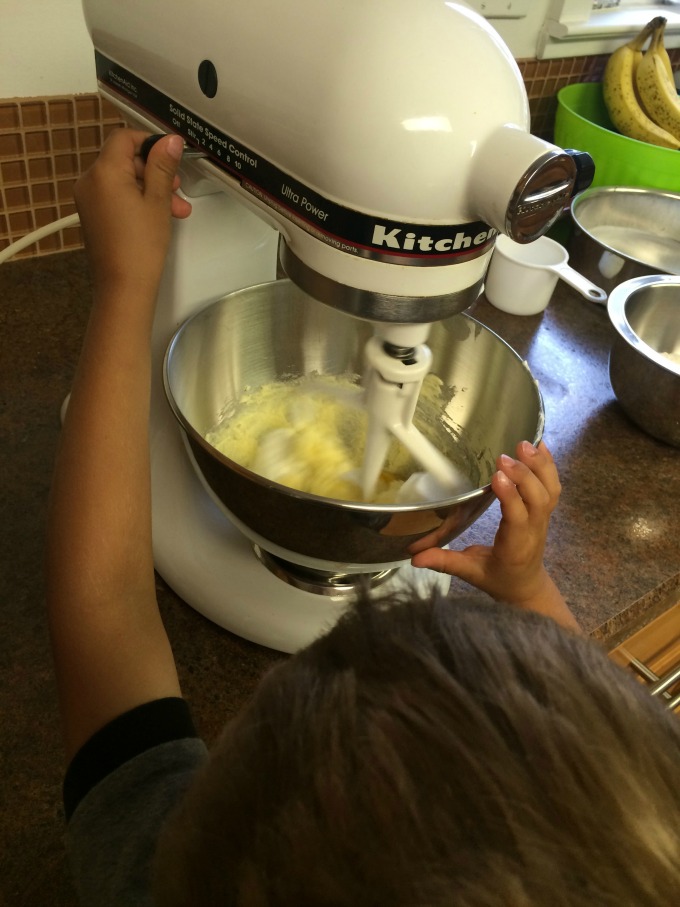 Pour the batter on top of the plums and let that cook for fifty minutes.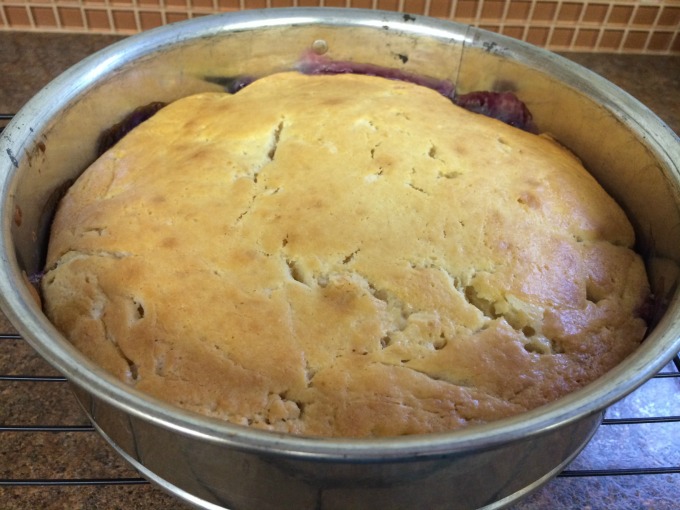 After it has cooled for an hour flip it and voila, you will have a beautiful and delicious cake, perfect for summer!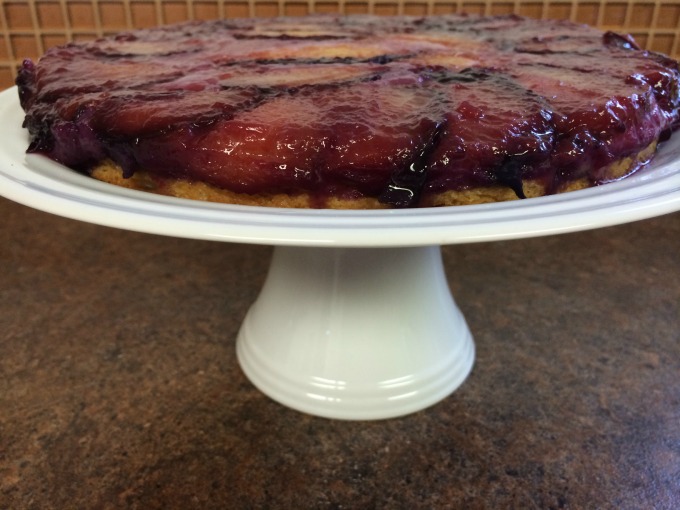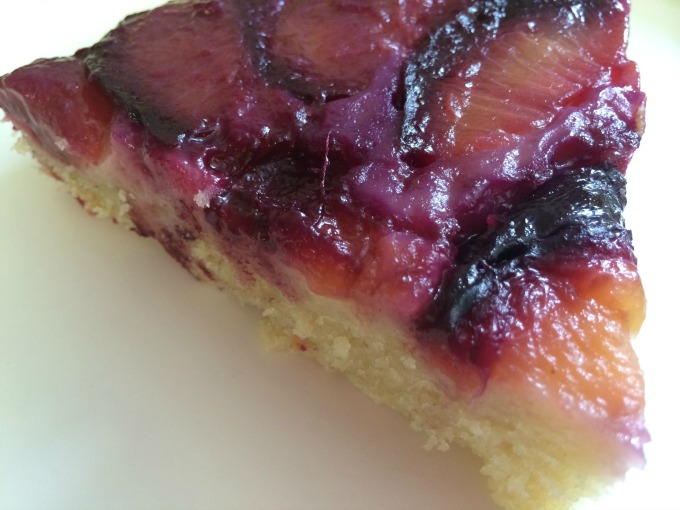 Plum Upside Down Cake
Ingredients
½ cup (1 stick) plus 1 tablespoon unsalted butter
4 firm, ripe plums, each cut into 8 wedges
2 tablespoons plus ½ cup granulated sugar
1 cup all-purpose flour
¾ teaspoon baking powder
¼ teaspoon baking soda
¼ teaspoon salt
1 large egg
⅔ cup sour cream (I used light)
1 teaspoon pure vanilla extract
Instructions
Heat oven to 350. Grease an 8-inch cake or springform pan. Line bottom with parchment paper.
Melt 1 tablespoon of butter in large skillet over medium-high heat. Add the plums and 2 tablespoons sugar and cook, tossing, until sugar dissolves and juices from plums become syrupy, 3 to 4 minutes. Remove from heat. When cool enough to handle, arrange plums in slightly overlapping concentric circles, starting from outside. Spoon any pan juices over top.
In a small bowl, whisk together flour, baking powder, baking soda and salt.
With an electric or stand mixer, combine 1 stick of butter with ½ cup sugar until fluffy. Beat in egg, sour cream, and vanilla. Gradually add flour mixture, mixing until just combined.
Pour batter over plums and bake until toothpick inserted in center comes out clean, 50 t0 55 minutes. Let cool in pan 1 hour. Place large plate over cake and invert cake onto plate.
Notes
Adapted from Real Simple